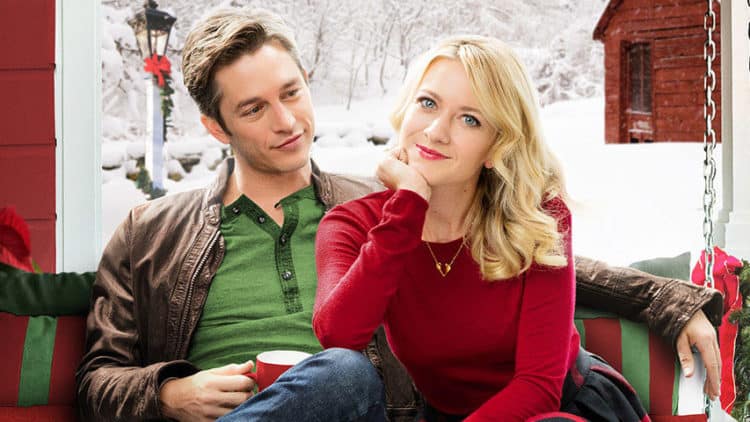 Don't worry, Christmas is still a ways off, but as you might already know people are already starting to get the Yuletide feelings and the stores are already touting out the lights and tinsel so as to be ready for the increasing demand for the decorations that will go like hotcakes and be tossed in the trash only a day after the fact. But at least one thing about the holidays is entertaining and that's the movies and shows that get plastered across the TV by stations like the Hallmark channel and many others. In fact Hallmark has been known among Christmas lovers for many years now as they've managed to nab at least a few very notable faces for their yearly trek through the Christmas season. So while some of us might be watching the same films over and over Hallmark will be bringing out their old and new gems as well.
Let's take a look.
5. A Christmas Detour
It's all well and good to have your life planned out but it seems a bit odd to do so on a planning board that doesn't leave a lot of room for the odd variables in life that tend to happen from time to time. Paige has a wonderful life all diagrammed out for herself, but at the same time she's kind of missing the point that life just kind of happens now and again and there's not a lot that can be done about it. This point is made abundantly clear when she's stuck with a guy she met on the plane for as long as it takes to traverse the back roads of upstate New York in an attempt to reach her fiance. Of course by the time she does she and the guy she met have bonded and she's found out that her perfectly planned life wasn't quite as perfect as she thought.
4. Once Upon A Holiday
Some people think it would be great to be royalty, but in the movies it seems less than what it's cracked up to be since there are strict rules for royals it would seem when it comes to living their own lives. In this movie Princess Katie manages to ditch her security detail and soon after gets robbed but then meets a nice guy that she eventually bonds with. Of course her identity does come out after a while and things kind of go a little kooky, but she does return to her country thinking that she missed out on having a chance at a life she would have liked. But when the man she fell in love with appears she finds that things just got a whole lot better.
3. Crown for Christmas
Christmas stories get just as wild and outlandish as any other story since in this one the main character is tasked with becoming a governess to a young princess that is highly unruly and needs a few lessons in manners. Little would you think that a person from a regular life would be given such an opportunity, particularly since she started out being a maid and was picked up by chance by a hotel patron that heard tell of her firing. It is a touching story as it brings a woman that knows the rigors of working for a living into a setting where those that she's working for know little to nothing about getting their hands dirty.
2. Christmas List
We all have those things we want to do on or around Christmas to make the holiday a little more complete and for some people this becomes a quest in futility as they attempt to make the best of the holiday and do as much as is humanly possible. When Isobel's boyfriend doesn't show up however her own quest to fulfill her Christmas bucket list becomes that much harder and it almost looks as though she won't get everything she wanted done in time. But as luck would have it another guy comes along that embraces the idea and serves as a fitting replacement for the boyfriend that couldn't be bothered to show up.
1. Family for Christmas
There's no way to bring back the past, but there's definitely a way to shape the future to what you want it to be. Hannah had only one regret in her life and it was the fact that she chose her career over her love life, something that swiftly becomes switched as she wakes up one day to find that she's married, has two children, and lives in the suburbs. The switch is hard enough to endure, but when it's all taken away after a short time she finds that the love she had for her job pales in comparison to the love she had for her family. From that point on she decides to rekindle the feelings she once had for her old boyfriend and begin a life worth living.
Don't worry, Christmas isn't here yet, we're just warming up.