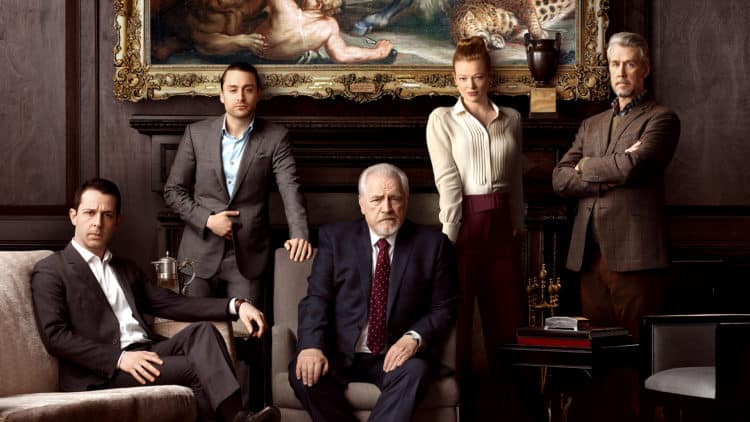 Is it possible for a television series to just get better and better as the seasons go by? Apparently, it is. HBO's critically acclaimed and award-winning series, Succession, has been landing the right jabs the past seasons, and is going for a full-on knock out this third season. With every new chapter comes a whole new set of complications, and a whole lot more of Roy family drama that we are all suckers for. In the third season, we see an estranged Kendall Roy, who is trying his best to stick to his beliefs and overthrow his seemingly incorruptible father, Logan. The Roy children take sides, and Kendall is left further in the dark. Being the most sensitive of the Roy children, Kendall takes his failed attempts to heart. He turned a full 180-degress from empowered to sulky, and more salt is added to his wounds when has back-to-back face-offs with his family members. The series knows wit and sarcasm like the back of its hand. The explosive exchanges in season 3 were just the cherry on top of the show's wildly successful run. Here are our five favorite scenes from the third season of the hit series:
5. When Kendall plays "Good Tweet, Bad Tweet"
The scene is a good portrait of Kendall's state of mind after he feels like he's got the upper hand after exposing the anomalies happening in his father's conglomerate, Waystar Royco. He is inside a limousine on the way to a gala when he announces to his fellow limo riders to whip out their phones for a round of "Good Tweet, Bad Tweet", wherein each one of them has to read one good tweet, followed by a bad tweet pertaining to Kendall. It was only natural for Kendall to feel vindictive after his big expose in the season 2 finale. This is further exemplified in his scene, where Kendall gloats in the good tweets, and tries his best to laugh off the bad tweets. Little did he know that this was the only the beginning of an arduous journey that will test his strength and conviction to take down his powerful father.
4. When the Roy siblings finally take sides
The scene where the Roy siblings get together at Kendall's hideout was far from a heartwarming family reunion. Kendall tried his best to lure his siblings to join forces with him in dethroning Logan, but this proved to be unsuccessful since each of them had an ulterior motive. The power struggle was present in the siblings lives ever since Logan suffered a hemorrhagic stroke in season 1. Each of them wanted control over the conglomerate, and giving way was not part of their vocabulary. This scene was heartbreaking to watch as we see the detrimental effect it has on their relationship. At the end of the day, family is still family, and seeing the Roy siblings pit against each other for the sake of power and fortune is a shame to witness.
3. When Logan becomes delirious after contracting a UTI
The scene where Logan becomes so out of it after suffering the symptoms of UTI was both tense and hilarious at the same time. This all happened during Waystar Royco's shareholder meeting, which also involved a major business decision that would determine the future of the company. Logan's state of confusion puts everyone on edge. The management team had to put themselves in Logan's shoes, and make a decision that he would be happy with, and ultimately, one that could potentially save the declining Waystar Royco brand. Kendall also tries to add fuel to the fire by trying to interfere with the decision making. It was one of the rare times in the series where the Roy children had the freehand to make a decision based on their own judgement.
2. When Shiv and her mother talk about their relationship
The scene where Shiv has a somewhat heart-to-heart talk with her mom, during the latter's bachelorette in Italy, showed the level of dysfunction in their relationship. Shiv lived with her father ever since her parents divorced, and she seems to still have emotional shrapnel from this. Her mother explains to Shiv why she agreed for them to live with Logan for their own good, but this does nothing to repair their distant and cold relationship. The conversation also had a turn for the worse when Shiv's mother said that some women, like her and Shiv, just weren't made to become mothers. Being a dog mom would have been a better option. This statement sends Shiv into a frenzy, and makes her even more adamant in proving her mother wrong.
1. When Logan and Kendall met up for dinner
The scene where Kendall invites his father for dinner is easily one of the best and most powerful scenes of the entire series. The dinner is off to an awkward start, as Logan is skeptical of Kendall's intentions and even suspects him of poisoning his food. Kendall opens the conversation by saying that he wants out of the company. Logan does not let him have the easy way out, and tries to persuade him to change his mind. The mood shifts when Kendall reiterates that he is better than his father. This sends Logan to the edge, as he reminds Kendall that he was the one who cleaned up all his mess in the past. Shots were fired, and both parties got out of the meet-up with egos bloodied and bruised.
Tell us what's wrong with this post? How could we improve it? :)
Let us improve this post!