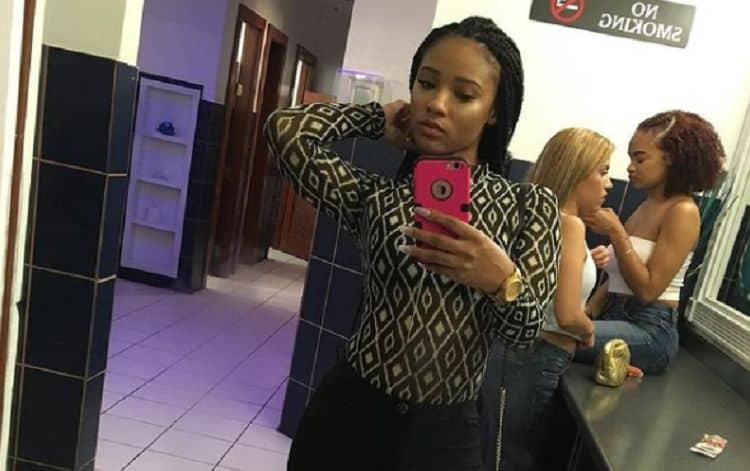 From the early 1990s to the mid-2000s, R. Kelly was one of the hottest R&B artists in the game. However, as his career went on it became clear that there was something lurking below the surface. In recent years, several allegations have been made involving Kelly's relationships with underage girls many of whom he allegedly turned into live-in girlfriends. Joycelyn Savage, one of the women who was in a relationship with Kelly, became well-known in 2019 when her story was featured in Lifetime's Surviving R. Kelly. In the docuseries, her parents revealed that Joycelyn had been taken advantage of by Kelly, and they were concerned for her safety. Like many of the other women who have been linked to Kelly, Joycelyn denied these allegations. Keep reading to learn 10 things you didn't know about Joycelyn Savage.
1. She Met R. Kelly as a Teenager
As with several of the other women R. Kelly is accused of grooming, Joycelyn was only a teenager when she met R. Kelly. When Kelly began to show an interest in her, Joycelyn couldn't help but be starstruck. She also hoped that Kelly would help her with her career. Although that is something he promise to do, it appears that that promise never came to fruition.
2. She is A Georgia Native
Unfortunately, there is little known about Joycelyn's upbringing outside of what her parents shared on Surviving R. Kelly. However, we do know that she is originally from the Atlanta area. Once she became connected to R. Kelly, she relocated to his hometown of Chicago.
3. She Accused Her Parents of Scamming
Anyone who saw Joycelyn's parents on Surviving R. Kelly will agree that they both appeared to be concerned parents who were hoping that their daughter was safe. Joycelyn, however, has accused them both of lying and attempting to use her story as a way to scam R. Kelly out of money.
4. She Has Been Silent on Social Media
Since her story became widely known to the public, there are lots of people who have flocked to social media in hopes of getting an update on Joycelyn's life. Unfortunately, though, the only Instagram account that appears to be associated with Joycelyn hasn't had any activity in more than two years. In fact, some people even speculate that the account may not really belong to her.
5. She Likes to Sing
Music has always been an important part of Joycelyn's life and she had dreams of becoming a singer. That is one of the reasons why she was initially so drawn to R. Kelly. As far as we know, however, Joycelyn has never released any music and it doesn't appear that she has any projects in the works.
6. She Was Interviewed By Gayle King
After Surviving R. Kelly was released in 2019, Joycelyn began getting lots of attention from the media. That year, she and Azriel Clary, another one of R. Kelly's live-in girlfriends, sat down for an interview with Gayle King. The environment quickly became hostile with both women feeling like they were being attacked for their relationship with Kelly.
7. She Had An Account On Patreon
When the Instagram account for Joycelyn surfaced in 2019, a Patreon account quickly followed where Joycelyn promised to share details about her story. In order to access the content on Patreon, users had to pay a subscription fee. The account was ultimately shut down on the grounds that the person posting may not have really been Joycelyn.
8. She Allegedly Accused R. Kelly of Abuse
During the brief time Joycelyn's alleged Patreon account was active, accusations were made that Kelly had abused her by doing things such as choking her. The account also mentioned that she had been brainwashed into doing public appearances and saying that their relationship was healthy.
9. Her Faith Is Important to Her
We don't have any details about the specifics of Joycelyn's religious beliefs, but it appears that faith is something that plays a major role in her life. The bio for her Instagram account reads "God first". There's no doubt that she has had to lean on her faith many times over the years.
10. Her Whereabouts Seem To Be Unknown
Now that Joycelyn's story is widely known to the public, many people are invested in staying up to date. Sadly, however, there have been no recent updates on Joycelyn and it appears that no one knows exactly where she is. In November 2021, her parents shared that they believed that she was still being controlled by Kelly who is currently serving time in prison.
Tell us what's wrong with this post? How could we improve it? :)
Let us improve this post!