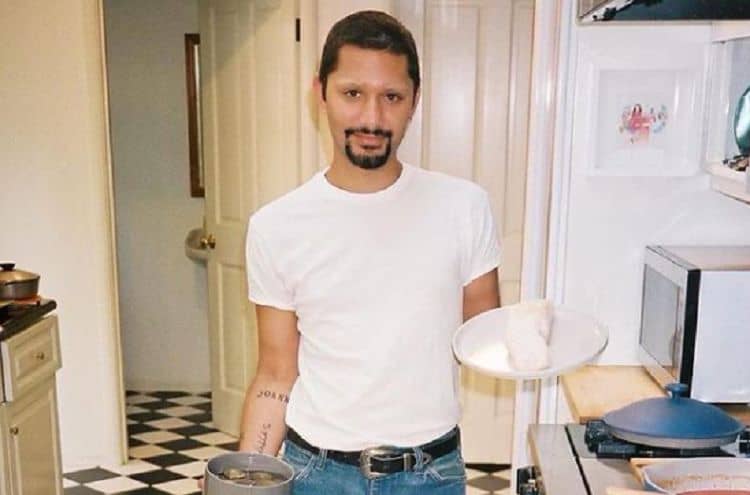 There is very little Mark Indelicato does not do. He has a diverse resume of talents, and he simply is not afraid to show off what he can do for the world to see. He's young, but he is accomplished. You know him best from his role in the hit ABC series, "Ugly Betty," as the darling nephew of America Ferrera's character, but now he's all grown up and he is ready to take on the world in his own way. Much like his darling character of Justin, he has so much to offer in terms of his love of fashion and photography, and you might just be surprised to learn a few new things about the talented young actor.
1. He's a 90s Kid
It's difficult to believe that he was born in the 90s, but he was definitely born last century. He was born on July 16, 1994, which means he will celebrate his 28th birthday in 2022. We remember him being so young because he was when he initially took on his Ugly Betty role, but it has been a while since the show ended.
2. He is from Philly
He was born in Philadelphia, and he did spend most of his childhood there. While in Philly, he took part in local theater productions. He honed his acting skills early, and he always knew that he would focus on that aspect of his future despite anything else going on in his life.
3. He's Educated
Learning is something that Mark Indelicato is always doing. He knows the value of learning something new and making the most of his life, and he's doing just that. He has, so far, made it a point to do things such as attend the Dupree School of Music, the Professional Performing Arts School, and the NYU Gallatin School of Individualized Study. He is always learning, and it shows.
4. He is a Disney Kid
Though he might not be a big Disney star like so many of the other kids who did the Disney thing growing up, he was a Disney kid a time or two. He's been on shows such as The Suite Life of Zack and Cody, which was a hugely popular show starring the famous Sprouse brothers as well as a few other famous faces that made their names well-known on this set.
5. He's an Activist
If there is one thing that he is making sure he shares with the world, it's that you can overcome the things that happen to you in life. He spent so much time receiving death threats and horrible messages of abuse from people who watched his young character on Ugly Betty. He visited a nationally televised talk show to discuss the threats, the abuse, and the horrors of receiving that kind of communication as a child, and he shared his experiences as a teenager who was bullied.
6. He Knows He is Part of Something
Ugly Betty ended in 2010, but it was only in the past few years that Mark Indelicato realized just how pivotal a role he played as Justin Suarez. He was playing a role, but what he was really doing was representing a vast number of underrepresented people on television, and he didn't know he was changing the world with each episode.
7. He Wanted Normal
Being a teenager on television during the peak primetime hours on such a famous show shot him into a world that was unknown to him, and he wanted to try to go back to something of a normal life when he was done filming. It was time for him to go to college, and he tried to do so as normally as he could, but he would never be entirely normal after becoming such an icon. Props for trying to blend in and be yourself, though, and not realizing just how important you really are.
8. He Had a Dream
He loved acting, but college was for law school. He didn't go into college assuming he would be a famous actor for the rest of his life even after his role in Ugly Betty. His dream was to become an advocate of the law as an attorney – and he was going to apply for a job with the United Nations.
9. He Likes Playing a Gay Man
If you ask him, his goal is to play as many gay men on television and in the movies as he can so that he can continue to bring that aspect of life to everyone's living rooms. He's doing what he can to represent the LGBT community in his work, and that is important to him.
10. He's Private
Despite the fact that he is always happy to discuss his life and what is going on in his world with the press, he is not one to discuss too much. He maintains a certain air of privacy that is important to him, and that is such a healthy thing.
Tell us what's wrong with this post? How could we improve it? :)
Let us improve this post!