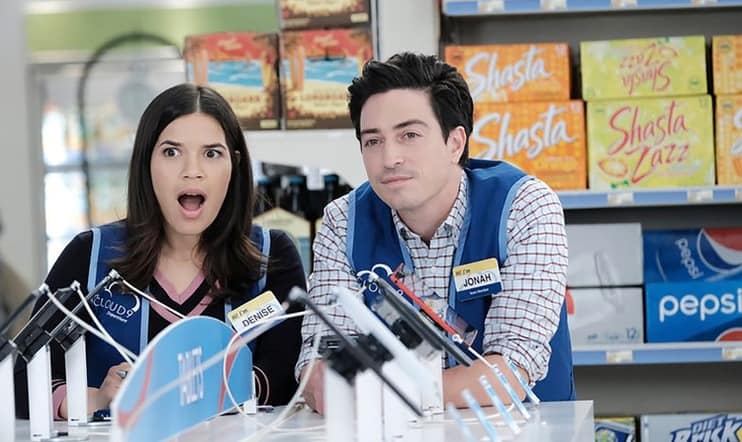 America Ferrera is an American actress. There are a lot of people who will recognize her because of the titular character on Ugly Betty because that was the series that enabled her to break through. However, Ferrera has had a wide range of roles in a wide range of other projects, as shown by her involvement with the How to Train Your Dragon movies. Here are 10 things that you may or may not have known about America Ferrera:
1. Born to Honduran Parents
Ferrera was one of the six children born to América Griselda Ayes and Carlos Gregorio Ferrera, who had come to the United States from the capital of Hondura in the mid 1970s. Her mother played the biggest role in her childhood for the simple reason that her father returned to Honduras when the two divorced one another, with the result that Ferrera was still estranged from him when he died in said country in 2010.
2. Became Interested in Acting in School
As a child, Ferrera became interested in acting because of school plays. In fact, she became so interested that she went to audition in a production of Romeo and Juliet being put on by a local junior high school when she was still in the third grade. With that said, Ferrera didn't receive much support in this regard from her mother, who wanted her to have other pursuits as well because of concern that she wouldn't receive fair treatment.
3. Started Taking Acting Lessons in High School
Still, it is clear that Ferrera was very serious about her acting ambitions. After all, she started taking acting lessons when she was still in high school, which she paid for using the proceeds from babysitting as well as waiting tables.
4. Went to College, Dropped Out, and Went Back
Eventually, Ferrera went to the University of Southern California on a scholarship, where she specialized in both theatre and international relations. She made a choice to drop out for the sake of focusing on her acting career, but in time, she went on to complete her bachelor's degree in 2013.
5. Best-Know for Betty Suarez
In 2006, Ferrera managed to secure the role of Betty Suarez on Ugly Betty. For those who are unfamiliar, Ugly Betty was an American comedy drama centered on the titular character, who managed to secure a job at a fashion magazine in spite of her own personal lack of style. Said series was based on a Colombian telenovela called Yo soy Betty la fea, which was so popular that it managed to get more than a dozen adaptations outside of its homeland.
6. Had to Undergo Bettification
Ferrera was the one who came up with the term "Bettification," which referred to the process needed to get her ready to play her role. Simply put, Betty was supposed to be someone unattractive, which is why Ferrera needed bushy eyebrows, a disheveled wig, very prominent braces, and both cosmetics and clothing that were meant to further downplay her natural looks.
7. Plays Astrid Hofferson in How to Train Your Dragon
Speaking of which, Ferrera has been known to do some voice acting as well. For instance, she plays the role of Astrid Hofferson in the three How to Train Your Dragon feature movies as well as the four How to Train Your Dragon short movies.
8. Has Been Known to Produce
Besides being both an actress and a voice actress, Ferrera has done some work as a producer as well. This can be seen in her current series Superstore, in which she is working as a director and a co-producer for certain episodes in addition to her role as the floor supervisor Amy Dubanowski.
9. Very Politically Active
Ferrera is very politically active. One example of her political activities can be seen in how she was one of the speakers at the 2016 Democratic National Convention. Another example can be seen in her efforts to convince Latinos to vote through the nonprofit and nonpartisan organization called Voto Latino.
10. Participating in the Fight Against Sexual Harassment
As such, it should come as no surprise to learn that Ferrera has become involved with the fight against sexual harassment as well ever since the start of the #Me Too campaign. In fact, she was a founding member of Time's Up, which operates a legal defense fund as well as other initiatives meant to help with such issues.
Tell us what's wrong with this post? How could we improve it? :)
Let us improve this post!