Batsheva Haart may be just one lady, but she clearly wears more than one hat. Not only is she a well-known American lifestyle blogger, but she's a TikTok star, social media influencer, and businesswoman. Batsheva hails from the town of Monsey in the state of New York. Batsheva is also a native of the state of New York. Before her divorce in November 2021, she was also known by the name "Batsheva Weinstein."
Interestingly, she really rose to prominence after appearing in the Netflix series My Unorthodox Life. The show itself is centered on Julia Haart, who's the former CEO of a modeling agency and fashion company. Here's the interesting twist — she's also a former ultra-Orthodox Jew. Debuting on July 14, 2021, the show follows Haart and her family as they lead a non-religious lifestyle. If it's not evident by now, Batsheva Haart is Julia Haart's daughter, and here's everything you need to know about her.
Batsheva Haart's Early Life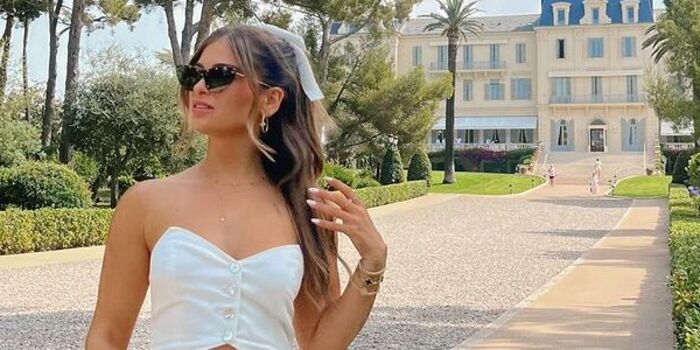 Batsheva Haart was born in Monsey, New York, in the United States of America. More specifically, she entered into this world on February 27, 1993. Based on that, she's a bonafide Pisces. Practically born with a silver spoon in her mouth as her family was already famous. So, it makes sense that she always makes a huge deal about her birthday.
Originally, her family practiced the Orthodox Jewish religion. But, her mother has never been one to follow religious norms. Because of this, Batsheva is willing to consider new perspectives and keep an open mind. But she doesn't only draw inspiration from her mother, her father, Yosef Hendler, fueled her decision to become a fashion designer. He's a renowned fashion designer and introduced her to the industry.
In terms of her education, she holds a Diploma in Culinary Arts from the Center for Kosher Culinary Arts. Soon after, she earned a degree in hair styling from Capri School of Hair Design. This was followed by an internship. More recently, Haart received an associate's degree in accessories design at the Fashion Institute of Technology. As mentioned earlier, Haart is also an accomplised blogger, but before that she put her degree in styling to use. She worked as a hairstylist for quite sometime at Femme Coiffure.
Batsheva Haart's Personal Life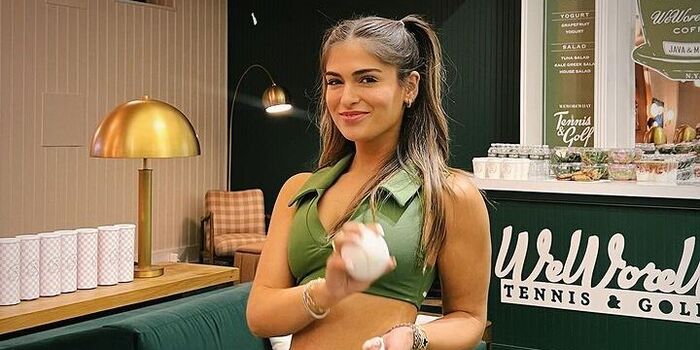 Before cutting ties with the Ultra-Orthodox Jewish community she was raised in, Haart got married at the age of 19. She had known Ben Weinstein since 2011, but it wasn't until after she finished high school the next year that they tied the knot. Unfortunately, after nine years together, they got divorced in November, 2021.
In the first season My Unorthodox Life, it was revealed that she got hitched right before her mother left their religious community. So, she was pretty much still weaning off some of the practises she'd learned. At the time, she would wear a wig to cover her hair. Additionally, she only worn skirts and gowns. It would seem that her decision to evolve had a hand in the slow decline of her marriage. As her beliefs began to change, it put a strain on their union. Needless to say, that led to divorce and she has since embraced the single life and is channelling most of her energy into her new business venture and self development.
That doesn't mean that dating is off the table. In fact, according to Haart, "My dating life is looking alright," she added. "I'm not engaging in conversation with anyone right now. I'm going to be doing a lot of traveling as the holiday's approach, just focusing on my family and my friends and enjoying this period of my life, and then perhaps the new year will bring a new partner."
The latest season of the show focuses on her life after the divorce. The first step she took was to move back into the apartment she once called home with Weinstein. However, she put her own spin on it. But that was not the only divorce in the family as her mother Julia Haart was going through her second divorce. It's worth knowing that Batsheva Haart owns a thriving business venture at the moment. First and foremost, she collaborated with The Clear Cut to produce bespoke jewelry. Needless to say, the line is breathtaking, but it's definitely on the high side in terms of price.