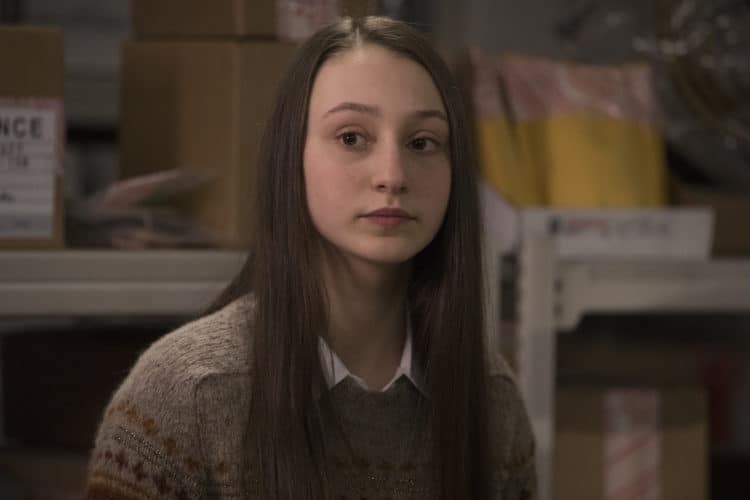 Yael Yurman is most often recognized from her role in "Once Upon a Time," and it's because she was phenomenal. The actress brought a certain depth to the character that we aren't sure many others could bring to the same character. She was so good, and she gained numerous fans as a result of her hard work. What we really want to know, however, is just who she is and what she's doing in her life. She's been around for a long time, but it seems that there are only a few people who really know her.
1. She's Very Young
It's not hard to determine that she's young. She doesn't look a day over 13, but she is slightly older than that. She's actually 19. She was born on June 28, 2001. She celebrated her 19th birthday in the middle of a lockdown, and we aren't sure that she got to actually do any celebrating. We should also mention that there are conflicting reports of her age. There is another source online that claims she was born in 2005 rather than 2001, but we aren't buying it.
2. She's Canadian
Yael is a born and raised Canadian. She was born in Vancouver, which is where she spent the vast majority of her life. She and her two brothers, that is. She came from a relatively large family, and they were in the area most of her life.
3. She Started Acting Early
She was young when she began her acting career. It was 2015, which would have made her only 13/14 at the time. She began with a small role in a show called "The Man in the High Castle," and she spent three episodes there. She did a marvelous job there, too, and fans were already impressed even though she was so young.
4. She's on Instagram
We were able to find some fan accounts with her name on them, but we were unable to find anything that appears to be her own personal page until we dug a little deeper into a fan page. While this might be difficult for some to believe, she merely goes by Yael on the platform, so she wasn't easily found when we went look for her. Her username is yael_yy.
5. She Thought 2020 Sucked
In her first Instagram post of the year in 2021, she captioned a photo of herself with a middle finger emoji and "I really don't have anything to say other than, this year sucked and we all tried our best," which seems to embody what many feel about the year. The other half of the population loved the changes that came with 2020 such as being able to spend more time with family, being able to spend more time at home, being able to spend more time with the people closest to them, and so much more. It was a bad year for some, but it wasn't a bad year for everyone.
6. She's a Reader
She enjoys spending time reading, and that's one thing we wish more people enjoyed time doing. Books are so good, and they transport you to a place of imagination, creativity, and fantasy in a way that nothing else can replicate.
7. She's Very Expressive
She likes to post photo grids of herself on her Instagram account in which she's making many different faces. They're all photos of herself snapped mid-conversation with someone, and they're everyone who is an animated speaker. If only we could all see ourselves in momentary captures in the middle of conversing.
8. She's Not a Fan of Early Christmas
Listen, no one is judging anyone for trying to find their beauty and happiness in the middle of the crazy world, but there is something to be said about the lack of magic in seeing Christmas in the stores in August (refer to her December 2, 2019 Instagram post)…and she lives somewhere the weather is actually seasonal (unlike we Floridians who know it'll be a lovely 78 on Christmas, but it's a sweltering 105 in Florida in August…for at least 4 more months). The point is that she recognizes that perhaps the stores should embrace other holidays in a timely fashion. For example, I don't know about anyone else, but in August, I still need swimsuits – not snow jackets. And in October, I'd like to find Halloween costumes, not valentine décor. Just saying.
9. She's Very Private
She's not a young woman who shares too much. She shares what's important to her, but she doesn't share what's personal to her. If you're going to social media stalk her, go for it; but you won't find any juicy details about her life.
10. She Advocates Asking for Help
While scrolling through Yael Yurman's Instagram page, we found that she often references asking for help when you're feeling alone, scared, stressed, or just in a place where help might be needed. We aren't sure if she has a personal story that is tied to her desire to remind people that there is always someone to help, but we think she's lovely for making sure her fans know that she's there – or that someone is there.