With over three decades and a half together, Tom Selleck and Jillie Mack have come a long way in marriage. The Magnum, P. I. actor was first married to Jacqueline Ray, an American former actress and model, in 1971. Over a decade later, she filed for a divorce which thrust the actor into rebound relationships with Mimi Rogers and Marie Helvin before he encountered Jillie Mack, widely believed to be his soul mate.
Tom Selleck and Jillie Mack's long-lasting marriage in an industry notorious for its high rate of divorce and failed relationships has been a source of inspiration to many. Such that has left people curious about the secret to the couple's enduring love, as much as it drives interest in other areas of their personal lives. Though not as famous as her husband, Mack is a renowned performer from Devizes in Wiltshire, England, with roles in popular television shows and movies, including Magnum, P. I., wherein she appeared in three episodes.
How Tom Selleck Met Jillie Mack While Filming Lassiter in London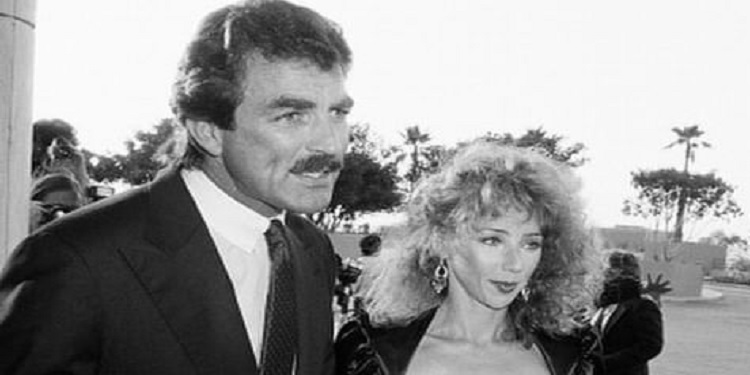 Casting Tom Selleck as Nick Lassiter in Roger Young's Lassiter paved the way for the American actor to meet Jillie Mack. The Thomas Magnum actor met his wife of many years in London while filming the heist spy film alongside Jane Seymour. This was in 1983, the same year Selleck had a fling with Marie Helvin while dating American actress Mimi Rogers. In London, Selleck frequented the West End theatre to see its musical production of Cats. He was so enthused about the musical and went to see it multiple times.
While his Lassiter co-star Seymour agreed it was a good musical, she couldn't understand why anyone would see it a dozen times. But soon enough, it became apparent Jillie Mack was Selleck's attraction to the play; she played the mischievous and fun-loving Rumpleteazer in the musical. He eventually approached the 25-year-old Cats performer, and they had dinner; this marked the beginning of their relationship. Tom Selleck was 38 years old at the time.
Tom Selleck and Jillie Mack's Secretly Wedded In 1987 With Fake Names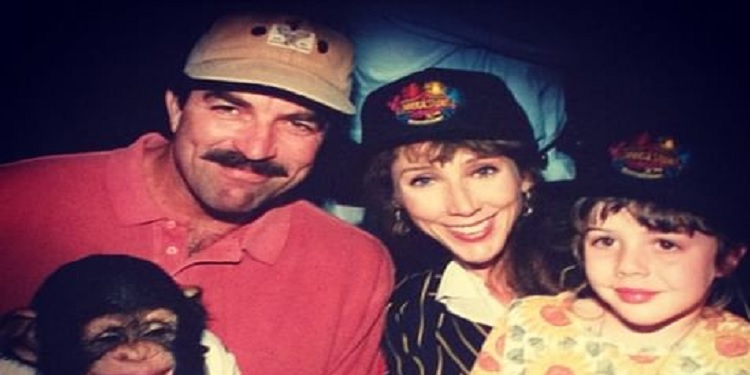 The couple had an instant connection on their first date. It inspired Mack to abandon her career in England and move to the United States to be with Selleck. This was as soon as her contract for the Rumpleteazer role ended. They became inseparable, with Mack accompanying Tom to various industry events. Thanks to his influence, Mack kickstarted her Hollywood career, appearing in three episodes of Selleck's show Magnum, P.I. between 1984 and 1985. A few years later, Tom Selleck and Jillie Mack were ready to take their marriage to the next phase.
The couple had a Victorian-style, intimate wedding at a chapel near Lake Tahoe, Nevada, on the 7th of August 1987. With the help of Tom Selleck's older brother Robert "Bob" Selleck, they planned a secret wedding with fake names that successfully kept news of the wedding off the radar. The minister that officiated the wedding, David Immel, was made to believe the people he would be joining in marriage were Tom Jenkins and Suzie Mark. He only learned about their true identities 10 minutes before he oversaw them exchange marital vows.
According to Immel, Selleck wanted the wedding to be meaningful for Mack. Only a few family members witnessed the occasion, and measures were taken to ensure they didn't take photos of the event. The public knew nothing about Tom Selleck and Jillie Mack's secret wedding until a local Nevada newspaper reported it a month later. While Mack was 29, Selleck was 42 years old when they wedded. The massive 12 years age difference between them has not been a problem, given their many years of marriage.
They Welcomed Their Only Child Together In December 1988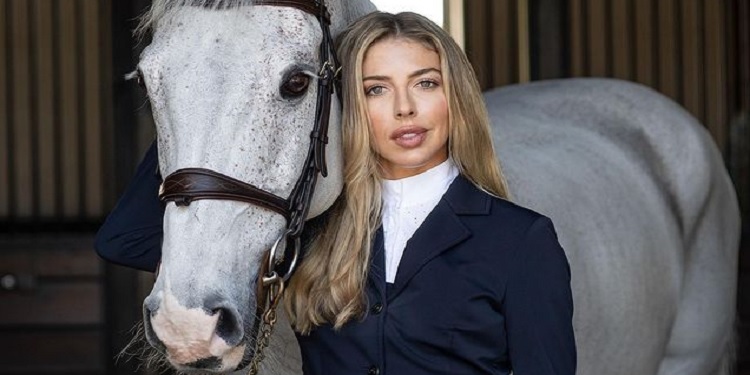 Over a year after their secret wedding, Tom Selleck and Jillie Mack welcomed their only child together, a daughter named Hannah Margaret Selleck. She was born on the 16th of December 1988 in Los Angeles, California. Hannah Selleck was raised in Thousand Oaks-Westlake Village, California for a while, before her parents relocated the family to a secluded ranch in Ventura, also in California. Mack said they moved to Ventura because she and Selleck believed it was the best place to raise their daughter.
Growing up on the ranch, the younger Selleck befriended animals, especially horses. She learned how to ride and care for the creatures; this ultimately influenced her career choice as an equestrian. The founder of Descanso Farm began riding competitively when she was 10 and has participated in various professional competitions. However, she hasn't been active since 2020; it seems she is now focusing on running her farm and serving Brooke USA, a charity organization committed to the welfare of mules, donkeys, and horses.
Secrets To Tom Selleck and Jillie Mack's Lasting Marriage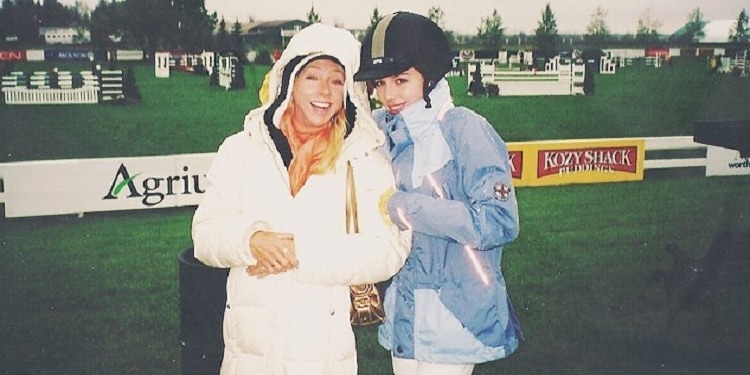 Two things are valid for any marriage that must thrive: the couple must genuinely love each other and stay committed to making their union work. These factors are rather apparent in Tom Selleck and Jillie Mack's relationship. Disregarding that they are utterly enamored of each other, they take drastic measures to protect and preserve their marriage. Selleck has stated several times that his family is his top priority. He once disclosed he left his popular show Magnum, P.I. in 1988 to create time for Mack and their daughter.
"I quit Magnum to have a family," said the actor as he stressed the importance of his family. Based on what he has shared over the years, he takes time away from work to nurture his marriage and strike a balance between his career and family life. More so, the couple keeps their private life away from this media. This afforded them the space for their child to have some semblance of a normal childhood, as much as it let them sort out their differences without public interference.