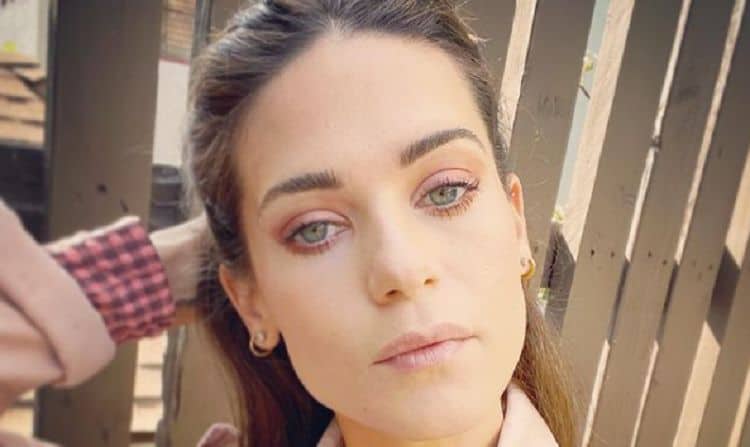 Being an actress is hard work. Being an actress who is good at her job and makes the most of what she's doing is even harder work. Being an actress who has been in so many of the best shows from "Desperate Housewives," to "Nikita," to "How I Met Your Mother," and just about everything in between is even more difficult. But, it seems that Lyndsy Fonseca is one actress who is so good at what she's doing that she makes it all look so simple. She's been working as an actress for more than 20 years despite the fact that she's not quite in her mid-30s yet, and she's making the most of every role. If you're not too familiar with her yet, it's time to learn.
1. She's Young
Lyndsy Fonseca is a young actress. She was born on January 7, 1987. She celebrated her 34th birthday in 2021. She grew up with her mom and her dad, though their relationship did not last and her mother remarried. She was close to her stepfather, and she has a half-sister from her mother's second marriage.
2. She is from California
Born and raised in California, she is a true California girl. She was born in Oakland, which is near San Francisco in Northern California. She lived there until she was around 12, and then her family relocated. They didn't go far, though. They moved to Los Angeles.
3. She Began Acting in the Soaps
When she moved to LA with her family as a young teen, she began acting. It didn't take her long to land her first job when she made it to LA, and that was a gift she didn't see coming. Her first role was that of Colleen Carlton on the long-running daytime soap opera, "The Young and the Restless". She worked as Colleen from 2001 until 2005.
4. She's a Trained Model
Before she and her family moved to Los Angeles, she was able to attend the Barbizon Modeling and Acting School in San Francisco. There, she learned the basics involved in modeling and acting, and she knew that she wanted to try for a career in the field of acting. We like to think it paid off for her.
5. She Was Ted's Daughter
One of the coolest shows in the history of television is "How I Met Your Mother," and she got to play the very cool role of being Ted's daughter. She was the young Penny Mosby, the daughter that Ted would one day have and would tell his life story to so that they could figure out which one of his friends he ended up dating, marrying, and having kids with.
6. She Played Another Cool Kid
When Teri Hatcher and Eva Longoria and the other famous faces from "Desperate Housewives," were a huge hit on ABC, the show occasionally brought in a new family. When the new family was Dana Delaney playing the role of Katherine Mayfair – a new wife on the block – she got to play Dylan Mayfair, the daughter. It was a great role, and they caused some serious issues during their time on Wisteria Lane.
7. She Has Been Married Twice
Her first marriage happened in 2009. She got married in April of that year to her first husband. His name is Matthew Smiley. Their marriage lasted approximately three years before she filed for divorce under the title of irreconcilable differences. She became engaged again in 2016 to her second husband. They wed in October of the same year, and they are still married. His name is Noah Bean.
8. She Met Her Husband at Work
When Fonseca was starring in "Nikita," she met a man. He was another actor on the set, and his name is Noah Bean. That's right – her husband. They met, fell hard for one another, and they ended up engaged to be married. They recently celebrated their fifth wedding anniversary in the fall of 2021.
9. She's a Mom
Two years after she married her husband, she had a baby. They welcomed a little girl into their little family. Her name is Greta, and both her mother and her father are exceptionally proud parents who are loving their time as parents.
10. She's Been Called Hot
She is hot, but we aren't the ones who officially called her that. She was named as one of Maxim's Hot 100 back in 2010 and 2011. She was named at number 62 the first time, but she dropped down the list a bit the following year to number 88.