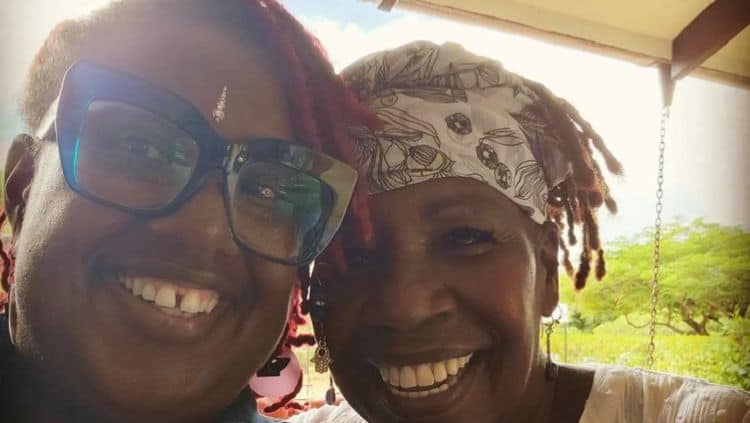 The name Free Kinlow might not be too familiar yet, but it will be. She's making her television debut November 22, 2021, with her new show, "Down South Spirit," and it should be entertaining. She's a woman with a unique gift, and she's sharing her gift with the world right now. She might not be someone that everyone understands, but she is someone with a message. She's headed to TLC to see if she can bring a little something exciting to the network, and we figured it's time for the world to get to know this new star.
1. She Has a Unique Job
Maybe job is not the right word for it. Calling might be a better way to describe her gift. She's a woman who is a spiritual messenger, and she spends her time trying to find those who are in need of a message from those who cannot reach them. She is sensitive, and it's something she doesn't know how to stop. She's giving back what she learns, though, and she's happy to do it.
2. She is a Mom
In addition to being a spiritual messenger, she is also a woman with three kids of her own. With three kids, she's busy all the time, but she would not have it any other way. She's someone who is doing what she can to make sure her kids get what they need out of life – and she's making sure she's the best mom for the job.
3. She's Outgoing
She's often described as a woman with an outgoing personality. It makes sense to us, too, because she's someone who can hear messages from others. She has to be outgoing to have conversations the way she has conversations. She's got a gift, and her personality helps her with it.
4. She is a Lover
If there's one thing that people can say about her, it is that her heart is huge. She's a woman with a big heart who desires to help people to make them happy, to bring them joy, and to ensure they are getting what they need in life. She's a giver, and it shows.
5. She Has Her Own Business
She has a business called Freedom Love Experience, and it's something we don't completely understand. We aren't sure if she's a psychic or if she simply uses her talents to receive messages from God that might help her clients learn to be the best version of themselves that they can be. We can only assume that tuning into her show will teach us everything she needs to know.
6. She is a Life Coach
When she's working with clients, it's in a way that allows her to work as a life coach. She's not quite like the life coaches you see on television, though. She's a spiritual and intuitive life coach. She helps those around her hear the messages that are inside of them or coming from elsewhere, and that's how she's able to help those around her who need it the most.
7. She is Quiet
This might sound like an oxymoron considering we just told you she can hear things that others cannot and that she is outgoing, but she knows how to quiet her mind and figure out how to hear more than most people are able to hear. She knows it's important to be so quiet so that you can hear the messages and the things that others are trying to say to you, and she knows that there are ways that this works in her own favor.
8. She Digs Deep
One of the things that Free Kinlow's gift allows her to do is find her client's traumas and the issues that they face in life. She is someone who knows that she has to go deep to really hear what people are trying to tell her, and she can do that. It's an emotional moment when she uncovers things that are important to those around her.
9. She's Relatively Private
Her own life is not nearly as open and out there as many people might assume. She's one of those women who has a gift that allow you to feel as if you know her well even when you don't know her at all. She's someone who can keep her own life under wraps while helping her clients find their inner fears and demons, and she's got so much to offer.
10. She Helps
At the end of the day, we may need to watch the show to understand exactly what it is that Free Kinlow does. However, what we do know is that she is a woman whose goal in life is to help those who work with her. She's not here to hurt anyone. Rather, she's here to help people heal.
Tell us what's wrong with this post? How could we improve it? :)
Let us improve this post!