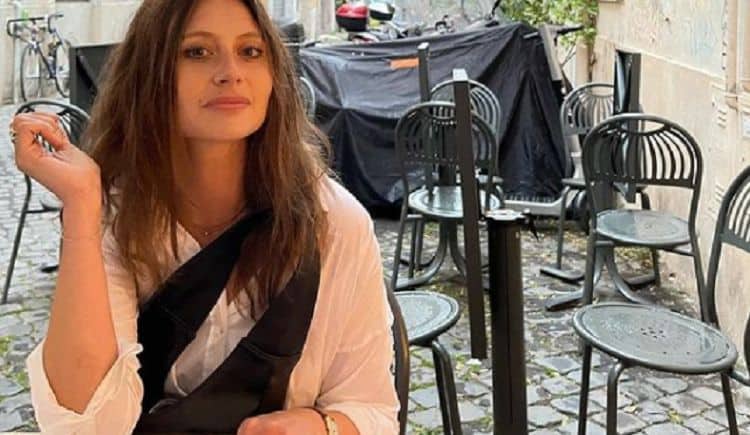 Well-known for being 1/2 of the group Aly and AJ, Aly Michalka's experience in the entertainment industry has been full of twists and turns. She began her journey as an actress and became famous for her role in the TV series Phil of the Future. However, she knew that she also wanted to do something with her passion for music. Over the years, Aly's creative talents have allowed her to connect with people all over the world and she loves being able to share what she loves with her fans. Even though some people have doubted her over the years, Aly is still here and she doesn't plan on going anywhere. Here are 10 things you didn't know about Aly Michalka.
1. She Was Raised In A Religious Household
Aly was born and raised in Torrence, California, and she comes from a close family that brought her up in a Christian household. Although she was very active in the church at a young age, it's unclear if she has continued to follow the same religious beliefs as an adult.
2. Her Mom Is A Musician
The fact that Aly and AJ decided to make music probably wasn't much of a surprise to anyone who knows their family. After all, musical talent is basically a part of their DNA. Aly's mother, Carrie, is also a talented musician. She was even a member of a Christian rock band called the "JC Band". Carrie was also a professional cheerleader for the Oakland Raiders.
3. She Has Behind The Scenes Experience
When most people think of Aly's career in the entertainment industry, her work as an actress is the first thing that comes to mind. However, she has also done a lot of work from the other side of the camera. Her IMDB page shows that she has credits as a writer, director, producer, and costume designer among other things.
4. She Loves To Travel
Traveling the world is something that has always been high on Aly's priority list. She loves the feeling of visiting her places and experiencing different cultures. Over the years, she has had the opportunity to visit lots of different places including Italy, France, and England. More than likely she'll be adding even more stamps to her passport in the years to come.
5. She's Married
Trying to balance a relationship while also having a career in the spotlight isn't an easy thing to do, but Aly has managed to do both. She has been happily married to Stephen Ringer since 2015. The couple tied the knot in a beautiful ceremony in Italy. They do not have any children.
6. She's Dealt With Mental Health Challenges
From an outsider's perspective, it's easy to look at Aly's life and assume everything has been easy for her. That isn't the case, though. Like everyone else, she's had her fair share of struggles over the years. Depression and anxiety run in her family and she has struggled with both. Additionally, she also has OCD. In more recent years, she has gone to therapy and taken anti-depressants to help balance her mental health.
7. She Likes Expressing Herself Through Fashion
Most creative people would probably agree that having the ability to express themselves is one of the most important things in life. While music and acting are Aly's primary methods, fashion is also on the list. She has a great sense of style and she loves to let her creativity show through her clothing.
8. She Loves Animals
Humans and animals have had close relationships since the beginning of time. There's something about that bond that is simply indescribable. Aly loves all kinds of different animals including dogs and horses. As an animal lover, Aly is also someone who is passionate about taking care of the environment.
9. She Isn't Afraid To Get A Little Political
Discussing politics is something that many people tend to shy away from, especially in public places. Over the last few years, however, political conversations have become more and more common. Aly hasn't been shy about her political views and her social media activity has made it very clear that she supports the election of President Joe Biden.
10. She Has Five Star Feet
Evidently, Aly's talents aren't the only thing people love about her. Her feet have become pretty famous on the internet as well. On the celebrity foot database, Wikifeet, her feet have a perfect five-star rating. She has gotten well over 1,000 votes and fans have uploaded several pictures of her feet. Lots of people on the website have even commented on the beauty of her soles.
Tell us what's wrong with this post? How could we improve it? :)
Let us improve this post!