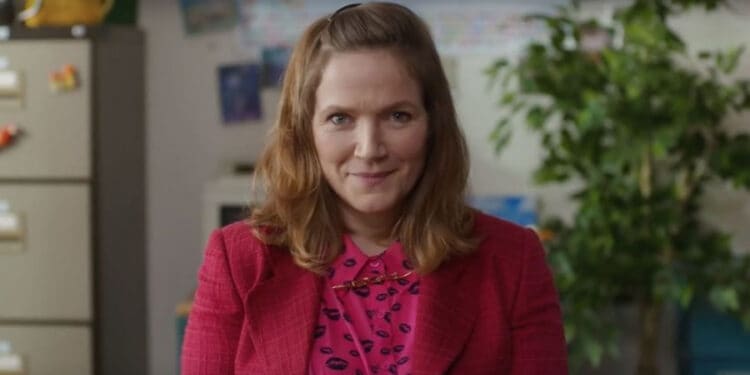 Jessica Hynes has had the kind of career that doesn't happen often. In an industry where very few people even get a shot, she has managed to build a consistent career that has lasted for nearly 30 years. At the rate she's going, she could easily go for 30 more. Thanks to her versatility and creativity, Jessica has shown that she is an asset to every project she's a part of. She brings something special to every role and that has earned her the admiration of countless fans and the respect of her colleagues. 2022 has already been a huge year for her, and we know there is plenty more where that came from. Keep reading to learn 10 things you didn't know about Jessica Hynes.
1. She's Been on Broadway
On-screen roles tend to bring the most notoriety, but the stage is where many of the world's most talented actors initially fell in love with performing. Jessica Hynes is no exception. She has lots of theater experience and has even made it all the way to Broadway with her role in the play The Norman Conquests.
2. She's An Award Winner
Actors' careers tend to be measured by the number of awards they've won. Jessica Hynes can proudly say that she's already taken home several awards including two British Academy Television Awards for Best Female Comedy Performance. She was also nominated for a Tony Award.
3. She Has Behind the Scenes Experience
Jessica has spent most of her career in front of the camera, but as a true story teller she has also explored other parts of the process. She is also a very talented writer and producer who has worked on quite a few projects over the years including several episodes of the TV series Up the Women.
4. She's a Wife and Mother
There are some people out there who believe that it's not possible for women to have successful careers and have happy home lives. However, Jessica is one of the many women who is proving that to be untrue. In addition to the success she's had in her career, things have also gone well in her personal life. She has been married to Adam Hynes since 2002 and the couple has three children together.
5. You Won't Find Her On Social Media
Most of us spend so much time on social media, that it's almost hard to fathom that there are people out there who have no interest in it. From what we can tell, Jessica doesn't have any official social media profiles. While this may be disappointing to some, it's not that surprising considering the fact that she's always been a pretty private person.
6. She's Done Voice Work
Jessica's live-action work is what has gotten her the most attention over the years. However, some of her fans may not realize that she has also done a good amount of voice work. Most notably, she voiced Mafalda Hopkirk in Harry Potter and the Order of the Phoenix.
7. She Has Over 80 Acting Credits
The entertainment industry can be brutal, and lots of people have a hard time building longlasting careers. Not only has Jessica been working in the industry for almost 30 years, but she has built an awesome resume during that time. According to IMDB, she has 84 acting credits which includes some voice work as well as two projects that have not yet been released.
8. She Was a Member of the National Youth Theatre Company
Having natural talent is always great, but the reality is that it usually isn't enough. In order to build a successful career as an actor, lots of work has to be done. For Jessica, that work started when she joined the National Youth Theatre Company when she was a teenager.
9. Fans Love Her Feet
Jessica's acting skills aren't the only thing about her that has brought her lots of attention. Apparently, there are also a lot of people who are drawn to her feet. According to Wikifeet, Jessica's feet have earned a 4-star rating. The website has several photos of her feet for those who want to see what all the hype is about.
10. She Had a Bad Experience with Harvey Weinstein
In the fall if 2017, several women — including many in the entertainment industry — went public with sexual assault allegations involving Harvey Weinstein. Jessica Hynes was among the women who spoke out about an inappropriate interaction she had with Weinstein. According to an article from People, Jessica said, "I was offered a film role at 19. Harvey Weinstein came on board and wanted me to screen-test in a bikini. I refused & lost the job."
Tell us what's wrong with this post? How could we improve it? :)
Let us improve this post!