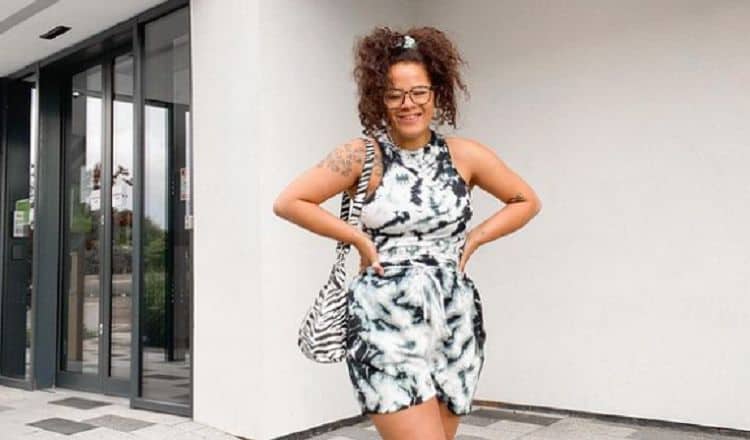 Social media has become incredibly popular over the last decade. Lots of people have even made careers entirely out of being active on the internet. However, there are still lots of people who don't believe just how much money people can make from posting content online. Influencer Star Holroyd recently put those doubts to rest when she revealed exactly how much she makes from social media. Star shared that she can make nearly $11,000 per month which puts her well into the six-figure range of yearly income. Her content allows her to make money from several different avenues, and her transparency has been applauded by lots of people. Keep reading to learn 10 things you didn't know about Star Holroyd.
1. TikTok Isn't The Only Platform Where She Has A Big Following
Most people are familiar with Star for the content she posts on TikTok where she has nearly 700,000 followers, but she is also very popular on other social media platforms. She has more than 54,000 followers on Instagram as well as 4,100 subscribers on YouTube.
2. She Became A Full-Time Influencer During The Pandemic
Making a living as a social media influencer isn't something Star always envisioned for herself until recently. According to her LinkedIn profile, "… during a pandemic, I decided to quit my job and follow an opportunity I never saw coming – to be a full time content creator on TikTok." The decision probably seemed very risky at the time, but things have worked out well for her.
3. She Has A College Degree
Prior to quitting her job to focus on TikTok, Star had been following a fairly traditional path. She attended Leeds College of Art where she earned a bachelor's degree in printed textiles and surface pattern design. Although her current career path isn't exactly what she thought she'd be doing, she's still getting to make great use of her creativity.
4. She Loves To Travel
Star is all about making the most out of every moment life has to offer, and traveling frequently is one of her favorite ways to do that. She's fortunate to be in a position that has allowed her to visit lots of different places both in and out of the UK. As her following grows, there's no doubt she'll add even more stamps to her passport.
5. She Has Worked With Some Major Brands
One of the best ways to secure the bag as a social media influencer is to build partnerships with successful brands. Star has managed to do exactly that. She has gotten the chance to partner with some very well-known companies including Spotify, Nandos, and Amazon Prime.
6. She Is Passionate About Fashion
Fashion has always been a big part of Star's life, and she loves being to express herself through her clothing. She isn't afraid to try bold colors and patterns and she has a great sense of style. She loves being able to incorporate her love of fashion into her content.
7. Not Everyone Is Happy About Her Honesty
Things always get a little dicey whenever people start talking about money. While Star's openness about her finances should probably be seen as a positive thing, there are lots of people out there who feel like she has exposed some sort of special secret. In reality, however, the information she shared can help other people ensure they are being paid fairly.
8. She Has Spoken Out Against Racism
Star's online presence is pretty lighthearted for the most part, but that doesn't mean she is afraid to take a stance on serious topics that are important to her. She has used her platform to show her support for the Black Lives Matter Movement and she has spoken out on the overall fight to end racism.
9. She Is In A Relationship
Things aren't just going well for Star on a professional level, her personal life has been great as well. Star is in a relationship with a man named Jimmy Lynch who has made frequent appearances on her Instagram profile. According to his Instagram bio, he is a digital artist. He often uses his profile to display his work.
10. She Is Somewhat Private
Even though Star spends a lot of her time on the internet, her goal isn't to let people into her personal life. Outside of the fact that she's in a relationship, she hasn't shared many details about who she is away from the internet. This is likely because, like lots of people, she enjoys her privacy and wants to keep her work separate from her private life.
Tell us what's wrong with this post? How could we improve it? :)
Let us improve this post!