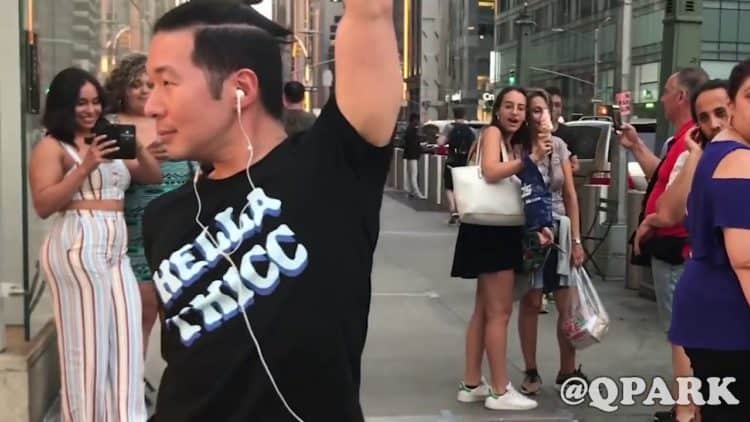 Q Park is a social media star who is unlike other social media stars. He spends his time focused on his journey, but he does it in a way that is substantially off the beaten path compared to those around him in the same industry. With millions of followers across his various social media platforms, he is a well-known artist who has managed to create the sort of excitement that others are falling in line with. The thing is that not many of his fans know much about Q Park as a person, and it is time to change that game.
1. He's Funny
The one thing that people love most about Q Park is his humor. He's a funny guy who likes to make funny videos. His humor, however, is not offensive or cliché. He's just naturally humorous, and that is not something that everyone is born with – it is a gift.
2. He is Family-Friendly
One thing that people may not realize about Q Park if they are only just learning about him is that he is a man who likes to keep things family-friendly. He does not do things that might upset kids or parents who are watching his videos with their kids. He likes to know that families are watching him together, doing things together, and making their lives more entertaining by watching him. So, he keeps it clean.
3. He Does Not Engage in Controversy
There's nothing controversial attached to anything he does. At the end of the day, he has his beliefs and his feelings, but none of those are seen on his channel. He keeps that stuff to himself, and he does nothing that he feels might make anyone feel uncomfortable at any point in his work. He's just good at what he does, and he is happy about that.
4. He is Vine Famous
His foray into internet fame came from the now-defunct Vine app. He's made many of the six-second videos in his life, and he was famous for it. The app didn't make it, as we all know, but he was able to transition to other forms of social media, and his fans continued to follow him across his many social media channels. It allows him to continue to do what he loves doing, but now he can do it in longer clips.
5. He is an Ivy League Graduate
Q Park is not your average social media star. He didn't make it big as a kid without any direction. He's made it big, but he is also an intelligent guy. He graduated with a degree in business from Yale University. He is a native New Yorker who knew he'd do big things. He needed a big degree from a big school with a big reputation to round out his resume, and he made it happen.
6. He is a former Investment Banker
Following his graduation from Yale, he went into banking. Investment banking, if you want to know what he did on a more specific level. He was in the business working more than 100 hours a week and feeling as if his life was flashing by without any enjoyment or anything but exhaustion. He quickly burned out from doing something he was not passionate about, and he left the industry.
7. He is a Former Restaurant Owner
Upon exiting the world of investment banking, Q Park made it his goal to do something else. He opened restaurants. He opened several of them, but he also realized that this was not his passion or his calling. He was very honest with himself. He liked to eat food. He did not like to make food. Honestly, he is all of us with that statement.
8. He is an Avid Exercise Fan
Where does someone like Park come up with all of his creative content? He exercises. He works out hard, and he works out often. It's where he finds his most creative ideas come to him, so he does it. It's just a healthy side effect that he gets to be healthy as well as successful and creative.
9. He Learned on YouTube
With a degree in business, how did he learn to utilize YouTube and social media for his business? He's earning well into the 6-figures with his career right now, and that isn't something that is too easy to do. He did what most of us do when we cannot do something – he opened up his YouTube app and watched tutorials on how to make videos and make it work.
10. He Knows Life is Short
Q Park has some big dreams, big ideas, and a big personality to go along with it. He makes it a point to realize that his life is short – all of our lives are short – and there simply is not any time to sit back and allow the world to tell us what to do. We have to go out and create our own paths and make our own choices and forge our own paths.