Anthony Michael Hall was one of Hollywood's popular teen actors of the 80s, but his career didn't stop there. He's well known for his confident geek roles in films such as The Breakfast Club and Weird Science, both popular in the mid-80s. His display of talent and versatility in these geeky roles made him stand out and be enlisted as a member of Hollywood's Brat Pack.
Besides his tremendous work as an actor, Anthony Hall is known for his work behind the camera. Hall is also known for his work as a director, producer, and writer. Here are 10 things you didn't know about Anthony Michael Hall.
1. The Movies You Know Anthony Michael Hall From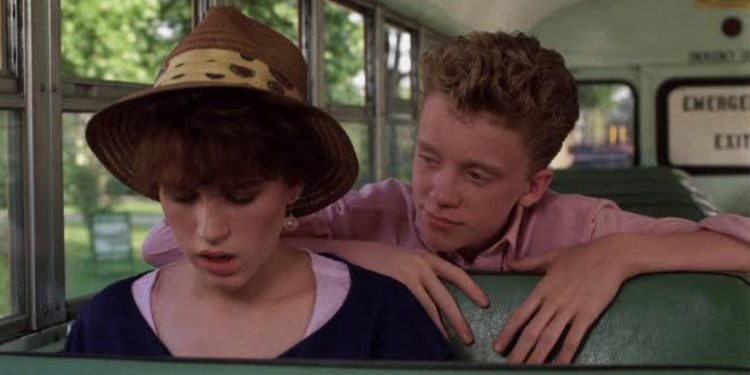 Lovers of the 80s and 90s coming-of-age comedy movies would recognize Anthony Michael Hall. At 16, Hall played Farmer Ted and The Geek in 1984 Sixteen Candles. Hall's character is obsessed with losing his virginity. A year later, he appeared as a high school student in The Breakfast Club.
Weird Science highlighted his acting talent even more, as he played one of two high school nerds who used a computer to create a virtual woman. In the 1990 film Edward Scissorhands, he played the boyfriend of a female lead in a much more diverse role. His outstanding performances in Out of Bounds (1986), Johnny Be Good (1988), Six Degrees of Separation (1993), Pirates of Silicon (1999), and War Machine (2017) are also notable.
2. Anthony Michael Hall Transposed His Name to Form His Stage Name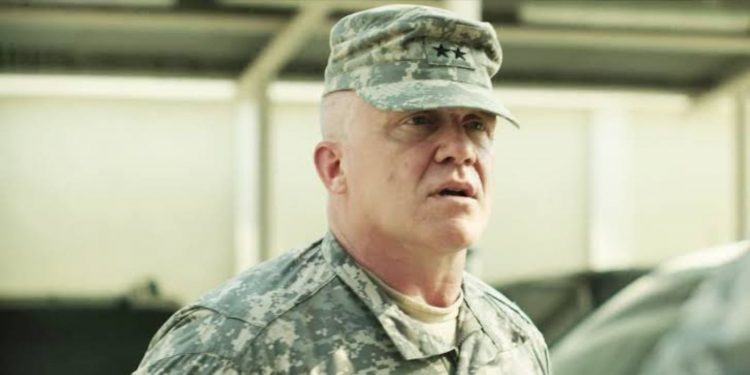 Anthony Michael Hall was born Michael Anthony Hall on April 14, 1968. He changed his name when he began his career as a professional actor. At the time, an actor named Michael Hall had already been inducted as a member of the Screen Actors Guild. To keep his name unique, Hall transposed his birth name. He chose to make Anthony his first name and Michael as a middle name.
3. How Anthony Michael Hall Got Started In Television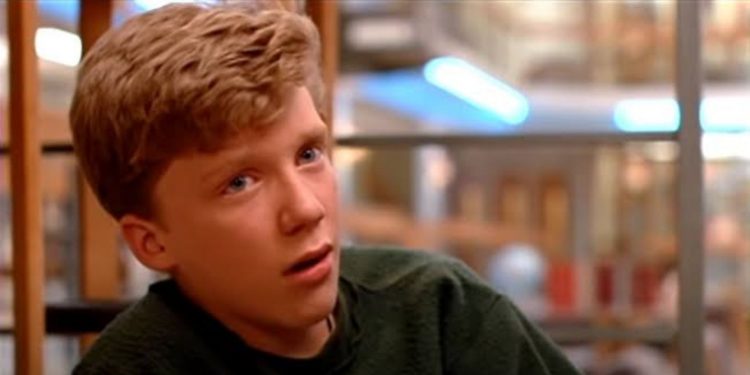 Anthony Michael Hall made his television debut at the age of seven in a commercial for a toy company. At nine, Hall played young Steve Allen in The Wake. Hall made his television debut in Edgar Allan Poe's short story TV film, The Gold Bug. He played a young Edgar Allan Poe.
In 1981, Hall played Michael in Jennifer's Journey. Before becoming a Saturday Night Live cast member, Hall starred in his second TV Film. He played Huckleberry Finn in Rascals and Robbers: The Secret Adventures of Tom Sawyer and Huck Finn.
4. Anthony Michael Hall's Breakthrough Role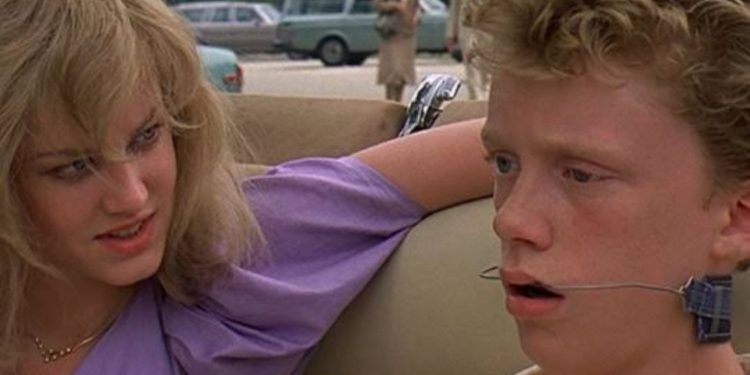 In 1983, Anthony Michael Hall played Russell Griswold in the comedy film National Lampoon's Vacation. He had previously appeared in two TV films and Six Pack (1982), but his performance in National Lampoon's Vacation caught the attention of screenwriter and filmmaker John Hughes. His breakthrough role was in John Hughes' coming-of-age 1984 comedy, Sixteen Candles. His performance playing the geek led to him landing several other roles as a geek or nerd.
5. Anthony Michael Hall Was SNL's Youngest Cast Member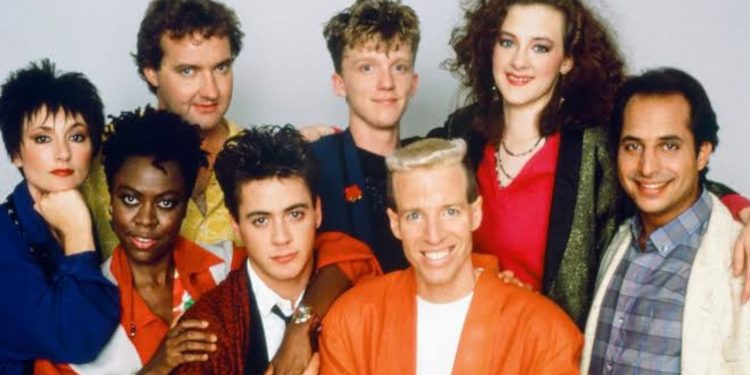 Anthony Michael Hall joined the cast of NBC and Peacock's popular comedy show Saturday Night Live in 1985. He became a member at the age of 17 years, making him the youngest person to do so. During his time on SNL, Hall played recurring characters like Craig Sundberg, Fed Jones, and Idiot Savant. As a cast member, Hall also did several celebrity impersonations. His memorable celebrity impersonations include those he did on Robert F. Kennedy, Edd Byrnes, Daryl Hall, and Art Garfunkel.
6. Other Movies Anthony Michael Hall Was In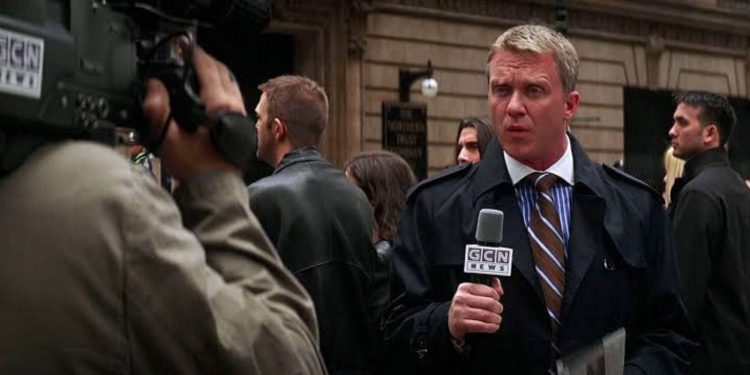 During his early acting career, Anthony Hall appeared in several films. One of them is the Emmy Award-winning The Gold Bug, in which he played a young Edgar Allan Poe. He also appeared in the 1982 TV movie Rascals and Robbers: The Secret Adventures of Tom Sawyer and Huck Finn.
He starred alongside Will Smith in Fred Schepisi's comedy-drama, Six Degrees of Separation (1993). In the film, Hall plays a gay man who teaches Smith's character how to con rich people. In 1994, he starred alongside Robert Downey Jr. and Samuel L. Jackson in the comedy film Hail Caesar. Some of Hall's other movies include Freddy Got Fingered (2001), All About the Benjamins (2002), The Dark Knight (2008), War Machine (2017), and Halloween Kills (2021).
7. Anthony Michael Hall Has Directed and Produced Films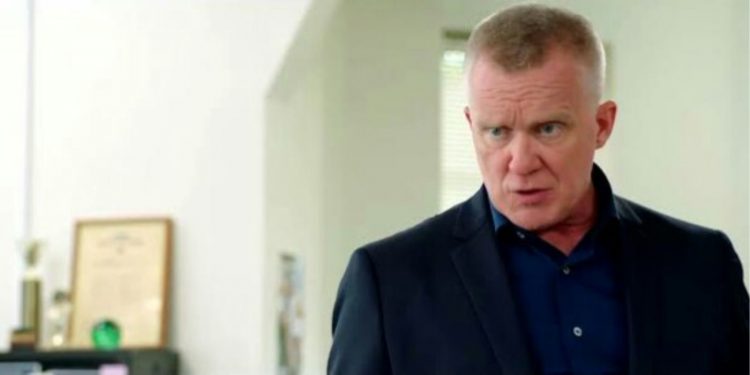 Anthony Michael Hall is best known for his various roles as an actor, but he has also had a successful career in Hollywood as a director and producer. His directorial debut came in the 1994 movie Hail Caesar, in which he also starred. As a producer, Hall is credited as a co-producer in Funny Valentine (2005), where he also plays the character Josh. He also produced Aftermath (2013) and was credited as an executive producer in 2022 The Class.
8. Anthony Michael Hall Turned Down Two John Hughes' Roles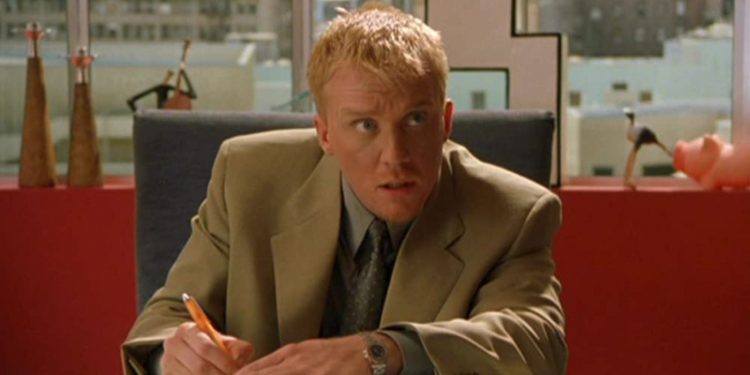 John Hughes and Anthony Michael Hall worked together on several films after 1984, Sixteen Candles. Hall credits his success as an actor to John Hughes taking a chance on him and his young career. However, Hall turned down two of Hughes' roles after playing geeky and nerdy roles. Hall felt it was best to turn them down to avoid being typecast in these roles. Hughes' two movies he planned to cast Hall in were Ferris Bueller's Day Off and Pretty in Pink.
9. Anthony Michael Hall's Favorite Character He Played on Television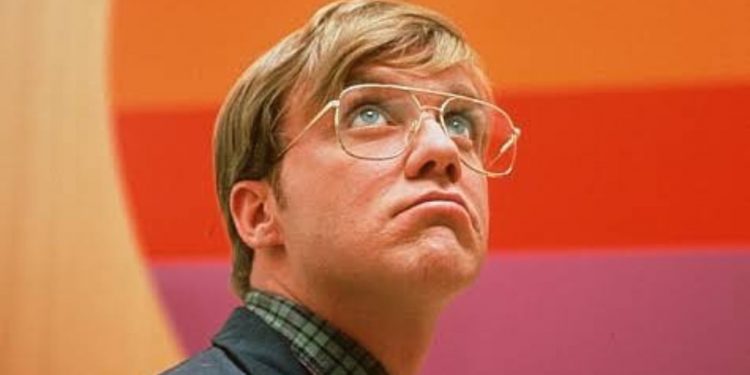 Anthony Michael Hall has appreciated his performances in several films, particularly as Brian Johnson in the 1985 film The Breakfast Club. However, his favorite character in a movie was playing Bill Gates in the 1999 Pirates of Silicon Valley. At the time of being cast for the role, Hall was only getting featured in low-budget films. Playing Microsoft's billionaire and the world's richest man was a career-changing role.
10. Anthony Michael Hall Has Starred with Robert Downey Jr. Three Times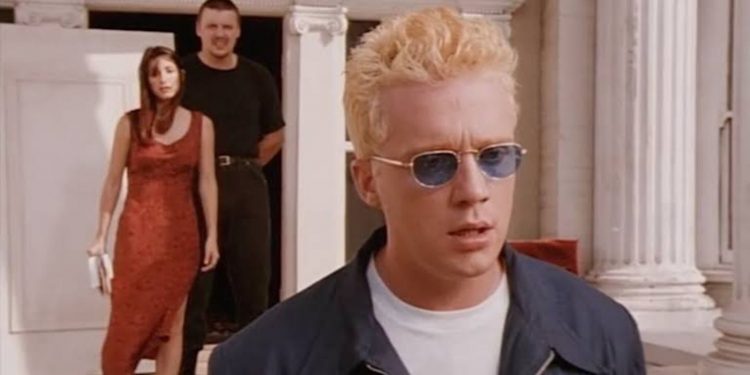 Anthony Michael Hall worked with Robert Downey Jr. during his time on SNL. Hall was fired from SNL in 1986 with Robert Downey Jr. and four others. The same year Hall joined SNL, he co-starred in his first movie with Robert Downey Jr. in Weird Science (1985). Hall played Gary Wallace, while Robert Downey Jr. played Ian.
However, this was not the last to have the actors work together. In 1988, they starred together in the comedy film Johnny Be Good. Hall played Johnny Walker, with RDJ playing his best friend, Leo Wiggins. Anthony Michael Hall and Robert Downey Jr. starred in their third film together, Hail Caesar, in 1994. RBJ played Jerry, with Hall playing the movie's protagonist, Julius Caesar McMurty.
Read Next: 14 Interesting Things You Didn't Know About Jessica Chastain