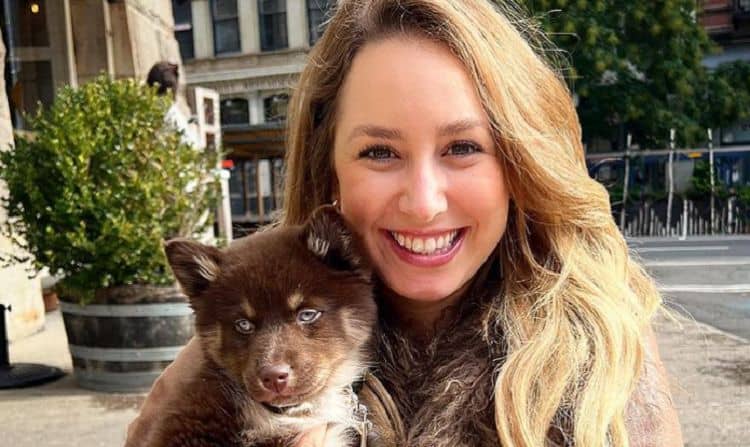 Jazmin Grace Grimaldi's name is one you probably aren't familiar with yet, but that won't be the case for much longer. The multi-talented performer has been working hard to make a name for herself in the entertainment industry, and it looks like she's well on her way. As an actress and singer, Jazmin is already showing the world that she can do it all, and her fan base is constantly growing as a result. Sure, she may not have the longest resume at the moment, but she's been working her way up slowly and it's already clear that the sky is truly the limit when it comes to the possibilities for her career. Keep reading to learn 10 things you didn't know about Jazmin Grace Grimaldi.
1. She's The Granddaughter Of A Hollywood Legend
Jazmin certainly isn't the first person in her familiar to pursue a career as an entertainer. Her grandmother is the legendary actress Grace Kelly. However, Kelly died before Jazmin was born. Grace worked in the entertainment industry from the 1940s to the 1970s. During the 1950s, she became the Princess of Monaco through her marriage to Prince Rainier III. Unfortunately, however, Jazmin never got the chance to meet her grandmother as Grace Kelly passed away in 1982.
2. She Didn't Meet Her Father Until She Was 11
In addition to having Grace Kelly as a grandmother, there are other details about Jazmin's life that fall outside the traditional confines of what it means to 'normal'. Jazmin was 11 years old when she finally met her father Prince Albert II. Surprisingly, she doesn't have any hard feelings about the situation.
3. She Studied At Fordham
Despite some of the unusual things Jazmin has had to deal with over the years, she was still able to have the traditional college experience. She studied theater and international business at Fordham University where she graduated in 2014 with a bachelor's degree.
4. She Loves Giving Back To Others
Helping those in need is something that has always been very important to Jazmin. In 2006, she founded a non-profit organization called The Jazmin Fund. According to the organization's website, "Jazmin Grace Grimaldi created The Jazmin Fund in November of 2006, following a humanitarian trip to Fiji during her Thanksgiving school break. During her 2006 Thanksgiving school break, Jazmin embarked on a tour of the Fiji islands. The small South Pacific nation comprises 300 islands, many remote and very poor. Jazmin established her own charitable fund to help Fijians — particularly children — achieve a healthier quality of life."
5. She's A Pet Parent
From what we can tell, Jazmin doesn't technically have any children, but she's still finding ways to flex her mommy muscles. She is a very proud pet parent and her dog has become a fan favorite among her social media followers. On top of that, her fur baby even has his very own Instagram account.
6. She's Very Adventurous
There are some people who will spend their entire lives living in their comfort zone, but Jazmin isn't one of them. She the kind of person who loves having new experiences and she doesn't shy away from a good adrenaline rush. Whether she's traveling or going for an afternoon surf, you can bet that Jazmin is living life to the fullest.
7. She's In A Relationship
There's no doubt that trying to maintain a relationship with also being in the public eye can be extremely draining. Fortunately for Jazmin, that hasn't seemed to be a problem in her relationship. She is dating Ian Mellencamp who is the nephew of the legendary musician, John Mellencamp.
8. She's Passionate About Taking Care Of The Earth
Even though everyone knows we're only going to get one earth, that hasn't stopped lots of people from seriously neglecting the environment. That has never been Jazmin's style though. She is really passionate about taking care of the environment and she hopes to encourage her fans to do the same.
9. She's Almost Made it To Broadway
As mentioned earlier, Jazmin doesn't have the longest acting resume. At the same time, though, she's already gotten the chance to have some very impressive experiences. She was cast in a Broadway musical called Jack and Diane. However, it doesn't appear that the production has been released.
10. She Likes Her Privacy
Despite being the daughter of a Hollywood legend and being a performer herself, Jazmin isn't someone who is obsessed with being in the spotlight. Instead, she prefers to keep her personal life to herself. Over the last few years, however, she has become a little more open with what she's choosing to share with the public.
Tell us what's wrong with this post? How could we improve it? :)
Let us improve this post!