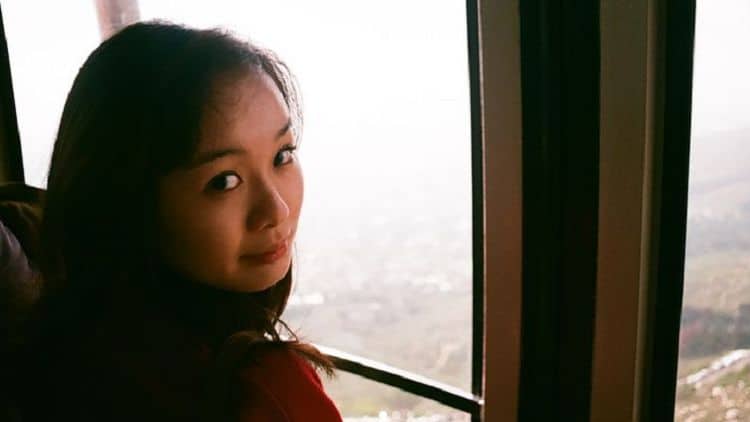 Nicole Law is still very early in her professional acting journey, but she's ready to show the world that she's here to stay. The talented young actress is committed to putting on great performances every time she steps in front of the camera and so far she's done just that. She is currently best known for her role as May in the TV series Tales from the Loop. Unfortunately, however, it seems very unlikely that the series will get another season. Although it's been two years since her last on-screen appearance and she doesn't currently have any projects in the works, we know we haven't seen the last of Nicole. Continue reading for 10 things you didn't know about Nicole Law.
1. She Loves to Travel
Nicole is someone who is always down for a good adventure, and traveling has given her plenty of opportunities to let her adventurous side show. She has visited several countries including South Africa and Iceland. She will probably get to visit even more places as her career continues.
2. She Is An Award Nominee
In the entertainment industry, nothing means more than having your hard work recognized in the form of an award. While it doesn't look like Nicole has won anything yet, she has earned several nominations. Most recently, she was nominated for an ACTRA Toronto Award for Outstanding Performance – Female.
3. She Enjoys Being Out in Nature
Nicole loves spending time outdoors and see has lots of appreciation for the beauty of nature. Some of her favorite outdoor activities include things like relaxing by the water and going snowboarding. Being outside is always a great way for her to relax and recharge so she can take on the chaos of the entertainment industry with a clear head.
4. She Only Has A Handful of Acting Credits
Not only is Nicole fairly new to the industry, but she also doesn't have much on-screen experience. According to Nicole's page on IMDB, she only has seven acting credits – one of which is for a short film. Despite not having a long resume, Nicole can still say that she's been a part of some very impressive projects such as the TV series Shadowhunters.
5. She Likes Taking Pictures
Taking pictures is the best way to capture life's most beautiful and important moments. This is something that Nicole seems to understand well. Her Instagram profile shows that she enjoys taking pictures and it's also evidence that she has a great eye for it as well.
6. She Is A Private Person
There are plenty of actors who like to share their personal lives with the world, but Nicole Law isn't one of them. In fact, she hasn't shared any personal information about herself including where she's from. She may decide to share more as she gets further into her career, but she seems pretty happy living a low-key lifestyle.
7. It's Unclear If She Went to Acting School
Since there isn't much information known about Nicole, we weren't able to find any details on whether she has undergone any kind of formal acting training. We also don't have any information on what inspired her to get into acting in the first place. While there are some people who were bitten by the acting bug when they were still in diapers, others took longer to adjust to the idea.
8. She Is Family Oriented
Even though we don't know a lot about who Nicole is outside of her work, we do know that she comes from a close-knit family. Her Instagram shows that she enjoys spending as much time with her loved ones as she can. There's no doubt that they have been a strong support system to her over the years. It's unclear how many siblings she has – if any.
9. She Is A Cat Person
Sorry to all of the dog lovers out there, but Nicole appears to be more of a cat person. It even looks like she is a pet parent to a cat of her own. While cats may not be ideal for everyone, those who love cats seem to admire how independent and nonchalant these animals can be.
10. She Participated In Blackout Tuesday
The fight to end racism is something that Nicole is very passionate about. In June of 2020, Nicole participated in an online protest called Blackout Tuesday. The event was created so that social media users could show their solidarity with the Black Lives Matter movement. Those who wanted to participate were asked to simply upload a black square on their Instagram feed.