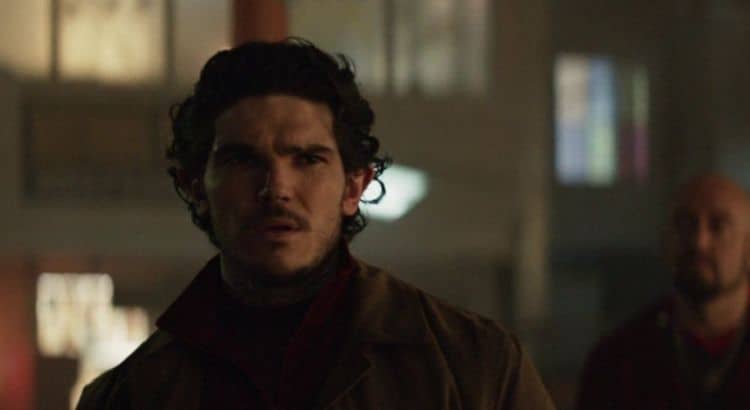 The name Fra Fee sounds interesting, no? It's a name you don't hear often. And, by often, we mean ever. However, it's the name of a famous "Hawkeye," star who is making quite a name (no pun intended) for himself in the industry. He's working nonstop these days, and he continues to choose projects that suit him as an actor. He is someone who is growing more famous by the moment, which means it is time for everyone to get to know him.
1. He is from Ireland
He was born and raised in Ireland. He's an Irish man from a place called Dungannon, which is located in Northern Ireland. He is from the County Tyrone, which is well-known. However, he grew up in a rural area in County Tyrone that's referred to as Killyman.
2. He's an 80s Kid
Fra Fee was born and raised in the 80s. His date of birth is May 20, 1987. Unsurprisingly, he was not born Fra Fee. He was born with the name Francis Martin Fee, and he goes by Fra because it's his nickname. It does make more sense that way, doesn't it?
3. He is a Theater Actor
He's been in so many wonderful works both on the big screen and our television screens, but did you know he is also a theater actor? He has been able to achieve so many things in his career, and we assume much of that has to do with his ability to work under tremendous pressure on the stage, live, in front of a brand-new audience several times a week.
4. He is a College Graduate
He began his college career at the University of Manchester. He graduated from there with his degree before moving on to another aspect of his education. He later studied music at the Royal Academy of Music. He left the school in 2009 following his graduation.
5. He is Gay
When it comes to his personal life, Wikipedia says only, "He is openly gay," and leaves us wondering if he's dating, if he is married, if anything. We simply don't know.
6. His Mom Calls Him Francis
If you want to know who gets to call this actor by his nickname, the answer is everyone but his mom. His mom is the only person in the world who uses his given name. It's such a mom thing to do, though. But, as a mom, it's easy to see why. If we wanted our kids to be called by their nicknames, we'd have named them their nicknames rather than their full names. Simple.
7. He Has a Large Family
Did you know he is the baby of the family? He has three older siblings, and they are all girls. This means that Francis Fee is not only the youngest in a family of four kids. He is also the only boy, and he is the baby. We wonder if he was slightly spoiled growing up. We should also mention that his family is not only large but they are also into the acting business, too. His father, specifically, is into acting and would take the family to the theater to see productions and to learn as much as they can about the acting business and the world.
8. He Loves Seeing the World
After spending his entire childhood in Northern Ireland, he knew he wanted to see the world. He made sure his college career allowed for a bit of that, too. He went to Manchester and from there to London. He also hopes to one day call New York City home for a few years – if not longer. He loves to travel and experience what the world has to offer.
9. He Wants to Name his Fans
He'd like to one day come up with a name for his own fans, but he doesn't know what to call them. He might take some suggestions, but he does want something cool that he can use the way that Lady Gaga calls her fans by a nickname.
10. He's a Private Man
Despite the fact that he went into the least private line of work in the world, he still maintains a very specific level of privacy. There are simply some things he'd like to share with the world and doesn't mind us all knowing, and then there are the most important moments of his life that he wants to keep to himself. They're special moments, and he is happy to keep those private.
Tell us what's wrong with this post? How could we improve it? :)
Let us improve this post!