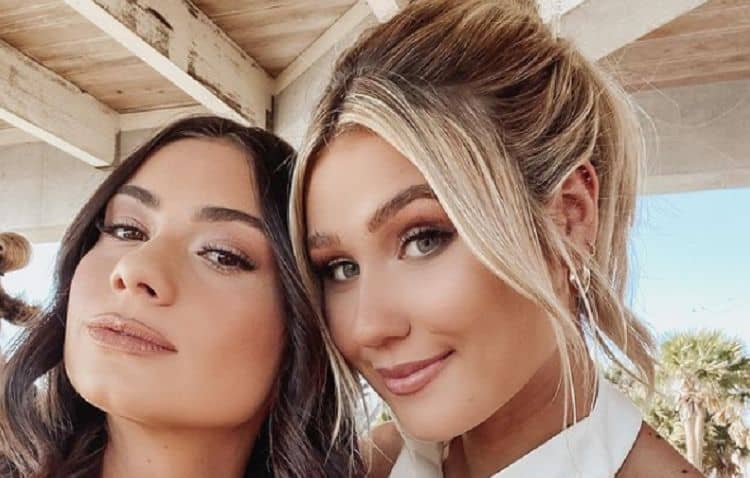 As one of the original cast members on MTV's Siesta Key, Madisson Hausberg has been a fan favorite since season one. Lots of viewers were instantly drawn to her fun personality, and they've enjoyed watching her grow over the last few years. Although she was trying to figure things out with her high school sweetheart, Alex Kompothecras, she has since moved on. Madisson is currently engaged to Ish Soto who was an executive producer on Siesta Key from 2017 to 2018. The couple's 20 years age difference has made a lot of people skeptical, but they aren't letting anything stand in the way of their love story. Keep reading to learn 10 things you didn't know about Madisson Hausberg.
1. She's Dealt With Mental Health Challenges
Some people might look at Madisson and assume she's never had to deal with any hardships in her life. While it's true that she has lived a very comfortable lifestyle, Madisson has also faced her fair share of challenges. She has dealt with depression and anxiety and has become more open about her struggles.
2. Siesta Key Is The Only TV Show She's Done
There are some people who use reality TV as a way to open doors to other opportunities within the entertainment industry. There are also people who like to hop around to different reality shows. Madisson doesn't appear to be in either one of those groups. At the moment, Siesta Key is the only TV experience Madisson has. As far as we can tell, she hasn't expressed interest in doing any other shows.
3. She's Not Scared To Speak Her Mind
Being on Siesta Key has allowed Madisson to build a large social media following, and she has no problem using her popularity as a tool to raise awareness of things that are important to her. She has made it a point to use her platform to show her support for the fight to end racism.
4. She Comes From A Close Family
Madisson was born and raised in Florida and she comes from a very tight family. Her father, John, is a successful lawyer. Her mother used to work in the medical field but she has since retired. She has three older sisters who she loves spending as much time with as she can.
5. She Likes To Spread Positivity
Being in the spotlight has forced Madisson to deal with lots of negativity, but she hasn't let it change who she is as a person. Madisson does her best to see the bright side of life and she likes to spread positivity to everyone she comes in contact with whether it be online or in person.
6. She Studied Engineering
If you thought Madisson was just about pretty face, you might want to think again. Education is something that has always been important to her. She earned a bachelor's degree in engineering from Southern Methodist University. It's unclear if she ever worked in the field.
7. She Likes To Stay Active
When you live as close to the ocean as Madisson does, spending time at the beach just comes with the territory. As a result, Madisson likes to keep her body beach-ready all year long. We weren't able to track down the specifics of her workout routine, but it's clear that she is a very active person.
8. She Loves Fashion
Beach culture is often associated with very casual fashion, but Madisson knows how to pull off a look for any occasion. She has a great sense of style and she loves being able to get all dolled up. From dresses to jeans and heels, Madisson has the confidence to rock any kind of outfit.
9. She Hasn't Always Been Comfortable With The Age Difference Between Her And Her Fiance
The fact that Madisson is 27 and her fiance is 47 is something that a lot of people felt was a red flag. In reality, though, it took Madisson some getting used to as well. However, she didn't always feel like she could be open about her feelings. In an interview with US Magazine, Madisson said, "I had to put up this front, you know, like, 'I don't care,' or, 'It doesn't bother me.' I had to, like, double down and, like, overcompensate and say the age difference didn't bother me at all because I felt I didn't have anyone I could open up to, you know?"
10. She's A Brand Ambassador
Being popular on the internet can come with some very cool benefits in real life. One of them is getting the chance to work with companies to help them advertise their products – often in exchange for free items or a percentage of sales. Madisson is currently a brand ambassador for Olay and she's worked with other companies in the past.