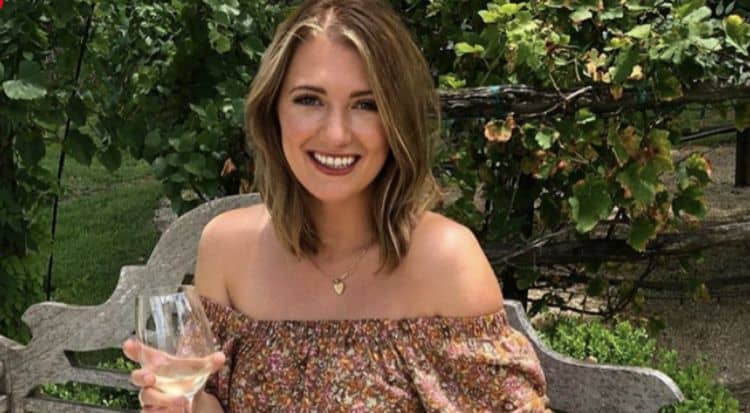 Over the last few years, Netflix has been on a roll when it comes to reality shows and The Ultimatum has kept that trend going. During the show, couples agreed to be part of an 'experiment' where they date other people in hopes of figuring out whether they want to stay with their partner and get married or move forward on a new path. While everyone on the show had their fair share of drama, Madlyn Ballatori and her boyfriend, Colby, definitely had a lot of ups and downs. Madlyn wasn't sure if Colby was the right person for her, and there were times when it seemed like she had already checked out of the relationship. However, even though the journey wasn't easy, Madlyn and Colby both got the happy ending they were looking for. Here are 10 things you didn't know about Madlyn Ballatori.
1. She Met Colby In 2015
Although Colby and Madlyn hadn't been together for very long by the time they appeared on The Ultimatum, they actually met years before they even got into a relationship. Madlyn told Vulture, "We met in 2015. We did not date initially. Colby was gung ho on me. I was a sophomore, just broke up with a boyfriend. I wasn't there yet, but I appreciated Colby's admiration, and he's got a charm that did stick around. We didn't really get back to talking again until quarantine happened. And we were both in Austin, so we decided to make a go of it."
2. She Doesn't Really Keep in Touch With Randall Anymore
During her time on the show, Madlyn's connection with Randall posed a serious threat to her relationship with Colby. As you can imagine, this made for some pretty tense moments during filming. Since both Madlyn and Randall decided to stick with the people they started with, they opted not to maintain a friendship out of respect for their partners.
3. She Loves A Good DIY Project
The Ultimatum was specifically focused on the cast member's relationships which meant that we didn't get to know much about them outside of that. One thing we know now, though, is that Madilyn is into DIY projects. Madlyn has a highlight section on her Instagram profile dedicated to DIY.
4. She Enjoys Spending Time Outdoors
Madlyn is the kind of person who knows how to enjoy the simple things in life. One of those things includes getting out and enjoying the beauty of nature. She loves being outside and some of her favorite activities are going for hikes and relaxing by the water.
5. She Found Out She Was Pregnant During Her Bachelorette Weekend
When Madlyn announced her pregnancy during The Ultimatum reunion, everyone was shocked. Some people even took to social media to theorize that she must've found out she was pregnant during filming. That, however, isn't the case at all. The Ultimatum was filmed in March of 2021. Madlyn didn't find out she was pregnant until her the weekend of her bachelorette party.
6. She And Colby Took Some Silver Goblets From The Show
Drinking was a regular occurrence among the cast members on The Ultimatum and Madlyn definitely enjoyed some good cocktails. When filming was over, Madlyn and Colby snagged some of the show's silver goblets to keep as souvenirs from the experience.
7. She Was Asked To Do The Show Via Instagram
Becoming a reality TV star wasn't something that Madlyn planned for herself. In fact, she wasn't even seeking out an opportunity to be on any kind of show. Instead, she and Colby were contacted about doing the show through Instagram. Initially, they thought it was some sort of scam but it obviously turned out to be the real deal.
8. She Knew She Wanted To Marry Colby The Night Before the Experiment Ended
Throughout the season, viewers watched as Madlyn went back and forth about what she wanted to do with her relationship with Colby. However, the night before the experiment was over she made a pros and cons list and knew then that she wanted to stay with Colby.
9. She Never Wanted a Big Wedding
Lots of viewers were shocked when Colby got on one knee and proposed to Madlyn. Many people were even more shocked that she said yes after seemingly leaning the other way for most of the season. The biggest shock, however, was the fact that they decided to get married then and there. However, for Madlyn, the impromptu wedding was perfectly fine because a big wedding has never been her style.
10. She Was Surprised That More Viewers Weren't On Her Side
When someone signs up for a reality TV show, they never know how viewers are going to react and this is something Madlyn learned firsthand. Madlyn told Buzzfeed, "I expected more people to be on my side with Colby! But the ladies just love him. It's interesting; it is what it is — it's short-lived, so we're just trying to enjoy it".
Tell us what's wrong with this post? How could we improve it? :)
Let us improve this post!