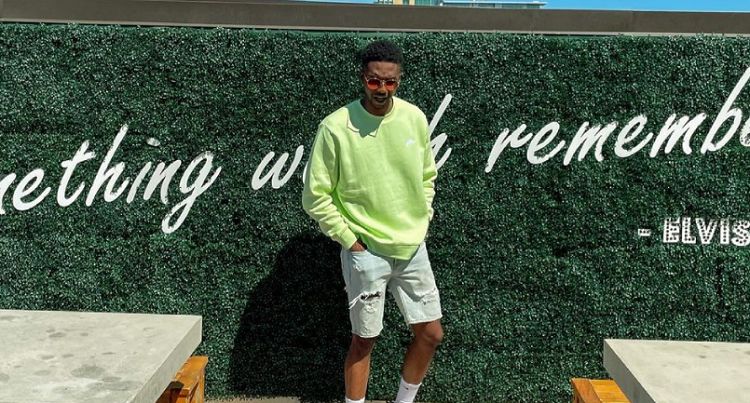 Like lots of other people, Termayne Harper hasn't had the best luck in the dating world. The reality is that it can be tough to find someone who is on the same page as you. However, he's hoping that will all change thanks to The Bachelorette. Termaybe is one of 32 contestants on season 19 of the show, and he's ready to give himself a shot at finding a long-lasting romance. Termayne is hoping to spark a connection with either Gabby Windey or Rachel Recchia and he's willing to do what it takes to show that he's a great catch. The season premieres on July 11, and it's definitely going to take viewers on a wild ride until the end. Keep reading for 10 things you didn't know about Termayne Harper.
1. He's From the Chicago Area
Termayne was born and raised in Naperville, IL which is less than an hour outside of Chicago. He is very proud of his roots and he still lives in the area. This will be something he and Gabby have in common as she is also a native of Illinois although she is from the other side of the state.
2. He Went to the University of Kentucky
Termayne has spent most of his life in Illinois, but that isn't the only place he lived. After graduating from Neuqua Valley High School, he decided to leave the state for college. Termayne attended the University of Kentucky where he earned a bachelor's degree in agricultural business operations.
3. He's a Proud Uncle
Termayne comes from a close family, and that's something he has never taken for granted. He takes his role as an uncle very seriously and he loves spending time with his nieces as often as he can. The fact that he is such a family-oriented person is something that Gabby and Rachel will probably like.
4. He's an Entrepreneur
After graduating from college, Termayne spent several years working in sales. However, he eventually decided that he wanted to switch lanes and focus on something else. Since 2021, he has been the CEO of a company called The Doji Club. According to the business' website, "Our mission is to educate traders and share different trading strategies and experiences in a family oriented environment." As you can probably guess, Termayne loves talking about crypto and trading, so if a woman can do that he'll definitely be intrigued.
5. He Likes Women Who Have a Good Sense of Humor
We've all heard the saying "laughter is the best medicine" and Termayne is definitely the kind of person who likes to laugh. His bio for The Bachelorette mentions that he really likes women who can take a joke. That being said, hopefully, Termayne has some good jokes in store.
6. He Doesn't Like Sweets
Sweets are a guilty pleasure for a lot of people, but Termayne isn't one of them. His Bachelorette bio notes that he doesn't like sweets at all. While some people may find this unusual, there good news is that whoever Termayne ends up with won't have to worry about him peer pressuring them into eating sweet snacks.
7. He's a Private Person
When people sign up to do a reality show, it's easy to assume that they're the kind of people who love to put their business on blast. Oftentimes, though, that isn't the case at all. Termayne is a prime example. He seems to be pretty selective with what he shares, and that probably isn't going to change.
8. He's a Fan of The Shawshank Redemption
Released in 1994, The Shawshank Redemption is easily one of the most memorable movies of that year. Even though Termayne was just a baby when the movie was released, he discovered the film over a decade ago and fell in love. In a tweet, he wrote, "On this day 11 years ago I watched Shawshank redemption for the first time. That movie really changed the way I viewed cinematography. I'll probably pop that on at one point today".
9. He Likes Going on Double Dates
When you're in a relationship, it can be fun to link up with other couples and enjoy a night out. Termayne would definitely agree. Whoever ends up with Termayne should keep in mind that he really likes going on double dates. Hopefully, she likes them just as much.
10. He's 28
One of the things that make The Bachelorette so interesting is the fact that the contestants' ages can vary greatly. This season, the youngest contestant is 23 while the oldest is 36. At 28, Termayne falls somewhere around the middle putting him close in age to both Rachel and Gabby.