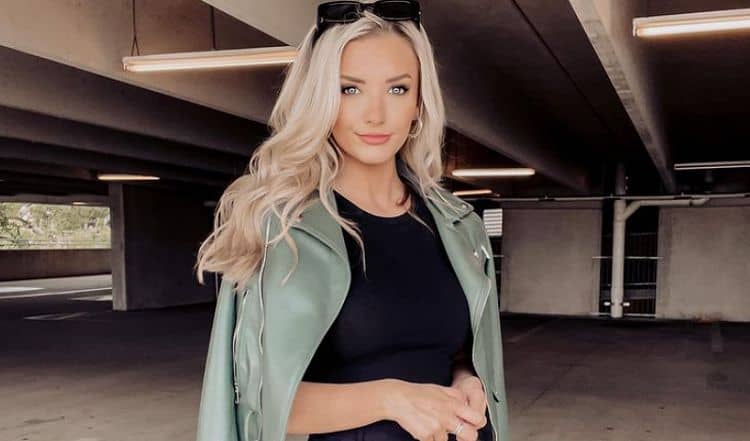 When Clayton Echard decided he'd take on the role of being the 26th Bachelor, the world was excited. While he did not find love with the Bachelorette, he isn't jaded enough to give up entirely. He's going to try for himself by being the one person to choose between 30-something women. Could he be one of the lucky few who manages to find love on the show? Is one of the women he'll meet at the beginning of 2022 his lifelong love? Could it possibly be the lovely Lyndsey Windham? She's one of the dozens of women vying for his heart, and the world wants to know more about her.
1. She is Older
She's not old, by any means. She's not even older than every woman on the show, but she does fall in line as one of the eldest young women this season. We say eldest with a massive grain of salt, but the way. She's only 28, which is certainly not old. However, it is older than most of the women.
2. She's a Texan
She's a born and raised Texan, and she is proud of it. She was raised right, she was taught to be charming and kind, and she is a woman who is proud of her roots. She's from the city of Houston, which is a great place to live if you call Texas home.
3. She is in Sales
What she sells, we just don't know. However, she mentions that she is in the sales force working as a sales rep, but that could mean almost anything. She could sell anything, do anything, or literally work for any company in the sales department, so we simply don't know.
4. She's Active on Social Media
She spends time on social media, and most of that time is spent doing things like showing off her looks. She's someone who could become an influencer if she has enough followers, and she might just try to make that happen now that she is on the show. People will follow her the longer she is on the show, and that's just a fact.
5. She Travels
We think some of the travel photos she shares on her Instagram account are from her work, but she does seem to have an affinity for travel. She appears to enjoy the time she gets to see the world and learn about new cities, cultures, and ways of life. She's on the go.
6. She is Firm on a Few Things
She is a woman who is firm about many things in her life, but there are two that stand out most to those who are watching her on the show. She is not a fan of clowns – ever. And, she is not someone who can sleep with silence. She needs white noise. Is she a box fan kind of girl?
7. Her Faith is Important to Her
The other thing that is more important to her than many things is her faith. She puts her faith first in her life, and she is a woman who is not afraid to share that and to make sure the world knows that this is something that is vital in her success.
8. She is a Beach Lover
One thing she also loves is the beach. She spends as much time as she can on the white sand by the water, and we don't blame her. There is something so cathartic about the beach. It might be the sound of the waves, the way it makes you feel so connected to nature, or something else entirely. We don't know, but we are certain that she's living her best life by the water.
9. She's Looking for a Best Friend
The man she marries needs to be more than her lover. He needs to be her best friend, too. They need to have the most fun together, they should want to be together, and they should respect and honor one another. She wants someone she likes just as much as she loves him.
10. She Keeps to Herself
While she is clearly someone who enjoys spending time with her friends and family, she is also someone who doesn't share too much personal information about herself and her life. She clearly enjoys the fact that many of the most important moments are just for her and the people she's spending them with, and that is not a bad thing. Hopefully, her newly minted status as a reality star won't cause her to start sharing too much about her life with the world.
Tell us what's wrong with this post? How could we improve it? :)
Let us improve this post!