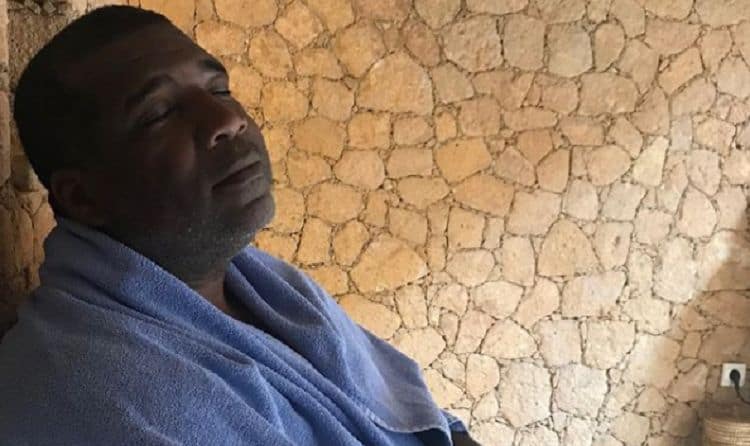 Curt Menefee has been working in the media world for well over 30 years. During that time, he has become well-known in the sports world, primarily for his work with Fox Sports. Recently, however, Curt has ventured into new territory as the host of the new TV series America's Top Dog. In the show, police dogs and civilian dogs will compete in a series of challenges to determine who the top dog is. Although this show is a big change from what people are used to seeing Curt do, he handles himself with the same poise and professionalism he has become known for over the years. If the show lives up to its full potential, there's a chance we could see Curt get even more hosting opportunities in the future. Keep reading to learn 10 things you didn't know about Curt Menefee.
1. He's An Atlanta Native
There was once a time where there wasn't much going on in Atlanta, but those days are long gone. The city has become a powerhouse in the entertainment industry and it's constantly growing. Curt was born and raised in Atlanta and he's very proud of his roots. However, he currently lives in the Los Angeles area.
2. He Started His Broadcasting Career In College
By the time Curt was in college, he had gotten serious about wanting to get into broadcasting. He studied at Coe College in Iowa where he earned his bachelor's degree. Most people probably never expected him to have such a successful career after going to such a small school, but Curt has put in lots of hard work and dedication.
3. He's All About Positivity
Staying positive in a world where negative things happen on a regular basis isn't the easiest thing to do. However, Curt has never been the kind of guy who stays down for long. He is a very positive person and he likes to share that mindset with all of the people he comes in contact with.
4. He's A Pet Parent
Curt Menefee hosting a competition show for dogs may seem random, but it becomes a lot more fitting once you find out that he's a dog lover. Curt is a very proud pet parent and he has two fur babies who he loves spending time with. Like any good dog dad, Curt makes sure to post his pups on social media often.
5. He Plays The Guitar
Being in front of the camera isn't the only talent Curt has in his arsenal. He has also been playing the guitar for several years, and it's become a great way for him to unwind while also getting to express himself. As far as we know, Curt has never pursued music as more than a hobby.
6. He Has A Little Acting Experience
Becoming a professional actor hasn't ever been Curt's goal, but thanks to his line of work he's gotten the opportunity to make some on-screen appearances. Most notably, he played himself in an episode of Sherman's Showcase in 2019. It's unclear if he has plans to take advantage of more acting opportunities.
7. He's Happily Married
Curt is a pretty private person for the most part. Although he likes to keep his love life under wraps, we do know that he is married. He and his wife, Viollette tied the know in 2013 in a beautiful and intimate ceremony in Italy. As far as we can tell, the couple does not have any children.
8. He Loves Baseball
Curt's love for sports began long before his media career. Baseball was his first love and he grew up playing the sport. Little did he know, that his love for sports would go on to play such a significant role in his life and his career. Although he mostly works with football, he did make an appearance on MLB on Fox in 2008.
9. He Enjoys Studio And Play-By-Play Work
Curt's career has been a mixture of the best of both worlds and loves studio and play-by-play work equally. During an interview with Sports Broadcast Journal he touched on the differences saying, "In the studio, I'm with five of my best friends. There, you get a 30,000 foot view of the league. Call it macro. Doing play-by-play is micro. You have to be prepared for every eventuality. If the left guard goes down, who's his backup? It's more of a high wire act. In the studio, it's a big picture. You're also given more time to digest developments and collect your thoughts before responding. it's not real-time play-by-play."
10. He Loves To Travel
Curt loves a good adventure and traveling has been a great way for him to let his adventurous side free. Thanks to his career, he has gotten the opportunity to lots of traveling over the years. In addition to seeing many parts of the United States, he has also gotten to visit several countries.
Tell us what's wrong with this post? How could we improve it? :)
Let us improve this post!