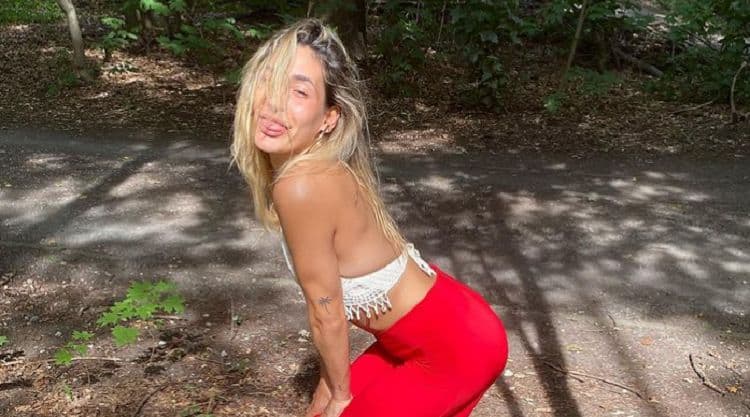 After three seasons of Survivor Turkey, Berna Canbeldek has established herself as a fierce competitor. She's also become a reality TV star in the process. She has recently decided to take her talents over to MTV as a contestant on the latest season of The Challenge. Even though Berna is new to the MTV world, she's already showing that she has what it takes to go up against anyone and she doesn't back down from a challenge. We'll all have to keep watching to see how things go for Berna, but there are a lot of people rooting for her to make it all the way to the end of the competition. Keep reading to learn 10 things you didn't know about Berna Canbeldek.
1. She's An Actress
Being on reality TV is what many people know Berna for, but what they don't realize is that that isn't the only time she's been in front of a camera. Berna is also a formally trained actress who is passionate about performing. To date, however, she only has two on-screen acting credits.
2. She Has An Account On Cameo
After all of the time Berna has spent in the reality TV world, she's built a pretty dedicated fan base. Her fans will be happy to know that they can now get personalized video shoutouts from her thanks to Cameo. She currently has an account on the platform and charges $80 per video.
3. She Is A Boxer
Don't let Berna's pretty face fool you into thinking she's soft. She's actually quite the opposite. Berna was a competitive boxer for several years and she's even won some championship matches. The fact that she was able to survive the boxing world is proof that she definitely doesn't shy away from challenges.
4. She Loves To Travel
Berna is originally from Germany and she will always be proud of where she is from. However, she's also the kind of person who wants to get out and see as much of the world as she can. She has been fortunate to travel to different parts of the world. If she continues to stay in reality TV, she'll probably get to travel to even more places.
5. She Supports The Black Lives Matter Movement
Her time on TV has allowed Berna to build a large social media following, and she wants to make good use of her platform. Berna has used her social media presence to make it clear that she stands with the Black Lives Matter Movement and the overall fight to end racism.
6. She's A Brand Ambassador
Once a person builds a large and engaged audience online, they become an attractive partner for companies who are looking for help with marketing their products. Berna has gotten the opportunity to collaborate with several businesses including Your Super and Glossy Box. As her following continues to grow, she'll probably have even more companies looking to partner with her.
7. She Is An Acrobat
Berna is definitely a woman of many talents, and the list just keeps getting more impressive. She is a skilled acrobat who attended the State School of Ballet and Acrobatics. At the moment, it doesn't appear that she's ever gotten the opportunity to combine her acrobatics with acting, but hopefully she'll get the chance one day.
8. She Enjoys Spending Time Outdoors
Sometimes after a long day, there's nothing better than getting outside and enjoying the fresh air. Berna would probably agree. Berna has nothing but love and appreciation for the beauty of nature and she looks forward to any time she gets to spend outside. Hanging out by the beach is one of her favorite things to do.
9. She Loves Fashion
When it comes to fashion, it's technically possible for anybody to wear anything. However, it takes a certain level of style to be able to pull off certain looks. Berna is proud to say that style is definitely not an area she's lacking in. She has a great eye for putting outfits together and she always rocks her clothes with confidence.
10. She Is All About Positivity
Bad things happen so often that it can be very easy to adopt a negative outlook on life. No matter what kinds of things she has gone through, Berna has refused to let life keep her down. She does her best to maintain an optimistic outlook and she does her best to share this energy with the people she comes in contact with. Having a positive outlook is something that definitely comes in handy in competitive situations.
Tell us what's wrong with this post? How could we improve it? :)
Let us improve this post!