How many years has The Real World / Road Rules Challenge been on? Oddly enough we're closing in on 30 seasons. No, not 30 years but 30 seasons which is absolutely insane. Currently the show is in season number 27 and as long as it's going to bring in viewers, it will most likely never get canceled.
And for all you 20-somethings who grew up on this show–and still admit to watching it anytime a new season premieres–here are five moments that should make viewers want to tune-in just as often as you use to. Here are five memorable moments that nearly everyone will remember.
5. CT and Diem Kiss
It wasn't the kiss itself, but all the build up that led up to it. These two veterans have a history together, as they have notably dated in the past. Sure, CT comes across as a playboy who uses his looks and charm to get girls on his side to impact the game, but this kiss showed him at his most exposed, proving his feelings for Diem while helping her feel comfortable in her own skin as she struggled with wearing and not wearing a wig to cover up her bald head from cancer treatment.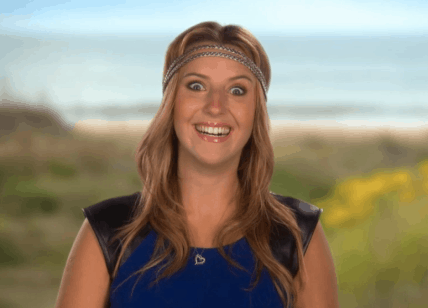 4. Camila Goes Nuts
I tend to try and avoid calling anyone nuts–especially women. But there's no other adjective to describe what Camila went on the Battle of the Exes a few years ago, literally going off the deep end. After having a bit too much alcohol, she started throwing chairs and cursing at Johnny, calling him a liar and cheater. What happened next? Just a girl oddly walking into the pool as if she was walking the plank. It was weird–but one of the more famous blowups ever seen on The Challenge.
3. CT Carries Johnny Bananas
Ah yes, another memorable moment from CT. This one comes from competition a few years ago, as the massive CT doesn't just drag his opponent to his barrel in a tough fight, but actually lifts up Johnny as if he's a two-strapped backpack. Adding insult to injury, CT turns as he gets closer to the metal garbage barrel, sandwiching Bananas between himself and the barrel–which couldn't have felt too good.
2. Julie Tries to Kill Veronica
OK, so this may or may not be an overstatement, but still, anyone in Veronica's position would react the exact same way. As the two swung elevated nearly 20 stories up on a zip line, Julie seemed to focus on taking Veronica out of the competition for good, by seemingly undoing her harness while Veronica swung her legs and freaked out.
1. Kenny Carries Wes
When it comes to competition, sometimes one has to do whatever means possible to make sure a team has a spitting chance to win–and that's just what Kenny did a few seasons ago. Although the two didn't get along, but were still paired together, Kenny tossed Wes over his shoulder during the final challenge to make sure the duo completed the course. It's too bad the two didn't win, though, finishing second in the competition.
[Photo via Mike Coppola / Getty]
Tell us what's wrong with this post? How could we improve it? :)
Let us improve this post!