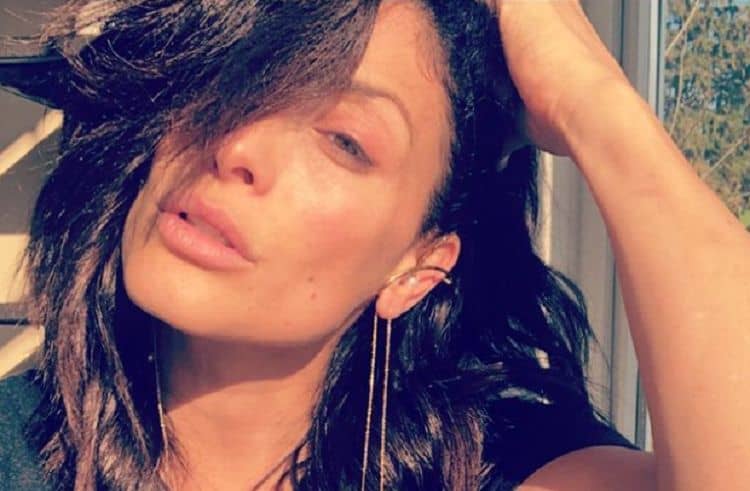 Consistent work is something that every actor dreams of, and it's something that Erica Cerra is proud to say she's been able to get. Throughout her career, she has managed to land several main/recurring roles that have given her the kind of stability that seems almost impossible to come by in the entertainment world. Many viewers know Erica best from her role in shows like Eureka and The 100. Her perfect blend of talent and dedication has allowed her to act in a variety of genres and play all sorts of different characters. Most recently, she has been playing Connie Rivers in the Nickelodeon series, The Astronauts. Here are 10 things you didn't know about Erica Cerra.
1. She Got Into The Entertainment Industry As A Child
What many people don't realize is that Erica was actually a child star. She began her career when she was cast in a Canadian children's series called KidZone. She then went on to appear in several commercials. She ultimately decided to take a hiatus from acting during her early teens because she wanted a chance to enjoy her childhood.
2. She Likes To Spread Positivity
If there's one thing we can all agree that the world needs more of, it's positivity. After all, there's certainly no shortage of negative things going on. Erica works hard to maintain a positive mind frame and she loves using her platform to share messages of kindness and empowerment. Her followers seem to respond well to her posts, and many people look forward to her uplifting quotes and messages.
3. She Is A Mom
Erica's professional accomplishments are the first things most people think of when they think about her, but things have also gone well for her in her personal life. She has been married to Raffaele Fiore since 2010 and the couple welcomed their first and only child in 2012. Erica hasn't shared many photos of her son or husband on social media.
4. She Is A Cate Blanchett Fan
Erica isn't just an actor, she's a fan as well. Like the rest of us, she has certain people whose work she always looks forward to seeing, and Cate Blanchett is one of those people. During an interview with Naluda Magazine, Erica described Blanchett as "brilliant." Anyone who has ever seen Cate Blanchett's work would likely agree that Natalie's assessment of her is accurate.
5. She Loves To Sing
Although she doesn't have any ambitions of having a career in the music industry, Erica loves to sing in her free time. While she shared her love for singing with Naluda Magazine, she didn't provide any details on what kinds of songs she likes to sing or whether or not she has a good singing voice.
6. She Enjoys Reading
After spending so much of her life in the entertainment industry, many people would probably guess that Erica likes all of the traditional celebrity things: red carpet events, fancy dinner parties, etc. In reality, however, Erica truly loves the simple things. When she isn't busy with work, she loves to sit down with a good book and read. Erica also enjoys reading poetry.
7. She Was In A Michael Buble Video
Erica has never been afraid to switch it up and in 2006 she decided to give music videos a try. She appeared in the video for Michael Buble's song "Save The Last Dance For Me". To date, the video has gotten more than 48 million views on YouTube and the number is still going up.
8. She Likes To Paint
Erica's creative energy isn't just restricted to acting, she also likes to express herself in other ways. She told Nice Girls TV that painting is one of her favorite hobbies. Unfortunately, we weren't able to track down any of Erica's paintings. Hopefully she eventually starts sharing them on social media.
9. She Enjoys Domestic Duties Around The House
Lots of people would agree that doing work around the house isn't their idea of a good time. For Erica though, it is. During her interview with Nice Girls TV she revealed, "When I am not acting, I enjoy domestic hobbies… like cooking, gardening –I live a pretty exciting, high energy life, so I really enjoy my quiet time."
10. She Is Serious About Her Skincare
When you spend as much time in front of the camera as Erica has, you're probably hyper aware of how your skin looks at all times. As a result, Erica takes her skincare routine very seriously and she enjoys experimenting with different products. On occasion, she even shares recommendations for skincare products on social media.
Tell us what's wrong with this post? How could we improve it? :)
Let us improve this post!