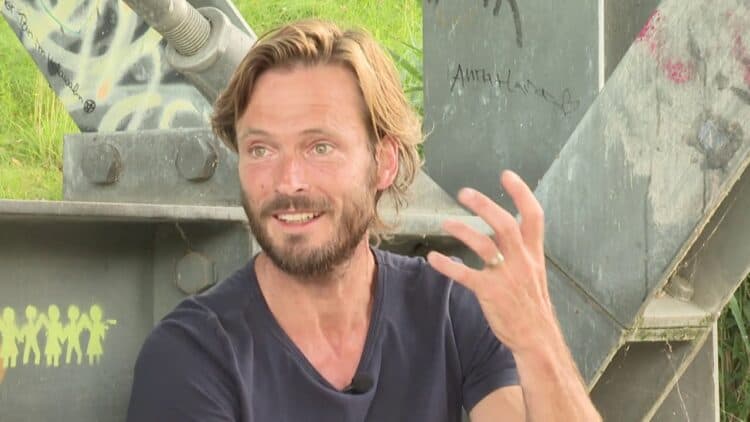 Andreas Pietschmann didn't always plan on becoming a professional actor. However, anyone that has seen him work will probably agree that he certainly made the right choice. With a naturally strong on-screen presence and plenty of talent to go along with it, Andreas has been able to build a very solid career. Not only has he become a star in his home country of Germany, but he is now known to people all over the world. Although he has yet to make an on-screen appearance in 2022, he currently has a couple of projects in the works so we know we'll be seeing him soon. Continue reading for 10 things you didn't know about Andreas Pietschmann.
1. He's Not Big on New Year's Resolutions
Every year, there are countless people who decide that they are going to turn over a new leaf when the clock strikes 12 on January 1. Andreas, however, isn't one of them. He has been quoted saying, "If someone asks me on New Year's Eve: 'So, what is your resolution?', then maybe I'll glance at the sky briefly and mention whichever thought comes to mind first. Two days later, I'll struggle with the resolution anyway and I will realize that keeping it is completely utopian."
2. He Loves Being Out in Nature
Just because Andreas has worked in the entertainment industry for more than 25 years doesn't mean that he needs to be surrounded by cameras and flashing lights to have a good time. He is actually someone who really enjoys the simple things and that includes spending time outdoors. He has lots of appreciation for nature and he loves getting out and enjoying the fresh air.
3. He's Passionate About Human Rights
It's not easy always easy to be vocal about the things you believe in, but Andreas doesn't seem to have any problem with speaking his mind about issues that are important to him. He has consistently used his platform to speak out about things such as fighting racism.
4. He Was a Soccer Player
Long before Andreas even considered getting into acting, he was completely focused on sports. He grew up playing soccer and his goal was to one day compete at the professional level. However, he eventually decided to give up on that dream after suffering a serious injury. While it was probably difficult at the time, things have worked out quite nicely for Andreas.
5. He Was in the Military
Andreas has had a wide variety of experiences in his life, and being in the military was one of them. He served with the Bundeswehr and it was actually during this time that he developed an interest in acting and started appearing in plays. Once he was bitten by the acting bug, there was no turning back.
6. He's Narrated Audiobooks
Andreas has spent the vast majority of his career as a performer doing on-screen work. However, over the last decade or so he has also gotten involved with voice acting. He has narrated quite a few audiobooks including Lost in Fuseta and Jim Knopf und Lukas der Lokomotivführer (Jim Button and Luke the Engine Driver).
7. He's A Family Man
Not only has Andreas had lots of success in his career, but things have also gone well for him in his personal life. He has been in a relationship with actress Jasmin Tabatabai for several years and the two have plans to get married. They share two children together and Andreas is also a stepfather to Jasmin's children from a previous relationship.
8. He Likes His Privacy
Even with all of the time Andreas has spent in the entertainment industry, there isn't a lot of personal information about him floating around. That's because he has made it a point to keep the focus on his career and he has been very selective about what he's shared with the public.
9. He Has More Than 80 Acting Credits
Being a professional actor can come with lots of inconsistency. Despite that, Andreas has managed to build a solid resume. According to his page on IMDB, he currently has 85 on-screen credits, and this includes two projects that have not yet been released. If he continues at the pace he's been going, he can easily reach 100 credits.
10. He's a Formally Trained Actor
Once Andreas decided that acting was what he wanted to do, he knew that he needed to put a lot of work in in order to be competitive. He attended drama school in Germany during the 1990s and also spent four years at the Schauspielhaus Bochum drama theater.