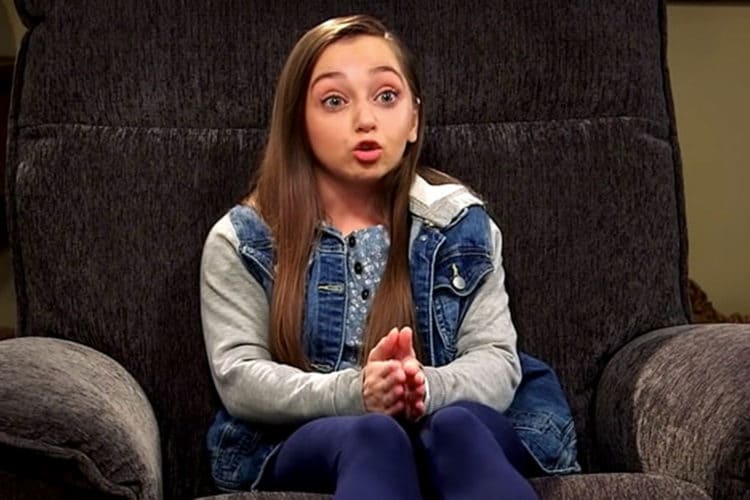 Can you imagine what it would be like to be the size of an eight-year-old for your entire life? For 22-year-old Shauna Rae, that is her reality. Despite being very far removed from being 8, Shauna stands less than four feet tall. Her size and overall youthful appearance have made life as an adult very difficult for her. She gets peculiar looks everywhere she goes, and people never believe that she's really 22. Recently, she decided to open up and share her story, and she will be the star of an upcoming reality TV series on TLC called I Am Shauna Rae. In the series, viewers will get a chance to see some of the things that Shauna deals with. Most importantly, though, they will see that she is truly just a 'normal' 22-year-old woman. Keep reading to learn 10 things you didn't know about Shauna Rae.
1. She's a Cancer Survivor
When people find out about Shauna Rae, one of the first questions they have is what condition she has. Although many may assume that she has dwarfism, that isn't the case at all. Shauna was actually diagnosed with brain cancer when she was a baby and the treatments stunted her growth. In an interview with the New York Post, Shauna said, "My pituitary gland was rendered almost dormant because of the chemotherapy. The doctor told me I was done growing. My bones were fused, and my height is 3 feet and 10 inches".
2. She Has An Account on Cameo
Even though Shauna Rae is still very early on in her reality TV career, she already understands the importance of connecting with her audience. She has set up an account on Cameo where she records and sells personalized video messages. She currently charges $25.
3. She Has A Very Supportive Family
Due to her height, things aren't always easy for Shauna Rae. Fortunately, however, she has a very strong support system thanks to her family. Her parents have been there to support her through everything she's been through, and she also has close relationships with her sisters.
4. She Has To Bring A Chair Into the Bathroom with Her
Things in most houses are not made to comfortably accommodate a person who is 3'10". As a result, Shauna Rae has to find ways to navigate different spaces, including the bathroom. In order to be able to see herself in the mirror, Shauna has to bring a chair in the bathroom so that she can stand on it.
5. She Isn't Afraid To Try New Things
The world can be a scary place, especially for someone who is much smaller than most people. However, Shauna has never been the type to let her size hold her back from doing things. Instead, she actually enjoys stepping outside of her comfort zone and trying different things.
6. She Is A Pittsburgh Native
Even though Shauna is doing a show about her life, there is a surprisingly small amount of information about her on the internet. In fact, there isn't even a mention of her last name in any of the details involving the show. From what we've learned, however, Shauna is originally from the Pittsburgh area although she now lives in a nearby suburb.
7. She Doesn't Have A Large Social Media Following
One of the perks of being a reality TV star is the fact that it also comes with a significant social media following. But Shauna Rae hasn't reached that part of her journey just yet. At the moment, Shauna has just over 4,200 followers on Instagram. That number will probably grow once the show airs and gains traction.
8. She's Tried Online Dating
Dating is something that lots of people in their 20s look forward to doing, but it hasn't been easy for Shauna Rae. She's even attempted online dating but has shared that she doesn't attract the right kind of people and many want to simply fetishize her because of her size.
9. She Hopes to Inspire Others
Now that Shauna Rae is in the spotlight, she hopes to use her time wisely. According to Cheat Sheet, Shauna said, "I want to reach out to people with other forms of dwarfism or other handicaps who don't feel like they have anyone in their corner. I really want it to be a positive, body-empowering, female empowerment kind of thing because that's what I'm all about. I'm in this small body and I'm a woman and I have to be treated like a woman and I want mutual respect for everyone no matter what their differences are".
10. She Doesn't Have Any Previous TV Experience
We weren't able to find any information on how Shauna Rae was able to snag her own show. Unlike other TLC stars, it doesn't appear that she was discovered from posting on social media. What we do know, however, is that it doesn't look like she's been on any other TV shows in the past.Pittsburgh
Tell us what's wrong with this post? How could we improve it? :)
Let us improve this post!