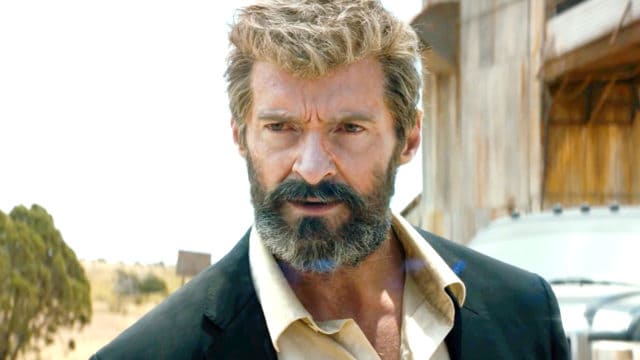 Just about everyone has a friend or family member who has had to deal with cancer. Although it comes in many forms, cancer is a disease which must be taken very seriously and treated appropriately. It can often take lives and devastate families even when it does not. Cancer survivors who share their stories can become beacons of hope for those struggling with the disease.
For this reason, celebrities who have fought and beaten cancer have the special ability to inspire people around the world. With their platform, their stories can reach thousands of people. Below, you can find a list of celebrities who have had their own personal battles with cancer and survived. Each story has its own unique message, although the importance of regular medical examinations is just about universal. Many of these celebrities are also currently fighting for improved access to medical treatment and raising funds for cancer research.
Here are 20 of the most famous individuals that have survived cancer:
20. Erin Andrews
Erin Andrews has been in the spotlight for many years and for many reasons. She is best known as the incredibly talented Fox Sports reporter. It came out recently that in addition to being a charismatic presence on screen, Andrews is a courageous fighter. She was diagnosed with cervical cancer, but kept it a secret. Only after having two surgeries and being declared cancer-free did she announce her disease
19. Michael C. Hall
Michael C. Hall is one of the most beloved television actors in recent history. His work on Dexter made him a massive star. However, fans were kept in the dark about Hall's battle with Hodgkin's lymphoma. Much like Erin Andrews, Hall chose not to publicize his disease. He only announced that he had cancer in 2010, when it was already in remission. He did state that after making the announcement, he received an incredible outpouring of support from fans.
18. Andy Cohen
Andy Cohen is one of the most charismatic television personalities working today. He hosts his own show and is a producer of The Real Housewives. His personal strength has been well-documented, as he was the first openly gay host of a late-night show. Another way he has shown fans his bravery was by getting checked for cancer at the behest of Kelly Ripa. After spotting a black mark on Cohen's lip, Ripa insisted that he get it checked. It turned out to be melanoma, which was safely removed.
17. Rod Stewart
Rod Stewart's battle with cancer was one of the most terrifying of any on this list. The iconic singer was told that he had a tumor on his thyroid after it was found on a CAT scan. For a singer to find a tumor on his throat must have been devastating news. However, Stewart had faith in his surgeon, and is now cancer-free. Stewart has not forgotten about his battle with cancer. Today, he helps with the City of Hope Foundation, an organization actively looking for a cure for cancer.
16. Kylie Minogue
Kylie Minogue is an iconic actress and singer who holds the distinction of being the highest-selling Australian music artist ever. However, just because she was blessed with incredible talent does not mean her life has been easy. In 2005, she was diagnosed with breast cancer. Following the advice of her doctor, Minogue underwent both surgery and chemo. After only 8 months, she was declared cancer-free.
15. Tom Green
Tom Green rose to fame with his unique comedic talents which were prominently displayed on MTV's The Tom Green Show. Interestingly, Green used his show to highlight his own struggles with testicular cancer. MTV aired a special titled "The Tom Green Cancer Special" in 2000 which examined his journey dealing with the disease. His was a quick battle, as it only took 3 months from diagnosis to recovery.
14. Mandy Patinkin
Anyone who has lost a family member to cancer can understand the fear that would be instilled by being diagnosed with the disease. Unfortunately, the gifted actor and singer Mandy Patinkin had to endure this very experience. At 51 years of age, the same age his father was when he died of cancer, Patinkin was diagnosed with prostate cancer. He has stated that he felt overwhelmed and lightheaded when he received the news. Thankfully, he was able to make a full recovery after undergoing a radial prostatectomy.
13. Robert De Niro
The legendary Robert De Niro has undoubtedly had many powerful life experiences. From winning Oscars to having 6 children, De Niro's life has been filled with incredibly powerful moments. Being diagnosed with prostate cancer at the age of 60 was surely one of the most wrenching. According to his publicist, De Niro's cancer was caught early thanks to his regular checkup schedule. He has since made a full recovery. He is a perfect example of why going to the doctor regularly is a good idea.
12. Sheryl Crow
A 9-time Grammy winner, Sheryl Crow has sold tens of millions of albums around the world. In addition to conquering the music industry, she was also able to overcome her personal battle with cancer. Crow was diagnosed with breast cancer and was also told that she had a brain tumor. After treating the breast cancer, she helped open up an imaging center. Her brain tumor is benign, but she gets it scanned every 6 months to ensure she is safe and healthy.
11. Ben Stiller
Ben Stiller is a widely beloved comedic actor whose films like Zoolander and Dodgeball are treasured by people around the world. In 2016, he revealed that he had overcome cancer a few years earlier. In 2014, Stiller was diagnosed with prostate cancer. He was declared cancer-free the same year after a successful surgery. He says that deciding to get tested saved his life, and he is extremely grateful that his treatment was relatively easy.
10. Wanda Sykes
Wanda Sykes is one of the most hilarious and vibrant comedians working today. Her story is particularly inspiring, as she had the courage to take action against her cancer before it developed into something worse. In 2011, she was diagnosed with what is known as "stage zero breast cancer." Not wanting to risk her health, she opted for a preventative double mastectomy. She is a perfect example of taking your health into your own hands
9. Mr. T
When it comes to cancer, there's no such thing as "toughing it out." Mr. T is a perfect example of this, as the famous tough-guy actor handled his own experience with cancer in a very logical, thoughtful way. While taking out an earring, Mr. T found a lump. He decided to go get it checked, and it turned out to be T-Cell Lymphoma. Although he had to fight cancer several times, he is now free of the disease. He even jokes about having "personalized" cancer.
8. Mark Ruffalo
Not even the Avengers are safe from cancer, as the Hulk — Mark Ruffalo — was diagnosed with cancer. His is a very interesting case, as he reportedly had a dream that he had a brain tumor. After getting checked, it turned out that his dream was true. He had the tumor removed surgically and is now cancer-free. He has stated that this experience changed his perspective on life and helped him be more appreciative that he is able to do what he loves for a living.
7. Sharon Osbourne
Sharon Osbourne is famous for her work as a television host/judge and for her relationship with Ozzy Osbourne. However, her battle with colon cancer was also widely publicized. Her experience with cancer is an inspiring one, as she suffered a great deal but had the courage to pursue proper treatment. After losing about a foot of her colon to colon cancer, Osbourne found out that she carried a gene linked to breast cancer. Not wanting to wait to see if the disease emerged, she chose to have a preventative double mastectomy.
6. Olivia Newton-John
Whether through singing, acting, or putting the two together, Olivia Newton-John is seemingly irresistible to fans. Today, she is earning the respect of people around the world for a different reason: cancer research. In 1996, she was diagnosed with breast cancer. Only a few months ago, she reportedly had a relapse. However, her story is one of triumph and hope, as she has been campaigning for cancer research since the 90s. Today, she is promoting "We Go Together," a campaign to raise funds for the Olivia Newton-John Cancer Wellness & Research Center.
5. Ian McKellen
Ian McKellen has portrayed some of the most famous and iconic characters in the history of film such as Gandalf and Magneto. For this reason, many fans were concerned to hear that he was diagnosed with prostate cancer. Around 2005, McKellen was diagnosed with the disease. Luckily, his particular cancer is slow-growing, so he has not needed treatment. As any wise person would do, he has regular checkups to make sure he is still healthy.
4. Kathy Bates
The indomitable Kathy Bates has done many incredible things throughout her life. She has won many high profile awards, such as a Tony, Academy Award, Golden Globe, and two Emmy Awards. Perhaps her most impressive achievement, however, has been overcoming both ovarian and breast cancer. According to Bates, cancer is prolific in her family. She finished treatment for ovarian cancer in 2003, but was diagnosed with breast cancer in 2012. She had a double mastectomy to overcome this second disease.
3. Lance Armstrong
Today, Lance Armstrong is a controversial figure. However, for many years he was a beacon of hope for people struggling with cancer. He was diagnosed with testicular cancer, but the cancer had spread to his abdomen, brain, and lungs. After undergoing chemo, he was declared cancer-free in the late 1990s. He went on to start one of the most powerful and enduring campaigns for cancer awareness and support, Livestrong.
2. Hugh Jackman
Hugh Jackman is one of the biggest stars in Hollywood today, largely thanks to his performances as Wolverine in the X-Men franchise. Much like his character, Jackman has been able to heal from serious ailments. Most notably, he has successfully overcome skin cancer. Jackman has had several procedures to deal with skin cancer thus far, and expects to have more in the future. He has since become one of the most outspoken proponents of sunscreen, urging people to protect themselves to prevent the disease.
1. Christina Applegate
Christina Applegate earned many fans with her work on Married… with Kids and Anchorman: The Legend of Ron Burgundy. However, her triumph over breast cancer is one of the main reasons why she is so widely beloved today. At the age of 36, Applegate was diagnosed with breast cancer. She was able to catch the disease early, as she made sure to have regular mammograms. She overcame the disease after having a double mastectomy. She has since become a vocal leader in the movement towards more accessible healthcare. Most notably, this included founding Right Action for Women, an organization which provides free MRI scans for women.
Final Thoughts
Celebrities are not immune to cancer. They have no special immunity to the disease. What they do have, however, is a platform to share their stories with people around the world. This is a powerful tool for spreading messages of hope and urging people to get checked to catch the disease early.
Many of the celebrities on this list suffered a great deal because of cancer. However, their stories of triumph should serve as inspiration for those who are fighting the disease today. With the right treatment and spirit, people with cancer can greatly improve their odds of surviving. Perhaps even more important are those celebrities fighting for future generations. Individuals like Olivia Newton-John, Rod Stewart, and Christina Applegate are all fighting for better treatment and an eventual cure.
At the end of the day, the message that is delivered by these celebrities is one of unity. Sharing one's story is a great way to show others that they are not alone in their struggle. With courageous artists like these fighting for hope and better treatment, hopefully cancer will no longer be such a devastating diagnosis in the future.
Save