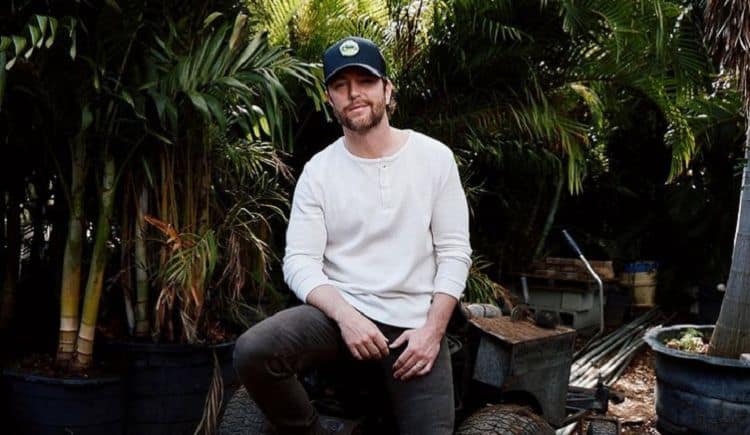 The road to success usually isn't an easy one, but when it came to pursuing his career as an artist, Chris Lane was willing to put in all of the necessary work. Now, after being in the industry for nearly a decade, it's clear that Chris Lane's work has paid off. He has released three albums which have resulted in a handful of platinum singles. Along the way, he has become one of the most well-known and respected performers in country music. Even though it's been a few years since Chris released his last album, there are a lot of people who excited to see what he does with his next project. Continue reading to learn 10 things you didn't know about Chris Lane.
1. He Has A Twin Brother
Nashville may be his home now, but Chris was born and raised in North Carolina with his identical twin brother, Cory, who is a drummer. While it would be easy for the twins to get competitive since they both work in the same industry, they have been nothing but supportive of each other.
2. He Auditioned For American Idol
During the early 2000s, competing on American Idol was considered one of the best ways to try to break into the music business. Chris and his brother auditioned for the show during season seven, however, neither one of them made it to the Hollywood round. Fortunately, they didn't allow the rejection to discourage them.
3. He Was A College Athlete
Sports have always been a very big part of Chris' life. He had a successful high school sports career as a member of the baseball and football teams. He went on to play baseball at the University of North Carolina at Charlotte and had hopes of making it to the major league. Sadly, an injury ended his baseball career.
4. His Faith Is Very Important To Him
Chris was raised in a Christian household and as he grew up he continued to maintain his belief in the faith. He continues to have a strong relationship with God and his faith has played an important role in his life both personally and professionally.
5. He's A Dog Person
All of the dog lovers out there can give a round of applause and welcome Chris to #teamdog. Not only does he love dogs, but he has two fur babies of his own who have been featured in several posts on his Instagram profile. Chris is even a brand ambassador for a flea/tick medication called Serestous.
6. He Was In A Band
The world now knows Chris as a solo artist, but he wasn't always performing on his own. Early in his career, he was the frontman of a band called The Chris Lane Band. The groups album, Let's Ride, made earned a spot on the Billboard Top Country Albums chart.
7. He Used To Work In Landscaping
Music has always been Chris' passion, but like lots of other creators, he's had to work various odd jobs in order to make ends meet. One of those jobs was working as a landscaper for his father's company. Sure, it wasn't the most glamorous job, but it gave him something to do before his career took off.
8. He's Opened For Some Of The Biggest Names In Country Music
Everybody has to start somewhere, and in the music industry that somewhere usually means opening for more well-known artists. Early in his career, Chris got the opportunity to open for some of country's most highly respected artists including Brantley Gilbert and Florida Georgia Line.
9. He Likes To Play Golf
Chris' days as a competitive athlete are a thing of the past, but that hasn't stopped him from staying close to sports. When he has time off from work, he loves to get out and play golf. His wife even gets out on the green with him and hits a couple of balls. Chris also likes to play basketball for fun.
10. He Didn't Intend For "Big, Big Plans" To Become a Big Hit
Chris' 2019 single "Big, Big Plans" is one of his most successful songs. Ironically, however, he didn't plan for it to be that way. During an interview with Songwriter Universe, Chris talked about his experience writing the song: "Writing this song, honestly, started like any normal song. We didn't finish the song the first day we sat down to write, and we didn't even finish it the second day…At the time we wrote it, I had no idea it would make its way to radio and become a number one. In fact, I only planned on playing it for Lauren."