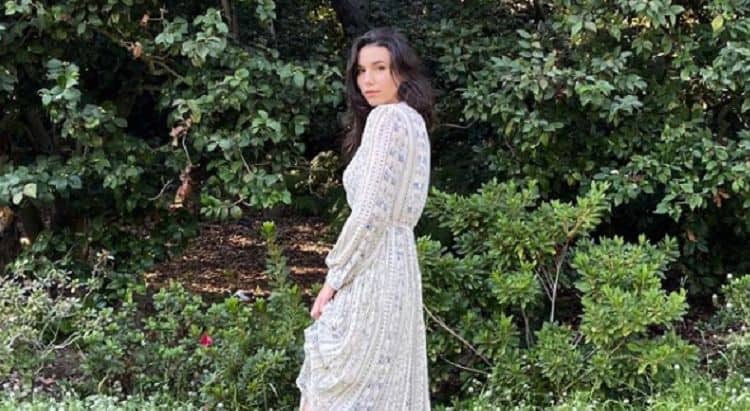 Grace Fulton is still in her early 20s, but she's already made a big impression on the entertainment industry. Although a lot of her career has been spent playing guest or minor recurring roles, that's all changed. Now, she's one step closer to solidifying herself as a true star. She got her first major opportunity when she was cast as Mary Bromfield in the 2019 movie Shazam! News has recently revealed that she will be reprising the role for the sequel, Shazam! Fury of the Gods, which is set to be released in 2023. With these two major titles on her resume, Grace should have no problem getting opportunities to do other big projects in the future. Here are 10 things you didn't know about Grace Fulton.
1. She Isn't The Only Actor In The Family
Grace's brother, Soren, is also a professional actor. He has been in several well-known shows including Frasier and Private Practice. However, he hasn't made an on-screen appearance since 2014. Grace is also the niece of the late actress Joan Shawlee who had a successful career from the 1940s through the 1980s. At the time of her death in 1987, Joan had more than 100 acting credits to her name.
2. She Started Acting As A Child
Many people don't realize that Grace was very young when she started her acting career. She made her first on-screen appearance in 2001 which means she would've been about five years old at the time. Even though growing up in the industry can be very difficult, Grace managed to avoid the dreaded child star curse.
3. She's A Producer
Acting has been the main focus of Grace's career, but she's also done a little bit of work behind the scenes. She earned her first producer's credit in 2017 with a short film called Elliott's To Do List. It wouldn't be too surprising if she decided to do more work on the other side of the camera.
4. She's A Ballerina
Acting may be what made Grace famous, but dancing has also played a very big role in her life. She started dancing at a very early age and she even underwent training at the Royal Ballet School and the Royal Academy of Dramatic Art (RADA), both in London. While at RADA, she also studied acting. Acting is her main focus now, but Grace still enjoys dancing for fun.
5. She Likes Her Privacy
Even after spending most of her life in the entertainment industry, Grace has never gotten caught up with doing everything in front of the spotlight. Instead, she has been quite the opposite. She hasn't shared too much information about her personal life and she seems to prefer being low-key.
6. She Has A Clothing Business
Grace loves fashion, and she's managed to turn her love for style into a business opportunity. She is the co-owner of an online clothing store called Notre Arrière-Cour. All of the items sold through the store are handpicked. At the moment, the business operates solely on Instagram.
7. She's Engaged
The last few years have been huge for Grace in more ways than one. Not only have things really started to take off with her career, but things in her love life are going well, too. In May 2021, Grace revealed that she and her longtime boyfriend, Branden Currey, had gotten engaged.
8. She Loves Taking Pictures
There are lots of people who can take pictures, but all of them have a great eye like Grace Fulton. Photography is one of Grace's favorite hobbies and she loves capturing beautiful moments. Even though digital cameras have become the standard, she also enjoys shooting on film.
9. She Enjoys Being Outdoors
After spending so much time in the entertainment industry, lots of people probably think that flashing lights and red carpets are the only things that get Grace excited. However, that couldn't be any further from the truth. Grace has always appreciated the simple things in life, and being outside is one of them. She loves to spend time out in nature doing things like hiking, skiing, and hanging out by the water.
10. She Likes To Travel
The world is such a big and beautiful place. While it's not possible to see all of it, Grace wants to see as much of it as she can. She enjoys getting the chance to visit new places and learn about different cultures. Some of the countries she's been to include France and England. Grace has also done a lot of traveling around the United States. Of course, traveling also pairs well with Grace's love for taking pictures.