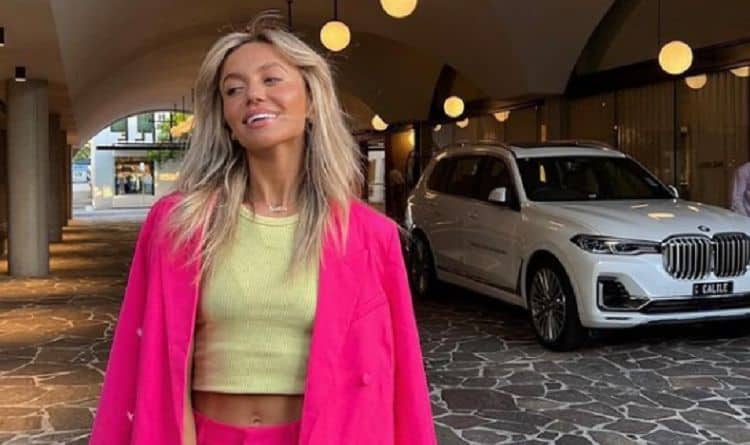 Reality TV has become increasingly popular in the United States over the last 20 years, and that popularity has spread to other parts of the world. Now, it seems like just about anything has the potential to be turned into a reality TV series. One of the latest reality shows to hit Netflix centers around a group of locals from an Australian town called Byron Bay. Aptly named Byron Baes, the show is already getting lots of attention. Saskia Wotton is among the show's cast members and her time on the screen could result in her becoming a bonafide reality TV star. After all, she seems to have all of the qualities that she needs to become a fan favorite. Keep reading to learn 10 things you didn't know about Saskia Wotton.
1. Byron Baes Appears To Be Her Only TV Experience
Since Saskia is still very new to the spotlight, there isn't a lot of information floating around about her. From what we can tell, however, she doesn't have any prior experience in the entertainment industry. It'll be interesting to see if she decides to take advantage of more TV opportunities should they come her way.
2. She Loves to Travel
Saskia is an adventurous person who is all about living life to the fullest. She has been fortunate to lead a lifestyle that has allowed her to travel to beautiful places all over the world. Some of the countries she's visited include the United States and Indonesia. No matter where she goes, though, Australia will always be home.
3. She Loves Fashion
If there's one thing Saskia is always going to do – it's look her best. She has a great sense of style and fashion is one of her favorite ways to share her personality with the world. She loves wearing bright colors and she isn't afraid to experiment with her look. No matter the occasion, Saskia always knows how to put together the perfect outfit.
4. She's In A Relationship
As Saskia's popularity starts to grow, there will probably be lots of people who want to slide in her DMs and shoot their shot. Those people should know, however, that Saskia is already spoken for. She is in a relationship with a man named Dave Frim and he is also a cast member on Byron Baes. We don't know how long the couple has been together but they seem to be doing well.
5. She Likes to Take Pictures
Saskia doesn't just shine when she's in front of the camera, she's also a star when she's on the other side. Her Instagram profile makes it clear that she really enjoys taking pictures. Photography isn't just something she loves, though, it's also something she's good at.
6. She Studied Design
Saskia isn't just another pretty face. She also has the brains to go along with it. According to her LinkedIn profile, Saskia attended the Whitehouse Institute of Design in Australia where she earned a bachelor's degree in design. That said, it's unclear if she's ever worked in the design field.
7. She Worked in Sales
Saskia hasn't been sitting around for the last few years just waiting for a reality TV opportunity to come knocking. She is a career woman who has worked hard to establish herself. Saskia's LinkedIn profile shows that she worked as a sales director for a little more than three years. She is currently a director for a company called Muma although it's unclear what industry this company is in.
8. She's A Foodie
There are plenty of people who eat strictly because it provides sustenance, but there are also lots of people who love getting the chance to taste new dishes. Saskia is part of the latter group. She loves trying different foods and she often shares photos of her meals on Instagram. Even though we know she loves food, we weren't able to find any information on whether she likes to cook.
9. She Loves Dogs
Humans and dogs have had close relationships for centuries. Anyone who has ever had a dog knows that there's something truly priceless about that bond. Saskia's Instagram profile makes it clear that she's a dog person, but it's unclear if she has a pup of her own.
10. She Likes to Stay Active
Saskia is the kind of person who loves to keep herself in great shape so she can be beach-ready all year long. Even if she doesn't make it to the gym every day, she likes to find time to be active. That includes doing things like going surfing and going for walks to explore her surroundings.