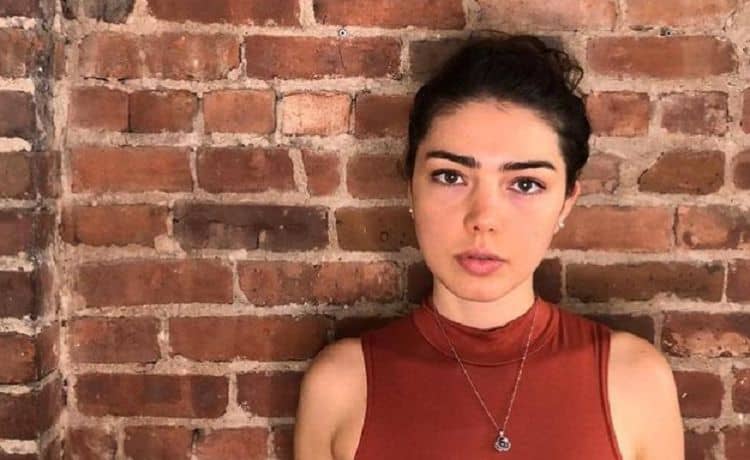 Katya Martin might not be a household name just yet, but that probably won't be the case for much younger. Since making her first on-screen appearance nearly a decade ago, she has continued to work her way towards bigger and better opportunities. No matter what kind of project she's a part of, Katya is the kind of actress that always wants to put on a memorable show. From the big screen to the small screen, she knows how to light up every camera she gets in front of. Katya hasn't made any on-screen appearance yet in 2021, but she does have some projects in the works that are going to carry her into the next couple of years. Continue reading to learn 10 things you didn't know about Katya Martin.
1. She Was Raised In Spain
The best of both worlds would be the perfect phrase to describe Katya's upbringing. Although she was raised primarily in Spain, she moved to the United States when she was a teenager. Once she got to high school, she began to develop an interest in acting and it quickly became clear that she was very talented.
2. She Has Behind-The-Scenes Experience
Acting is the thing that most people know Katya for, but she's equally as interested in telling stories from the other side of the camera. She has experience as a writer, director, and producer. She has worked on a wide variety of projects and she's going to be adding even more to her resume in the coming years.
3. She Went To NYU
Some people may be surprised to know that Katya chose not to study acting when she was in college. Instead, when she attended New York University she decided to major in media, culture, and communication. She graduated with a bachelor's degree in 2016. It's unclear if she's had any formal acting training.
4. She Loves Taking Pictures
Thanks to smartphones, the average person has regular access to a high-quality camera. However, just having a camera doesn't guarantee good pictures. Katya, however, is a natural when it comes to taking beautiful photos. She enjoys photography and it's another one of her favorite ways to express her creativity.
5. She Is All About Family
Katya is the kind of person who likes to keep her personal and professional lives fairly separate, so she hasn't shared too much about her life outside of acting. One thing we do know, however, is that she is a family-oriented person. She loves spending time with her loved ones whenever she can and she appears to have an especially close relationship with her brother.
6. She Has More Than 30 Acting Credits
Finding consistent work in the entertainment industry can feel nearly impossible, but Katya has been fortunate to find a steady stream of opportunities since starting her career. Katya's IMDB page shows that she has 34 acting credits which include the handful of projects that haven't been released yet. As she continues in her career, there's no doubt that her number of credits is going to increase tremendously.
7. She Speaks Three Languages
As someone who has lived in Spain and the United States, it's not too surprising that Katya can speak both languages. Some people may be surprised to know that she also speaks a third language. Katya's LinkedIn profile shows that she speaks English, French, and Spanish. It's unclear if she's fluent in French.
8. She Has Worked In Event Planning
Even though Katya has found a good level of consistency so far, being an actor still comes with lots of highs and lows. As a result, she has had to work 'regular' jobs throughout the years. From 2013 to 2014, she worked as an event planning assistant/intern for The David Lynch Foundation. She also currently works for Duolingo.
9. She Loves To Do Yoga
Katya's schedule can get pretty hectic at times, but she still likes to make sure she's doing the things she enjoys. One of those things is exercise. During an interview with The Native Society, Katya shared that she likes to do yoga every morning. In addition to being great for her body, yoga is also a good way for Katya to center herself mentally.
10. She Likes To Travel
Not only has Katya lived in two countries, but she's also gotten the chance to travel to lots of other places. She enjoys having new experiences and learning about new cultures. Plus, lots of creative people find that traveling can be a great source of inspiration. Some of the countries she's been to are France, Italy, and Berlin.
Tell us what's wrong with this post? How could we improve it? :)
Let us improve this post!