James Corden and his wife Julia Carey are one of Hollywood's most enduring celebrity couples. Throughout their years together, they have gracefully avoided scandals, stunned at numerous red carpets, and even shared in the joy of attending the royal wedding. She's obviously been a significant part of Corden's life and was unsurprisingly at the center of his decision to depart his long-running late-night show, Late Late with James Corden, after an impressive 8-year run. Corden, in his farewell speech, openly expressed the desire to prioritize quality time with his wife and children.
Although she prefers not to share too much of the spotlight with her husband, Corden has often highlighted that she is the driving force behind his remarkable achievements. Their love story, reminiscent of the heartwarming premises of beloved romantic comedies, exemplifies their inseparable bond. Corden frequently delights in sharing anecdotes about his beloved wife, providing us with a glimpse into Julia Carey's private life. Here's what we've discovered about Julia Carey.
1. She Met James Corden Through A Mutual Friend, Dominic Cooper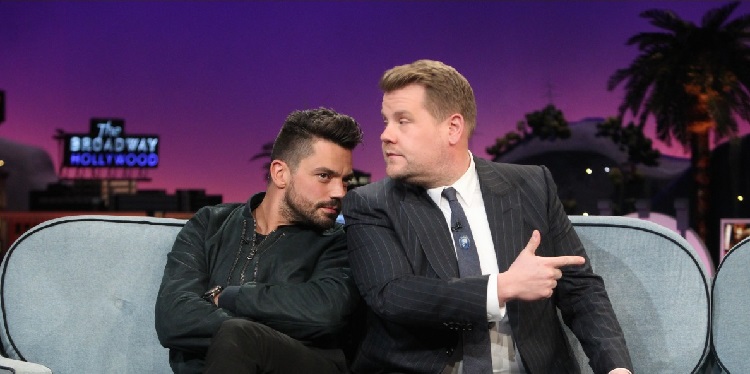 Corden's best friend and former roommate, Dominic Cooper, connected Corden to Julia Carey in 2009. Cooper knew about a non-profit event that Carey was organizing for the Save the Children campaign and convinced Corden to attend. Cooper introduced the pair at the event, and they were instantly attracted to each other.
Recounting their first meeting in a 2018 interview with PEOPLE, Corden said, "I said, 'Hi, Jules. You might be the most beautiful woman in the world, " he explained. "She said, 'Well, thank you very much. That sounds like something you say a lot.' And I said, 'I've never said it before in my life.' That was it. That was it, really. I was in. And by an absolute miracle, so was she."
2. Julia Carey Planned The Rest of Her Life With Corden The First Day They Met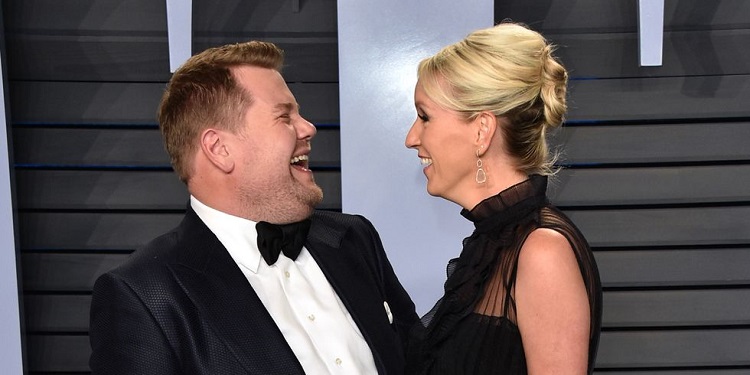 Instantly smitten by each other, Carey and Corden spent the rest of their first day together, jokingly making plans about their future as a couple. Recounting their first meeting in an episode of his eponymous show, Corden shared, "I was like, 'How many children are we going to have? Are we going to have a dog?' Joking around." Carey was all in, and as Corden further revealed, they ended the night having "a little sort of smooch in the back of a cab."
3. Julia Carey Never Went On Dates With Corden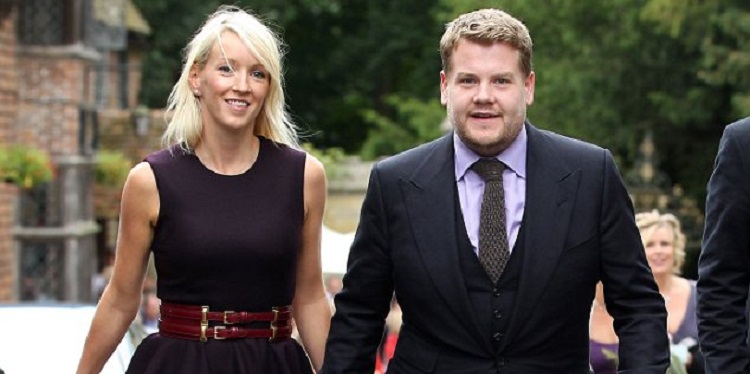 While getting to know each other still on their first meeting, both Carey and Corden realized that they were at a point in their lives when staying in was more valuable than spending time outside. This led Corden to make a smooth line that would lead to their next meeting. "I remember saying to her, 'Well, what about on Friday? We could do nothing together," Corden recalled to PEOPLE.
"You could come over, and we could just do nothing. And then maybe we could do nothing on the Saturday, and we could do nothing on the Sunday. And if our evenings are enough of nothing, then maybe this would become something.' And she said, 'That sounds like a fun idea." They followed through with their plan and never went on traditional dates.
4. Julia Carey and James Corden Got Married On September 15, 2012
After dating for a year, Carey and Corden got engaged in 2010. Two years later, they wedded at Babington House in Somerset, England. Their wedding was a star-studded event with several celebrities in attendance, including House of the Dragon star Matt Smith. Smith would reminisce about his drunken behavior at the wedding in 2018 during his appearance on Corden's show. "I fell in a fire[place] twice … and then your dad put me in a car and was, like, 'Come on, Matt, son, it's time," Smith recalled of the fun night.
5. She Is A Mother of Three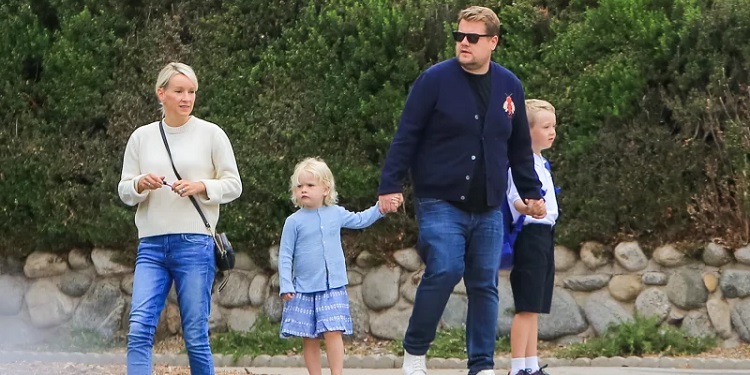 Julia Carey and James Corden began having kids a few months after their engagement. The couple welcomed their first son Max McCartney Kimberley Corden, in March 2011. The boy's middle name was given in honor of famed English musician Paul McCartney. They welcomed a daughter named Carey Corden in October 2014.
Carey was just 5 weeks old when the family relocated from London to Los Angeles so Corden could prepare for his show. Corden would later express appreciation to his wife for her support which he described as "a massive thing, an undertaking" during his appearance on the ITV show Lorraine. Their third child, daughter Charlotte Corey, was born in December 2017. Corden was preparing to host his show when his wife suddenly went into labor. On short notice, he asked Harry Styles to fill in for him while he headed to the hospital to be by Carey's side.
6. James Corden Thanked Her In His Tony Award Acceptance Speech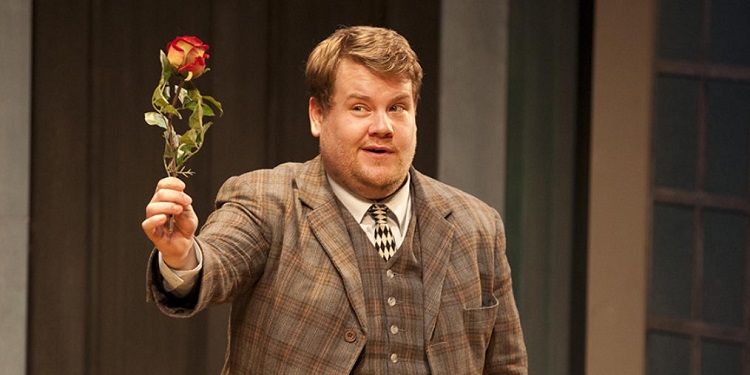 Corden won the 2012 Tony Award for Best Actor in a Play, his performance in One Man, Two Guvnors. Corden got emotional while giving his acceptance speech, where he credited Carey for her role in helping him prepare for his performance. "My girlfriend, Julia, gave birth to our son five days before we started rehearsals. She is my baby mama, and I can't wait to marry her," Corden lovingly said. "Seriously, I would not be holding this if it wasn't for her. She made me say 'us' instead of 'I' and 'we' instead of 'me,' and I love her. Thank you very much."
7. Julia Carey Was Formerly An Actress
Julia Carey began her career as an actress appearing in TV shows such as Wings and Enemy at the Door. However, she stepped behind the scenes shortly after and began producing shows. Per her IMDb, she has also acted in Within These Walls and Whodunnit?