Shereé Whitfield is a reality television personality, author, and entrepreneur. She is popularly known for appearing on the Bravo reality television show, The Real Housewives of Atlanta. She is also a fashion designer, gym enthusiast, and producer. Before appearing as a TV personality, she has been in the fashion line owning various brands.
She has a product line called, SHE. It is a popular fitness and lifestyle product especially meant for female fitness. Whitfield is a mother of three children, two daughters, and a son. With her fashion-forward style and entrepreneurial ventures, Sheree has made her mark in the fashion industry.
Shereé Whitfield's Early Life And Career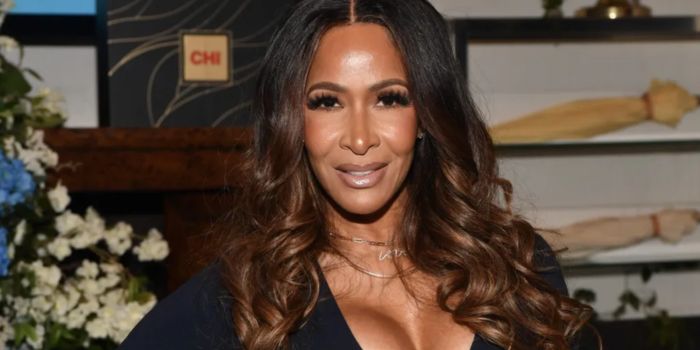 Shereé Whitfield was born on 2 January 1970. She was born in Shaker Heights, Ohio, United States. She is the daughter of Thelma Ferguson. Shereé Whitfield became a teen mom at the age of 15. She gave birth to her eldest daughter, Tierra Fuller. Initially, the reality star was ashamed of being a teenage mum. She initially introduced her daughter as a family friend on The Real Housewives of Atlanta. She is also currently a grandmother. Tierra has a daughter named Mecca Fuller.
She started out her career as a real estate agent. In 2003 she owned and operated Atlanta clothing boutique Bella Azul. However, the store closed in 2006. In 2007 she launched her own clothing line, She by Shereé. She made her appearance on the reality TV show The Real Housewives of Atlanta, in 2008.
Shereé Whitfield Is An Original Real Housewife Of Atlanta
Shereé Whitfield made her TV debut on the Bravo reality TV series The Real Housewives of Atlanta in 2008. She joined the cast as one of the original housewives. Sheree quickly became known for her fierce personality, impeccable style, and unforgettable catchphrases. One sassy catchphrase in particular that she was known for is "Who gon check me, boo?". Her wit, charm, and magnetic persona captured millions of loyal fans. When she first came on the show, she was in the middle of a divorce with former Atlanta Falcons player Bob Whitfield.
She left the show in 2012 after four seasons, stating that she was tired of the fighting and the cattiness and that she believed the show was no longer fit for her lifestyle. However, she returned in 2015 for season eight but eventually departed again in 2018 after the tenth season of the show. However, in 2022 when the season 14 trailer dropped she appeared to be part of the cast, she took to Twitter saying "Don't call it a comeback, call it a takeover,". Shereé reportedly earned over $500,000 per season during her time on the show.
Shereé Whitfield's Relationships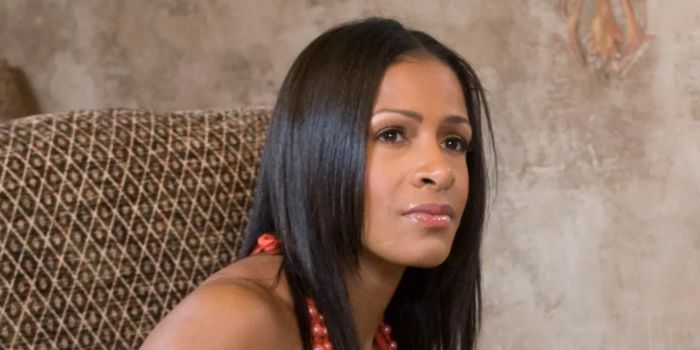 Whitfield was formerly married to Bob Whitfield. Bob played in the NFL as an offensive tackle. Shereé and Bob tied the knot in 2000. The former couple welcomed son Kairo and daughter Kaleigh in 1996 and 1999, respectively. After seven years of marriage, the couple divorced in 2007. When she first joined The Real Housewives of Atlanta during Season 1 in 2008, she had gone through divorce proceedings with Bob Whitfield.
Shereé Whitfield previously dated former basketball player Tyrone Gilliams. In 2011, Gilliams was arrested and sentenced to 10 years in prison for his involvement in a Ponzi scheme, also known as a kind of investment fraud. In February 2021, Gilliams was released from prison early during the pandemic after serving eight years. He was released on the grounds that he would follow a strict house arrest. Sheree and Tyrone officially called it quits in Season 14 of The Real Housewives of Atlanta. Their breakup played out on the show. More recently, Shereé dated Love & Marriage: Huntsville star Martell Holt. He has five children, four of whom he shares with ex-wife, Melody Holt.
Shereé Whitfield Is An Entrepreneur
Since 2008, Shereé Whitfield has dabbled in other acting projects like Scary Movie 5, Reckless, and The Joneses. Shereé is also an executive producer of the WE TV series, Selling it in the ATL. The series follows seven diverse female professionals who are changing the face of real estate in Atlanta. The show began airing in November 2015.
She also has a multi-million dollar estate project that she has been building for years. She bought the land in 2012 and built the house from the ground up. The 8,000-square-foot house is apparently worth about $1.2 million. Shereé also showcased her writing skills by penning a novel that delves into the lives of women in Atlanta. She published the book titled Wives, Fiancées, and Side-Chicks of Hotlanta on January 31, 2017.
What Has She Been Up To Recently?
In recent news, Shereé Whitfield got the whole family and some special friends together to celebrate her granddaughter in a gorgeous Sip & See. She praised her ex-husband Bob for his involvement at Sip & See. She hosted the Sip & See event to introduce the world to Mecca Joie Whitfield, who was born to Whitfield's son Kairo, and his girlfriend, Alina Baber.
Tell us what's wrong with this post? How could we improve it? :)
Let us improve this post!