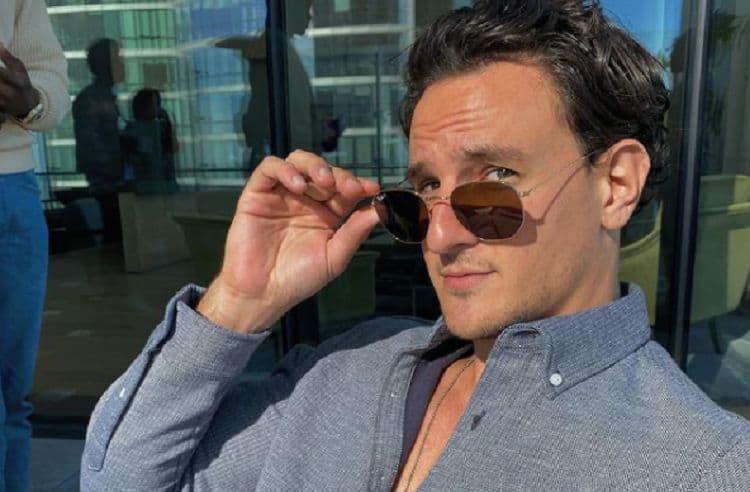 Cory Jeacoma might not be a household name, but his name is one that is making waves these days. He's starring in the all-new show, "4400," on the CW, which has fans excited to see what's going to come from the new show. He's an actor, a musician, a singer, and he's a songwriter, and he's apparently quite good at all things related to being an entertainer. If you're unfamiliar with him and his work, it's time to get to know him and what he brings to the table.
1. He is a New Yorker
Cory Jeacoma is a New Yorker at heart. He was born in Long Island. He didn't grow up in New York, but he did eventually make his way back to the state after finding himself spending a lot of time elsewhere. New York is where he did most of his work for some time.
2. He Left New York for Florida
When he was a child, his family moved from New York to Florida. He grew up in Palm City, Florida. It's common for New Yorkers to eventually make their way down to the sunshine state from New York. The weather is better, the vibe is laid-back, and everything is always thriving.
3. He's a College Graduate
Following his childhood and high school graduation, college was the logical next step. Don't assume Jeacoma is an actor who went from high school to a struggling actor trying to pay the bills. He went to Pace University, and he graduated with his BFA in musical theater. He knew he wanted to be in the entertainment industry, and he figured a college degree and the knowledge he gained from learning from some of the best would only help.
4. He Was a Stand-In for Someone Very Famous
If you ask him what one of his coolest and most memorable life experiences is, he's going to list being the stand-in for Sting as one of the very coolest things he's done in life. He got to do this when he was cast in the B-cast for the Sinatra Centennial concert. He was there with the New York Philharmonic, and he was able to stand in for Sting.
5. He Toured the States
Following his very cool experience with Sting, he got to do some other cool things. One such thing was taking on a role in "Jersey Boys," which might not sound much different than any other theater actor in the world, but he got to tour the entire United States as part of this production. This is not something that everyone just gets to do, so it was an amazing time for him as an actor and as a person who wants to see the world.
6. He Has a Dog
He's got the cutest dog around, and her name is Jessie. Many people assume that his dog's name is derived from Jessie Mueller, the Tony-winning actress from Carole King (a production he was also in), and they could not be more incorrect. Despite having met Jessie and immediately adoring her, he named his dog after Jessie from "Toy Story," and would have called his sweet puppy "Woody," had she been a male dog.
7. He Has One Goal
As an actor, so many people have so many goals. They want to do this and they want to do that, and few of them think about the most important aspect of acting – having a job. Jeacoma is realistic and still dreams of his goals as an actor, and he's wise enough to have a great goal – to always be a working actor.
8. He Dealt with a Difficult Blow in 2019
Just before the New Year arrived and 2020 was on his doorstep, he was given a blow. He was unable to take on a project that was more than a little excited about because of a health issue. He did not know at the time that the issue was a polyp on his vocal cords. However, he was able to succeed despite the hardships and adversities he faced in that moment and in the year to come, and he's currently doing very well.
9. He's Thankful
One thing his hardships have taught him – every moment that did not go his way – is that you just have to find the good in everything. Even when things that are not good, you cannot face the hardships of life and not look for the goodness that finds its way into the in-between moments. He does that, and it's helped him get through the tough stuff.
10. He's on Instagram
He's active enough for his 6,500+ followers to keep coming back for more, but most of what the actor chooses to share his work-related. He's not big on sharing his personal life or opening up about the things that are going on behind closed doors. That's all right, though; we are not entitled to know anything he doesn't want to share with us.4400,
Tell us what's wrong with this post? How could we improve it? :)
Let us improve this post!