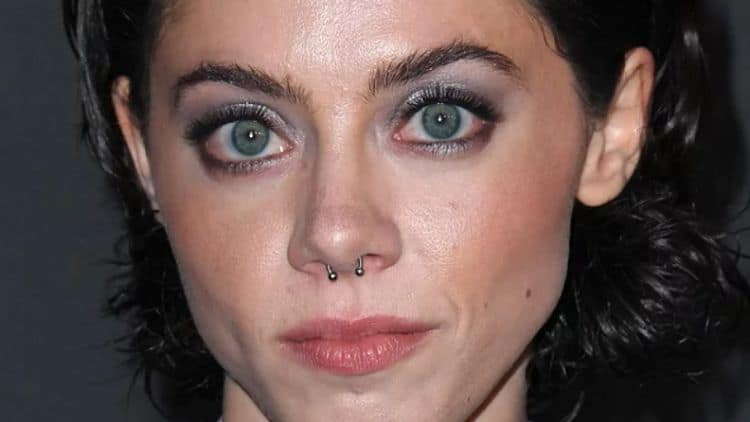 2021 is probably a year that Elizabeth Scopel will never forget. In a matter of weeks, she went from an unknown up and coming actress to a Netflix star. Elizabeth has been recieving a lot of attention for her role as Sarah Fier in the Fear Street trilogy, and lots of people are loving what they've seen from her so far. Although she didn't get as much screen time in the movies as some of the other cast members, her character was central to the story and she did a great job every time she was in front of the camera. She doesn't have any other projects in the works at the moment, but there's a good chance we'll be seeing a lot more of her in the years to come. Keep reading for 10 things you didn't know about Elizabeth Scopel.
1. She Studied At Vassar
We weren't able to find any information on where Elizabeth was born and raised, but we do know that she is currently based in New York City. She attended Vassar College where she graduated in 2014 with a bachelor's degree in drama. While in college, she also worked as a research assistant at the school.
2. She Was In Chicago Med
At this point in her career, Elizabeth only has a handful of on-screen credits, but she's already gotten the opportunity to be part of some successful projects. In 2019, she appeared in an episode of the popular medical drama Chicago Med. She was also in an episode of FBI: Most Wanted in 2020.
3. She's Very Private
Once some people get a taste of the spotlight, they can't help but try to be in it every chance they get. That doesn't seem to be Elizabeth's style, though. So far, she hasn't really revealed anything about her personal life. However, as she gets further in her career we will likely learn more about her.
4. She Isn't Afraid To Speak Her Mind
There are countless celebrities who shy away from taking a stance on certain issues because they're scared that it could negatively impact their career. Elizabeth, however, is more concerned with standing up for what she believes in than worrying about how people feel about it. She has used her social media presence to speak out against racism and other human rights issues.
5. She's An Olivia Coleman Fan
Elizabeth isn't just a talented actress, she's also a fan of other talented actresses. One of the people whose work she really admires is Olivia Coleman who is best-known for her role as Queen Elizabeth II in The Crown. In February of 2019, Elizabeth posted a photo of Coleman on Instagram with the caption, "THE BEST OF THE BEST".
6. She's An Animal Lover
Most people would agree that whether or not a person likes animals can usually tell you something about their personality. Through her Instagram activity, it's clear that Elizabeth really loves animals. All of the cat lovers out there will be happy to know that she appears to be a cat person.
7. Family Is Important To Her
We don't know much about Elizabeth's family, but it's obvious that they play a big role in her life. From what we can tell, she has at least one sister and they seem to have a close bond. Having a supportive family is always a good feeling, especially when you have such a demanding career.
8. She Has Theater Experience
Elizabeth may not have a very long on-screen resume just yet, but it appears that she also has some experience on stage. We weren't able to find a list of her theater credits, but a photo on her Instagram reveals that she has definitely been in at least one play. It'll be interesting to see if she continues to do theater or if she completely shifts her focus to movie and TV roles.
9. She's 28
Due to her role in the Fear Street trilogy, there are some people who may have thought that Elizabeth was in her late teens or early 20s. However, she is actually 28 years old according to several sources. This also lines up with the fact that she graduated from college in 2014.
10. She Might Also Have A 'Regular' Job
Acting may not be the only thing Elizabeth is focused on. According to her LinkedIn profile, Elizabeth has been working at a company called Capgemini for almost seven years. Although her profile says that she still works there, there's always a chance that she just hasn't updated her information. Either way, it's not that unusual for actors to work traditional jobs since acting can be inconsistent.