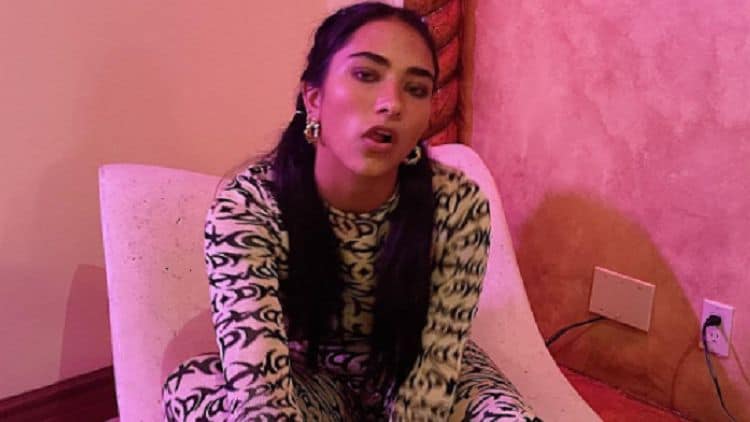 Navigating the world of social media fame can be a double-edged sword. While it comes with numerous perks, it also exposes one to intense scrutiny. TikTok sensation Sienna Mae Gomez is currently facing this harsh reality after allegations of sexual assault against her ex-boyfriend, another influencer, surfaced. Sienna has vehemently denied these claims, but the damage to her reputation may be difficult to repair. As she strives to clear her name and move forward, let's delve into 10 lesser-known facts about Sienna Mae Gomez.
1. TikTok Began as a Fun Hobby
When Sienna first dipped her toes into the TikTok realm, she was merely seeking a good time. Little did she know that her following would skyrocket to astronomical numbers. Despite the unexpected fame, Sienna cherishes her success and remains grateful to her supporters.
2. An Adventurous Spirit
Sienna's online presence doesn't hinder her love for the great outdoors. She's an adventurous soul who relishes exploring and staying active. Besides dancing, Sienna also enjoys working out.
3. Confidence is Cute: Sienna's Merchandise Line
Sienna's fans can express their admiration beyond social media by purchasing her branded merchandise under the name Confidence is Cute. This brand promotes not only style but also body positivity. Currently, her merchandise includes hoodies, t-shirts, hats, and sweatpants.
4. A True California Girl
Born and raised in Laguna Niguel, California, Sienna is a true California girl who loves spending time near the water. Be it the beach or the pool, you'll often find Sienna basking in the sun and enjoying the beautiful outdoors.
5. Connecting with Her Fans
Sienna appreciates the love and support from her fans and strives to reciprocate it as much as possible. She enjoys responding to their questions and comments, although the sheer volume of messages makes it impossible to reply to everyone.
6. Embracing Her Diverse Heritage
In a Q&A video on her YouTube channel, Sienna revealed her diverse ethnic background. Her father's side is of Mexican and Irish descent, while her mother's side is Russian Jewish. Sienna, who also speaks Spanish, takes great pride in her rich cultural heritage.
7. Overcoming Body Positivity Struggles
Sienna's confidence is one of her most notable traits, but it wasn't always this way. She has grappled with self-doubt and societal pressure to conform to certain beauty standards. Overcoming these struggles has made her a stronger person.
8. YouTube Success: Over 11 Million Views
While Sienna is primarily known for her TikTok presence, she has also found success on YouTube, where she posts a variety of content. With over 402,000 subscribers on YouTube, Sienna has amassed more than 11.3 million views.
9. A Lifelong Passion for Performing
Long before her social media stardom, Sienna has always been passionate about performing and entertaining others. Dancing holds a special place in her heart, and she hopes to continue pursuing entertainment-related endeavors. With many influencers finding success beyond the internet, it wouldn't be surprising if Sienna ventures into acting or other creative fields.
10. Family Ties
Sienna hails from a close-knit family, and maintaining these bonds is of utmost importance to her. Besides her strong relationship with her parents, she shares a great bond with her brother, Jacub, a photographer and filmmaker. The siblings have collaborated on numerous projects, and Jacub is also building a significant online following.
Tell us what's wrong with this post? How could we improve it? :)
Let us improve this post!