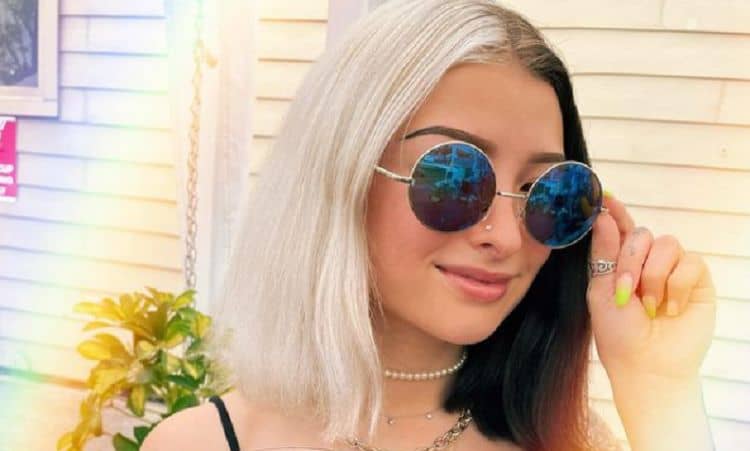 Before all the scandal and the accusations surfaced, the Netflix documentary "Cheer," was all the rage. The docuseries follows the likes of Coach Monica Aldama, the woman who led the Navarro College Bulldogs Cheer squad to 14 National Championship titles as well as 5 Grand National titles. She works her squad hard, and they are the best because of it. Unfortunately, the show made headlines with some serious accusations against some of the kids on the show, and things did not go well following that. However, Lexi Brumback is back in the press after a few things surfaced about her former cheer days. A former Navarro champion cheerleader who did great things thanks to her exceptionally talented tumbling skills, she unexpectedly left the squad and left her fans wondering what happened. Now we have some answers for you.
1. She is Young
Lexi Brumback is still young despite celebrating a birthday right after the new year began in 2022. She was born on January 11, 2000, which makes her 22 as of 2022. She is still in college, and she is facing some situations that she'd rather not be facing.
2. She's a Texan
One thing that sets her apart from some of the team is that she is a native Texan. While the coach will recruit cheerleaders from all over the country to be part of the team – it's a winning team and cheerleaders from every state know this and want to work with Coach Monica – it's not uncommon to see a few Texans in the mix. She's from Houston.
3. She Was Removed from the Squad
Lexi did not quit the cheer squad. Immediately following the end of season 1, she was with a group of friends when their car was pulled over and searched by the police. The police found substances in the car that are of the illegal variety, and she was immediately removed from the squad as a result of this infraction.
4. She's the Bad Girl
The thing about Lexi Brumback is that she's always been known as the bad girl. She's always had an edge to her, and she's always been the type that has found herself in trouble. She opened up to her coach about her past and the many things she's been through as a person, and she made it clear that her upbringing did not foster healthy decisions making skills as a youth.
5. She is Back in Houston
After being let go from the team, she moved back to Houston. She has been living with her grandmother, but she is working hard to get back into the cheer life. She was not on the Navarro squad any longer, but she was still working on her tumbling skills and attempting to learn to do some stunting while she was at it.
6. She's Back
As of January 10, 2022, the former Navarro cheerleader is back in action. Her coach decided to invite her back on the team after the young cheerleader's charges were dismissed against her after being pulled over. Coach Aldama made it clear that Brumback's grandmother reached out to her, her coach reached out to her, and they all asked for a second chance. Monica is a woman who does enjoy a second chance, and she also recognizes that the structure and the routine she provides for this young cheerleader is good for her.
7. She Was in trouble Often
Growing up in Houston with her grandmother, Lexi was not always a good kid. She was always a talented kid, but she was also a kid who made some questionable choices. She spent time in Juvie for some of her actions and many of the things she chose to do, and she didn't always make decisions that were good for her.
8. Cheer Turned her Around
Cheer with Coach Monica essentially means that you spend your life practicing. There is no time outside of cheer to bother with things like partying and getting into trouble. Lexi found that the hard work she put into this life was all she needed, and it put her on a successful path in life. Being part of this squad changed her life. It's something Coach Monica likes to do and likes to focus on with her cheerleaders. She knows that second chances are often what make for success.
9. She is Insta-Famous
She might be a cheerleader by heart, but she's an official Instagram influencer at this point in time. She has more than 772k followers on the social media app, and it's something that allows her to make money off of collaborations and other things, and she is doing well for herself as a result.
10. She is in a Relationship
She is dating someone by the name of Dominic Green, with whom she has been for several years now. Green is transgender, and Brumback has made it clear on her Instagram page that she is proud of the love of her life for being a positive influence on the community and shows her love, happiness, and respect every chance she gets.
Tell us what's wrong with this post? How could we improve it? :)
Let us improve this post!