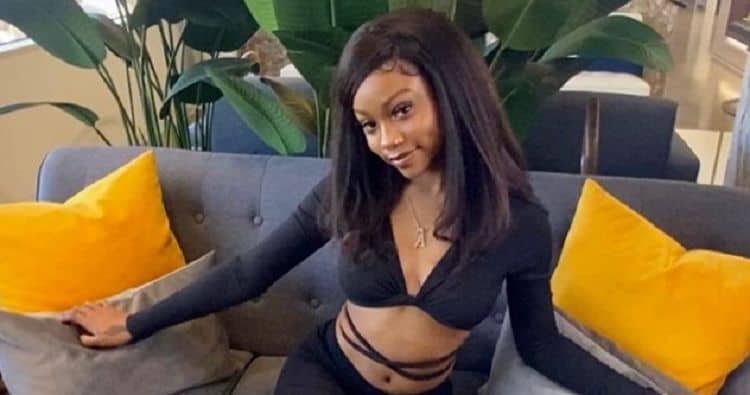 When Jaipurlan shared a video on her social media accounts of her bad date over the May 15 weekend, she did not expect to find so many people suddenly following along. Her story is one that will blow your mind, so read on to learn all we could find out about this woman and her horrible date. It's social media-worthy.
1. She's a TikTok Star
She's known for being someone who uses TikTok regularly much like the rest of the world uses it. She's not shy about sharing her videos, her life, and so much more. She's got plenty of followers, but it seems her follower count is growing faster than the imagined.
2. She's Famous for a Bad Date
If we may say so ourselves, this is a bad date. It's not bad in a tragic sense like many women have experienced in the past, but it is bad. This is the type of date that makes you raise a brow and shake your head. She refused to go home with a man she just met on their first date, and he told her to walk home. He 'does not have gas to waste,' if she is not going to go home with him that night.
3. She Even Paid for His Gas
In the meantime, she is the one who gave him gas money. She offered him $20 – and he took it – to pay for his gas. To make matters even worse, she also paid for the date. Her date informed her his paycheck had not yet arrived and he had $6.
4. She Doesn't Date Men with Kids
One thing she did make very clear is that she does not date men with kids. It is unclear if she simply does not like kids, does not want kids, or if she just does not have the desire to be another woman in a child's life – something that is completely understandable – but she doesn't date men with kids. She found out during her date that the man who said he didn't have kids does have a daughter, and she was not happy about that.
5. She's an Artist
More specifically, she's an art instructor, per her Instagram bio. She appears to be a woman who loves art, and she also likes to teach it. When you're a creative mind, however, you do things like this. You seek out the arts and you focus on what you find soothing for your soul and where your talents align.
6. She is a Model
When she's not working on her day job, she's modeling. She uses her Instagram platform to do a lot of modeling for her clothing and for brands she promotes. She shares a second Instagram account in her biography asking people to go follow her modeling page. She shares many modeling photos and much more on that page.
7. She is a Therapist
While we are not sure she's a licensed therapist (let us know if you are!), she does list therapist in her Instagram bio. Now, we do know that some people consider themselves a therapist when they are the person in their friend group or family who everyone goes to, so we'd love to know for certain if she is licensed or if she is just a self-described therapist. Let us know.
8. She is Confident
We can tell she's confident because she confidently wears as little as possible in her Instagram photos. Crop tops, half shirts, bikinis, and what looks like some lingerie are what she routinely shares photos of herself wearing. She clearly has confidence.
9. She's Relatively Private
Aside from her sharing her bad date story with the world, she does not share much else about her life. She tends to keep things relatively to herself, which is not a problem. She's not required to share everything with everyone.
10. The World is Rooting for Her
At the end of the day, this is a woman who was put in an awkward situation. She paid for the date. She paid the man for gas when he picked her up, and he refused to bring her home to her own house because she did not want to go home with him. Had she gone home with him, he would have later taken her to her house. The fact of the matter is that he told her he didn't have gas to take her home if she was not going to go home with him, but she is the one who paid for his gas. It's not a good look for this man.
Tell us what's wrong with this post? How could we improve it? :)
Let us improve this post!