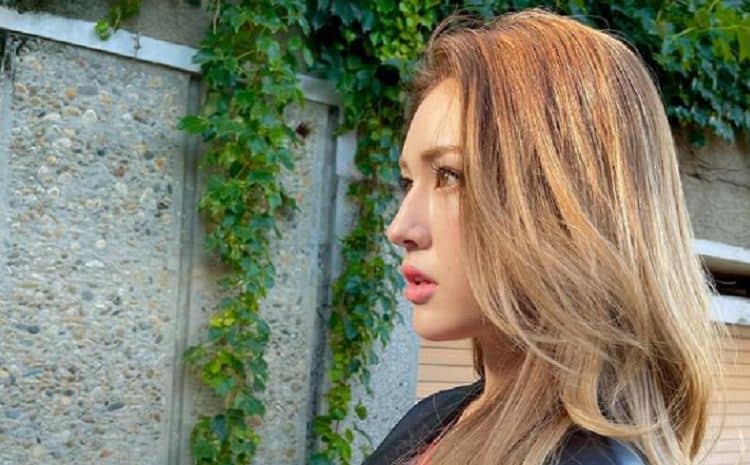 Jeon-So-mi, also known as Somi, might be just 20 years old, but she's already become an international star. The talented singer started her journey back in 2015, but it wasn't until 2019 that her career really started to gain traction. Since then, she has continued to lay a strong foundation for herself, and her hard work hasn't been going unnoticed. Even though she's yet to release a full-length solo project, there are countless people who are anxiously waiting to hear more of what she can do. Jeon-So-mi is excited to keep sharing her talents, and her future is looking very bright. Keep reading for 10 things you didn't know about Jeon-So-mi.
1. She Comes From A Diverse Background
Korea is the country that Jeon-So-mi is most commonly associated with, but she was actually born in Canada. Somi's mother is Korean and her father is a Canadian with Dutch ancestry. She lived there for the first several years of her life. She and her family relocated to Korea when she was around three years old.
2. She's Dealt With Insecurities
Jeon So-mi may be full of confidence now, but that wasn't always the case. According to Soompi, Somi said, "I used to be insecure because my body was more mature than kids my age. After my dad saw me worried, he said, 'Don't hide during your most beautiful time. Show yourself, and become more confident.'"
3. She's Worked With Some Big Brands
Somi's music is what most people have come to know her best for, but she has also done some modeling over the years and it's been a very successful endeavor for her. She has gotten the chance to collaborate with some of the biggest businesses in the world including Coca-Cola, Louis Vuitton, and Reebok.
4. She Loves Trying New Things
There are plenty of people in the world who are perfectly content with doing the same things over and over again. Jeon So-mi isn't one of them, though. She is the kind of person who isn't afraid to step out of her comfort zone and have new experiences. This quality will definitely serve her well in her career.
5. She's A Cat Person
Having a pet is one of the greatest experiences a person can have, and Jeon So-mi is proud to say that she's a pet parent. She has an adorable black cat named Zorro. He has made quite a few appearances on her Instagram profile and her followers love it whenever he pops up.
6. She's Serious About Fashion
Fashion and entertainment have always gone hand-in-hand, and Somi has found her sweet spot in between both worlds. Somi told Billboard, "Since I was a kid, I always enjoyed expressing myself via clothes. I still do." She also added that she played a very active role in selection the fashion for the music video to her song "Birthday".
7. She's Done Some Acting
There's no doubt that Somi has been putting most of her focus on her music career, but she's also stepped into the world of acting. She has made some minor appearances in a handful of Korean TV shows. There's a good chance we'll see her take on more acting roles as her career continues.
8. Teddy Park Is One Of Her Biggest Influences
Even though Somi is still relatively early in her career, she's already gotten the chance to work with one of the people who has influenced her the most: Teddy Park. Teddy is best known for writing and producing. When talking about the excitement she felt to work with him, Somi told Billboard, "Teddy is without a doubt, the most successful songwriting and composing figure in K-pop, period. Period. When I first saw him, it was like seeing a unicorn up close. I'm saying…it was unreal. I was in awe because growing up I used to listen to his music and dream of becoming a singer."
9. She Had Her Own Reality Show
Acting isn't the only TV Somi has gotten the chance to be part of the TV world. In 2020, she became the start of her own reality series called I Am Somi which was released on The Black Label YouTube channel. The first episode featured footage from her high school graduation.
10. She Likes To Travel
Most people would agree that traveling is one of the best experiences a person can have and Somi is fortunate to be able to say she's well-traveled. Somi's career has already allowed her to visit places all over the world. There's no doubt she'll be adding even more destinations to her list in the years to come.
Tell us what's wrong with this post? How could we improve it? :)
Let us improve this post!