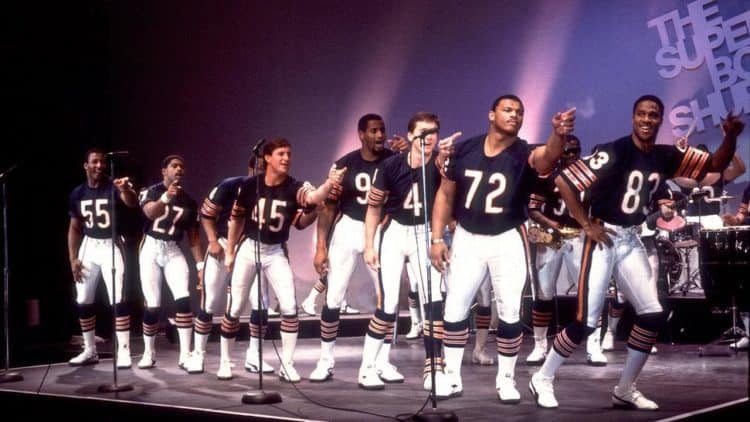 The Super Bowl is easily one of the biggest sporting events in the United States. However, the game itself isn't the only thing that makes fans want to tune in. Each year, millions of people also watch the game because they want to see the commercials. When a commercial airs during The Super Bowl you can almost always guarantee that it's going to be memorable and fun to watch. For decades, The Super Bowl has been the most coveted time slot for commercials. As a result, the cost to air a commercial during The Super Bowl increases everywhere. With that said, you may not even believe just how much it is going to cost companies to secure a 30-second timeslot for a commercial during this year's game. Keep reading to find out how much Super Bowl commercials cost in 2022.
The Price for a Super Bowl Commercial In 2022
The price for everything has gone up significantly over the years, and Super Bowl commercials are certainly no exception. When the first Super Bowl aired in 1967, the cost for a commercial was $37,500. With inflation, that would be around $313,546 in 2022. As you can probably guess though, a commercial during the 2022 Super Bowl costs way more than $313,546. According to Sporting News, it costs $6.5 million for a 30-second commercial during the big game. Yes, you read that right: $6.5 million for a 30-second commercial. This record-setting number is a pretty big jump compared to the cost of 2020's commercials which was about $5.6 million. The article also states that this is about a 20% increase since NBC hosted the Super Bowl in 2018. While these numbers seem astronomical to the average person, many companies are willing to shell out the money just to get one of the coveted slots. After all, it's basically guaranteed that millions of people are going to watch the Super Bowl every year, so it is often worth the investment. Needless to say, it's not much of a surprise that NBC sold all of the slots it had available for the game. During the game, 80 to 90 commercials will air and viewers can expect to see ads from lots of their favorite brands.
Most Anticipated Super Bowl Commercials of 2022
With the Super Bowl less than a week away, people have already started discussing which commercials they're looking forward to the most. Several teasers have already been released on the internet to give people an idea of what to expect. Budweiser, which has become widely known for its awesome Super Bowl commercials, is one that people are already excited about. Other companies such as Cheetos, Irish Spring, Kia, and Doritos are also at the top of the list for many viewers. Several of these companies have enlisted the help of famous actors and musicians to help bring their commercials to life which always adds a little extra razzle-dazzle. However, well-known brands aren't the only ones that viewers can expect to see. An article from Variety stated that "The Super Bowl is attracting a greater number of rookie advertisers, marketers who in some cases are not big spenders on TV, and, as a result, lack the years-long relationships with NBC or another network that would help them carve out a discount. NBC said it had attracted more than 30 new advertisers, representing about 40% of the 2022 Super Bowl ad roster. "
How Much Will Super Bowl Commercials Cost Next Year?
At the moment, there's no exact information on how much it will cost to have a commercial during the 2023 Super Bowl game. However, given this year's price and the way the cost has been increasing over the years, it wouldn't surprising companies end up paying more than $7 million next year. As the cost continues to rise, it'll be interesting to see if we ever get to a place where the networks that host the Super Bowl have trouble filling all of the slots for commercials. Realistically, nothing lasts forever and there will come a time when those marketing dollars are better spent elsewhere. For now, though, people can rest assured that there are still plenty of Super Bowl commercials left to enjoy.
When Does the 2022 Super Bowl Air?
Those who are interested in checking out the Super Bowl can catch the game on Sunday, February 13. Kick-off will begin at 6:30 pm EST although Super Bowl-related programming will begin much earlier in the day. While no one knows for sure when the game will end, it is expected to continue until around 10:45 pm. At that time, NBC will resume its coverage of the Winter Olympics.