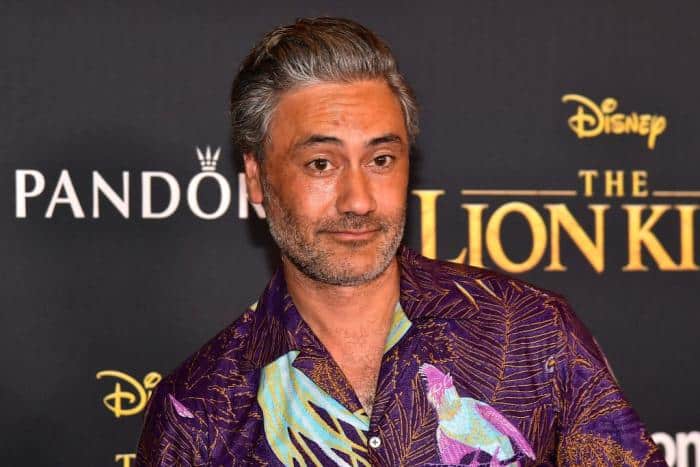 The last several years of Taika Waititi's career have been pretty eventful, and it looks like he's ready to keep the momentum going for years to come. According to reports from We Got This Covered, Taika may be on the brink of breaking into the DC Comic Universe. Taika, who directed Thor: Ragnarok and is writing and directing the upcoming sequel Thor: Love and Thunder, is no stranger to working on comic book inspired projects. However, working with the DCU would still be a major move for his career. Plus, since he's already proven that he can put out solid projects, there are lots of people who are hoping this collaboration becomes a reality. Keep reading to learn more about Taika Waititi's potential DC movie.
Who Is Taika Waititi?
Born and raised in New Zealand, Taika has always been drawn to the arts. His father was an artist, and Taika ended up following in his footsteps although he was mostly raised by his mother after his parents went their separate ways. Taika studied theater at Victoria University of Wellington in New Zealand. While there, he was part of a comedy troupe called So You're a Man. After college, he also got into the acting world. Taika eventually decided that he wanted to shift his focus to working on the other side of the camera. However, he still does some acting here and there.
In the mid-2000s, he started making short films. Within just a few years, his work started gaining traction. He wrote and directed his first feature film, Eagle vs Shark, in 2007. He gained widespread recognition in 2010 when he wrote and directed another feature film called Boy. The project was nominated for and won several awards. After Boy, Taika's name began being mentioned in international circles, and his career really began to reach new heights. At this point in his career, Taika is best-known for directing movies like Jojo Rabbit and Thor: Ragnarok. In addition to his film projects, he has also directed several TV series including The Mandalorian and The Inbetweeners. His creative vision is truly unmatched and he always finds the perfect way to bring every story to life.
The Scoop On His Possible Collaboration With DC
Any time news of a new DC movie breaks, people can't help but get excited. That excitement was only magnified once Taika Waititi's name got thrown into the mix. After all, the success he's had in recent years makes him a logical choice and there's no doubt he could bring something special to any movie he worked on. Although there have been reports that Taika may be in talks to direct a DC movie, there isn't any information available outside of that. According to We Got This, "Giant Freakin Robot is reporting that the New Zealand director is in talks with the studio to helm an unknown DC film." The report did not address whether there's a possibility of Taika writing the movie as well. Since DC tends to be pretty secretive about upcoming projects, it's unlikely that there will be any additional information released any time soon.
What Fans Are Saying
Even without any official information, DC fans have already started to speculate what the potential project could be. A Reddit user named matty_nice wrote, "Looking at possible films that DC has in development in recent years, Plastic Man makes a lot of sense. Comedy would obviously be important. And he likes to tell stories about relationships between adults and kids. A story based aroudn [sic] Plastic Man finding out he has a son? Jemaine Clement would have been great in the role at one point." Another Reddit user named insetsofthree added, "I think Waititi would be a great choice for GLC, especially if the movie has the same "bros in space" vibe as titles like Hal & Pals."
In another Reddit thread, users voted for the movie they think Taika would be the best fit for. Plastic Man won with 143 votes while Green Lantern Corps came in second with 114 votes. Regardless of the film choice, the general consensus was that Taika would be a good addition to the DCU family. Some users, however, questioned whether or not the rumor holds any weight. As of now, neither DC nor Taika have mentioned the possibility of him directing a film. Additionally, this wouldn't be the first time the internet was wrong about something. If Taika were to direct a movie for DC, it technically wouldn't be his first time working with the brand. He made an appearance in the 2011 movie, Green Lantern.
Tell us what's wrong with this post? How could we improve it? :)
Let us improve this post!