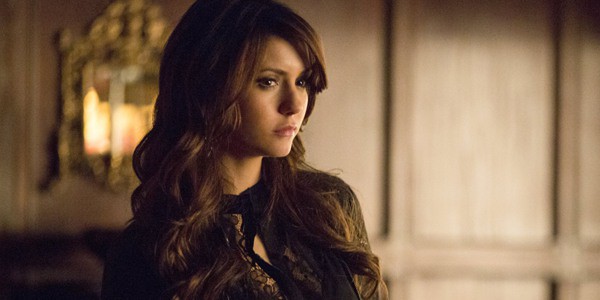 Nina Dobrev, whose birth name is Nikolina Konstantinova Dobreva, was born in Sofia, Bulgaria, on January 9, 1989. This Bulgarian-Canadian actress began her career in 2006 when she landed the role of Mia Jones in 'Degrassi: The Next Generation'. She is now best-known for her roles in 'The Vampire Diaries, in which she played Katherine Pierce, Elena Gilbert, and two other characters. In addition to her career in television, Dobrev has also appeared in several feature films. These have included 'The Perks of Being a Wallflower', 'Let's Be Cops', 'The Final Girls', 'XXX: Return of Xander Cage', and 'Flatliners'. Although she is now a well-established actress, there are still many things that people do not know about her. Here are 20 interesting facts about Nina Dobrev that you probably did not know.
1. She Has Lived in Three Countries
Nina Dobrev has lived in three countries, says Seventeen. Although she was born in Sofia, Bulgaria, she moved with her parents to Toronto in Canada at the age of two. At the beginning of her acting career, she realized she needed to move to the United States and she lived in Atlanta, Georgia. As her acting career progressed, she decided to move to where the action is and she now owns a home in Los Angeles.
2. Dobrev is Not from a Showbiz Family
Unlike many actresses, Nina Dobrev does not come from a showbiz family and no members of her family have worked in the entertainment industry. According to Useless Daily, Nina Dobrev's father, Konstantin, is a computer specialist while her mother, Michaela, is an artist. Nina also has an older brother, Aleksander, and he does not work in the entertainment industry.
3. She Likes to Travel
Nina Dobrev likes to travel whenever she has the time. Her favorite places to visit are anywhere in Europe as she enjoys getting back to her European roots. She travels for both leisure and professional purposes. She once went on a solo backpacking trip through Europe and Asia.
4. She Also Loves Jewelry Making
The actress has always been interested in fashion and she always looks her best when she is photographed by the paparazzi. She wears some fantastic outfits and owns hundreds of pairs of shoes. As a celebrity, she may even get the opportunity to become the face of a fashion or accessories brand in the future. However, she has rather different ambitions as she loves to make her own jewelry in her spare time, says The Talko. In the future, she would like to start her own line of fashion jewelry.
5. She Dropped Out of College
After leaving school, Debrov attended Ryerson University in Toronto where she was studying for a degree in sociology, says Yahoo! News. However, she decided to quit her degree to pursue a career in acting. Although it means she did not achieve her degree, it was a good move as she has made a success of her chosen career.
6. Dobrev Has Dated Two Co-Stars
When Dobrev's characters appear to love someone starring alongside her, it may not necessarily be a case of good acting as she has dated two of her co-stars in real life. First, she dated Daniel Clark who was her co-star in 'Degrassi: The Next Generation', says News24. The couple was together for only a short time back in 2007. Next, she dated her 'Vampire Diaries' co-star Ian Somerhalder between 2010 and 2013.
7. Nina's Best Friend is Julianne Hough
When celebrities are seen out together, there is never any certainty that their friendship is genuine as the world of celebrity is a very fickle place. Despite this, Nina Dobrev is lucky enough to have found a true celebrity friend with whom she is often snapped. Her best friend is Julianne Hough, a model and a dancer. Nina has explained that she needs to surround herself with people she can admire and that Julianne fits into that category perfectly. The pair enjoy doing lots of fun things together, including cooking a meal to share or doing a workout.
8. She Had a Minor Role in an Erotic Thriller
Dobrev once had a minor role in an erotic thriller. 'Choe' was released by Sony Picture Classics on March 26, 2010, and Dobrev played the role of Anna. The film was directed by Atom Egoyan, and it became his biggest moneymaker ever as it was a commercial success.
9. Dobrev is Multilingual
Nina Dobrev is a skilled linguist and can speak three languages fluently, according to StarsandCelebs. Her first language is English, but she was born in Bulgaria and her family is Bulgarian, so it makes sense that she also speaks Bulgarian. The third language in which Dobrev is fluent is French. Her language skills must come in handy when she is traveling and could open up her work opportunities in the future.
10. Dobrev Was a Rhythmic Gymnast
Nina Dobrev was a talented rhythmic gymnast when she was younger. She was so good that she even represented her country as a member of Team Canada at the 2005 Junior and Senior World Championships, which involved her traveling to Denmark and the Czech Republic. She only quit rhythmic gymnastics because she had to choose between that and acting.
11. She Has Helped to Build a School in Kenya
In 2001, Nina Dobrev traveled to Kenya with some of her 'Degrassi: Next Generation' co-stars. They were supporting the non-profit organization Free the Children. The group helped to build a school for the Kenyan schoolchildren during their visit. Many years later, Dobrev was still supporting this cause as she is seen wearing a top promoting their work at the end of her 2008 movie 'The American Mall'.
12. She Enjoys Yoga
Although she has quit rhythmic gymnastics, she still likes to keep in shape and stretch out her limbs. She is a big fan of yoga and this is something she likes to do regularly. Dobrev has even shown off some of her moves in interviews, says Zimbio. In a television interview with Conan O'Brien, she was more than happy to show off how she can balance on her forearms, raise her legs in the air, and then curve her spine to achieve a very challenging yoga move.
13. She Once Skyped an Audition from a Restroom
Dobrev was desperate to get the role in 'The Perks of Being a Wallflower', and StarsandCelebs tells the story of the unusual measures she took to make sure she got the role. At the time of the auditions, she was in the middle of filming for another job and couldn't get to the audition. Instead, she arranged to do the audition via Skype. She had to tell the crew of the set she was working on that she needed to take a toilet break and headed to the restroom. From the restroom, she delivered her audition performance using Skype. Despite the unusual circumstances, she must have impressed them because she was cast in the role.
14. She is Sporty and Loves Outdoors Activities
Whenever possible, Nina Dobrev likes to get outside and enjoy sporting activities. Some of her favorite sports include soccer, rock climbing, horseback riding, snowballing, volleyball, and snowboarding. She also enjoys water sports, such as wakeboarding, windsurfing, swimming, and scuba diving. Basically, she will try anything that involves going outside and getting active.
15. Dobrev is a Great Singer
Nina Dobrev is clearly a very talented actress. What many people do not realize is that she can also sing. In 2012. She showed off her vocal talent when she performed in a 'Funny or Die' music video titled 'SPF' with comedian Nick Braun. Dobrev's talents do not end there as she also wrote the song. This is not the only time she has appeared in a music video. She was also in the music video for Wade Alain-Marcus & David Baum's 2009 track 'You Got That Light' and in the 2018 music video, 'I'm Upset' by Drake.
16. She Loves a Wide Range of Musical Genres
The Gamer says that Nina Dobrev loves listening to music and her playlists are very varied. One of her favorite bands right now is the Canadian band, Hedley. There are also tracks by Katy Perry, Carrie Underwood, The Fray, Kings of Leon, P!NK, and Coldplay. Dobrev also likes to watch live musical performances and has been photographed at festivals, including Coachella.
17. She is an Award Winner
Dobrev's talents as an actress have been recognized as she has received 16 awards so far in her career. TV Guide says that some of the awards she has won include a People's Choice Award for Favorite TV Drama Actress in 2012, a People's Choice Award for Favorite On-Screen Chemistry in 2014, and the People's Choice Award for Favorite TV Duo in 2015. The latter was an award she shared with Ian Somerhalder. In addition to these awards, she has won multiple Teen Choice Awards and Young Hollywood Awards. She also won a San Diego Film Critics Society Award for Best Ensemble Performance in 2012 along with her castmates from 'The Perks of Being a Wallflower'.
18. She is Obsessed with Cats
Dobrev is completely obsessed with cats. Her own gorgeous, fluffy cat is called Lynx and she poses with him for photographs that she posts on her social media accounts. In the photos, her cat is often dressed up in cute little outfits. Although she loves cats, she hates it when people call her a cat lady as she says it makes her sound old and crazy. She much prefers the term cat woman. Despite her obsession with cats, Nina Dobrev also has a dog.
19. She Has a Personal Net Worth of $10 Million
According to Celebrity Net Worth, Nina Dobrev has accrued an estimated personal net worth of $10 million. She has done this predominantly through her work as a film and television actress, but also from some modeling work. As she has many years of her career ahead of her, it is likely that Nina Dobrev will achieve a much higher personal net worth in the future.
20. She Has a Huge Following on Social Media
Nina Dobrev is an active user of social media and posts regularly on her accounts. On Twitter, Dobrev has more than 7.27 million followers. In addition to the regular posts about her life and activities, she also likes to post inspirational and motivational quotes. On Instagram she has a whopping 17.6 million followers. Her photos often show her with her friends, her cast mates, and her pets. In the past, she has used her social media accounts to play practical jokes on her fans. She once even told everyone that she had got married as a practical joke.
Tell us what's wrong with this post? How could we improve it? :)
Let us improve this post!