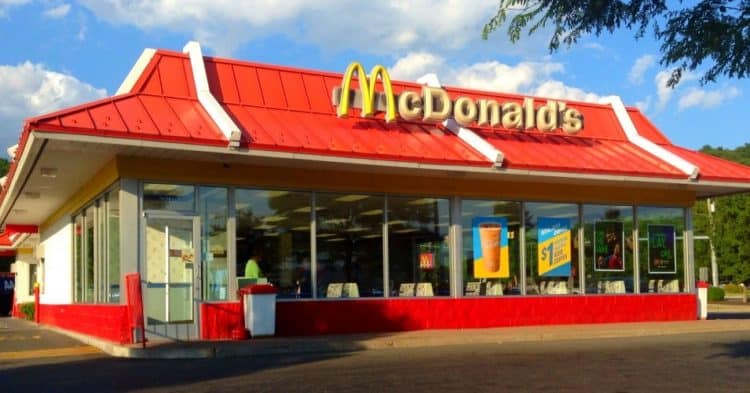 Fast food has been popular in the United States for decades, and the market has become extremely competitive over the years. Even though there are fast food restaurants on almost every corner, businesses still invest countless dollars in advertising in order to give themselves an edge. As a result, we've been inundated with commercials and some of them have become pop culture classics. From characters to jingles, there is no shortage of creativity when it comes to these commercials. Even if you're not someone who eats fast food, you've got to admit that some of the commercials have been able to grab your attention. Keep reading to see our list of the 10 most memorable fast-food commercials.
1. Yo Quiero Taco Bell – Subway
If you were around during the 1990s then you probably have fond memories of the adorable little Taco Bell dog and his series of commercials. Thanks to the ads, the phrase "Yo quiero Taco Bell!' became extremely popular and the commercials probably did wonders for the brand. Sadly, the Taco Bell dog, whose real name was Gidget, passed away in 2009.
2. Have It Your Way – Subway
If you've ever gone to a fast-food restaurant and placed a complicated order, you were probably met with the piercing state of annoyance. However, Burger King wanted its customers to know that they wouldn't be having that kind of experience there. With the slogan "have it your way" and a catchy jingle to go along with it, this Burger King commercial had people singing on their way to the counter to order a Whopper.
3. Where's The Beef – Wendy's
When it comes to the three fast-food giants, Wendy's is often the one that people overlook. However, time and time again Wendy's has shown the world that it is not to be slept on. In the "Where's the Beef" commercial, Wendy's took a stab at its competitors by saying that their burgers were so small that people needed a magnifying glass to find them.
4. Jared – Subway
During the 2000s, Subway positioned itself as a healthy alternative to all of the other fast-food restaurants. Jared Fogle, who had lost a tremendous amount of weight and attributed it to eating subway, became the spokesperson for a series of commercials. However, Jared's relationship with Subway came to an end when allegations surfaced that he made inappropriate comments towards minors among other things. He was eventually sentenced to 15 years in prison.
5. Fudgems – Dominos
How would you feel if a huge fuzzy chocolate brownie showed up at your door? Probably terrified. For some reason, however, Dominos thought this was a good way to introduce a limited-time dessert they released during the 2000s. The commercials may be memorable, but the brownie itself has been forgotten by most.
6. Pac Man – Arbys
During the 1980s, Arby's released a line of Pac-Man-inspired shot glasses. It was only right that they produced a Pac-Man-themed commercial to go along with them. The commercial was especially successful at the time because Pac-Man was arguably one of the biggest video game characters of the 1980s.
7. Michael Jordan – McDonald's
Michael Jordan is widely considered the greatest basketball player of all time. His success on the court also allowed him to take advantage of other opportunities, and one of them was the chance to be in a commercial for McDonald's. Even though Michael Jordan is the star of the commercial, it's also memorable because Chris O'Donnell made an appearance as a McDonald's employee.
8. Where's Herb? – Burger King
"Have It Your Way" wasn't Burger King's only contribution to the world of memorable fast-food commercials. "Where's Herb" was an ad campaign that ran from 1985 to 1986 and it centered around a fictional man named Herb who had never had one of Burger King's famous Whoppers. Along with the commercials, Herb would appear in random Burger King restaurants across the United States. Customers who spotted him could win $5,000.
9. Colonel Versus Colonel – KFC
The real Colonel Sanders died more than 40 years ago, but that hasn't stopped his likeness from continuing to appear in KFC commercials. There have been lots of good ones over the years, but the "Colonel vs. Colonel" commercial is easily one of the most memorable – especially from recent years.
10. Ice Cream Kidnapping – Dairy Queen
Although this commercial came out long before most of our time, it's still worth adding to the list because it's unbelievably creepy. In this old-school Dairy Queen ad, a group of children is lured away by a fairy-like figure who invades their thoughts with visions of ice cream. After she sneaks into their room and kidnaps them, the children disappear into thin air. This commercial is interesting because kidnapping small children doesn't seem like an effective way to market something.
Tell us what's wrong with this post? How could we improve it? :)
Let us improve this post!