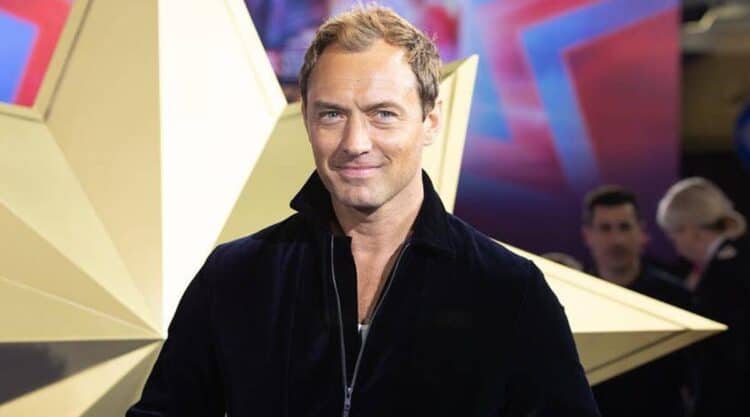 Between Star Wars and the MCU, there are a lot of different actors that are taking a part in one franchise or the other. At this time it's been announced that Jude Law will be making his way to a galaxy far, far away as he takes on a role in the project known as Skeleton Crew. While there's nothing known about this character or even about the movie, other than it's a coming of age feature, it's fair to state that Law is a celebrated actor that could bring another great story to the franchise. Given that he's already played a character in another franchise that's been around the cosmos, it feels easy to assume that he'll take to this role quite well. Plus, it's Jude Law. He's been a great actor for some time, and attaching his name to a franchise doesn't necessarily mean that it's going to raise the interest and improve things in a great way. But what it will do is make a lot of people happy and possibly raise their expectations a bit. It's always nice to see a new face in a popular franchise.
The Star Wars franchise is still climbing and moving forward it would appear as each new show is promising to be another foothold in the future as Lucasfilm continues to come up with one idea after another. One bright spot on the horizon is that the fans aren't going to be likely to give up on the franchise anytime soon, especially with more than one celebrity being brought on to keep the interest and create yet another aspect of the franchise that people will enjoy. The direction the stories will go in however is anyone's guess since there are plenty of tales that could be anticipated, but which ones will be utilized is always in question.
There is a call for stories that exist in the EU, but it would appear that Lucasfilm is more intent on cherry-picking the EU as much as it can to push new stories that will, admittedly, expand the Star Wars franchise and give people new stories to enjoy. One can't help but wonder what the franchise is going to look like in the next decade or so, if it's still around since at this time it would appear that Lucasfilm appears intent on pushing off from the past, meaning the Skywalker name, to create something new and exciting. It's natural to think that there's going to be some pushback from this, especially since the Skywalker name has been so prevalent over the years and has helped to build the franchise into what it is. Pushing forward and outward though is the way that things need to go. But using stories and ideas that have been established, and that have been enjoyed in the past, feels like it would be a better way to secure the franchise, while at the same time pushing forward to create a new and exciting look. Unfortunately, the glamour and uncertain promise of 'new and exciting' is what Lucasfilm appears to look at far more often while trying to convince the fans that they're not even considering the EU.
What's amusing is that the EU has been a part of building the current canon, no matter that Disney claimed that it was a moot point. Without the EU, there's still a franchise, but it becomes weakened in a very big way. It's not hard to think that Lucasfilm realizes this, but trying to make the point that the EU isn't influencing the franchise is a bit silly since much of what's come along in the past few decades, books, games, shows, movies, has gone a long way to making the franchise what it is now. There is at least one show that appears to be using the EU in a bigger way, as The Acolyte appears set to do this. But when it comes to moving forward it would appear that Lucasfilm is more interested in expanding and pushing outward as they shape and fill up the galaxy in a way that creates more interest and more intrigue. It's the right move to be certain until it comes at the expense of the foundation that brought the franchise to this point.
The Skywalker name and much of what's been built up over the years doesn't have to be mentioned with every breath, but paying it respect when coming up with new ideas is a good idea. Jude Law and many other actors are going to be great additions to the franchise, there's no doubt, but the hope is that things will continue to get better, not more woke and that the stories will pay attention to the foundation of what's made Star Wars great for so long. With that in mind, Skeleton Crew will hopefully be another great addition to the franchise.