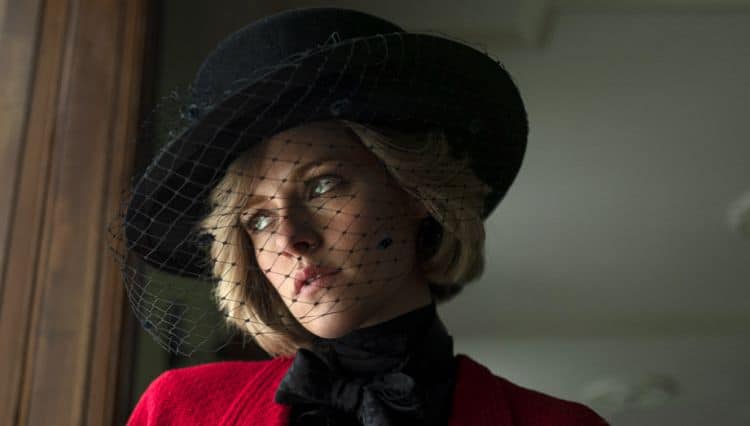 Lady Diana is Kristen Stewart's role in the buzzy drama, which revolves around three crucial days in her life. The drama is in regards to the late Princess of Wales, in the 1990s for three days. Its title is a maiden name from Diana. Here is everything you need to know about the drama, whose director is Pablo Larrain.
Kristen Stewart as the Princess of the People
Kristen Stewart, an American actress renowned for playing The Twilight Saga with a starring role, is set to play a British royal. Still a public icon, Stewart has decided to play in independent movies after the Bella Swan experience. In addition, she has taken a role in Charlie's Angels that premiered in 2019. InStyle interviewed her, where she expressed how she feels about her role. "It's been long since I became excited about playing a role," she remarked. However, the role of Princess Diana comes with some challenges. First, it's getting the accent right. "The accent intimidates me especially because the voice is popular to most people, leave alone how particular and distinct it is," Stewart said. I have a dialect coach to work on it".
Stewart has also expanded her research on the late Princess to justify her. "It is among the saddest stories in existence, so I am not only into playing the role, am interested about who she was in-depth." Though Stewart seems imperfect for the Diana role, director Pablo believes in the Twilight Star. Speaking to Deadline, Pablo gave his vote of confidence to Stewart. "To be perfect, you need mystery. It is something very crucial in any film. Stewart is potential in many ways, being mysterious, fragile but strong. And these are the things we need." Pablo also noted Stewarts' acting ways, whose features are expressive. "Having someone that can manage a narrative, dramatic and heavyweight is a goldmine for any filmmaker. Someone like that provides a strong lead to deliver what you want", Pablo said.
When will the movie be released?
Variety announced that Venice Film Festival would premiere the movie, set to start on September 1. But for the public, Spencer will be in the theatres on November 5.
"I can't stop thinking about Diana" – Stewart
Though the production of the movie is through, Stewart keeps thinking about Princess Diana. Before filming, she was not very familiar with the role, but now she is aware of the late Princess. "She is still in my thoughts," Stewart remarked. "Sometimes, I wonder what her thoughts could be on what's happening in the world today." As she was preparing for the role, Stewart kept listening, reading, and watching the old footage and interviews to try and act, talk and think like the late Princess. "Honestly, I have consumed everything that you can see or hear regarding interviews and videos' she noted. "At times, I sleep while they still play."
Jimmy Kimmel Live had an interview with Stewart. She discussed how she connects with the late Princess and how playing the iconic figure is. "I feel like doing her justice. Everyone has a different perspective, and it is impossible to make everything right. These facts relate to personal experience, and concerning how young she was, she needs a thumbs up," the actress remarked. Stewart also raised another crucial concern; Diana's hair. When asked if she would get the haircut the Princess had, Steward said she would have a wig. "Diana's hair was very architectural, so we have to create one. Of course, my hair can't do that," she explained.
Jack Farthing as the Prince of Wales
Jack Farthing is a British actor set to play Prince Charles along with Stewart. He is renowned for starring in Poldark, a BBC series, as George Warleggan. He is also in Love Wedding Repeat, a romantic comedy film premiering on Netflix. Stewart and Farthing will appear along with other approved actors. They include Sean Harris, Timothy Spall, a BAFTA nominee, and Sally Hawkins, an Academy Award nominee and per Variety.
Spencer Made of a Team of Stars
Pablo's history is impressive, with a strong admiration of female leading characters. The Chilean director is renowned for being the director of Jackie. The 2016 Oscar nominee film is about Jacqueline Onassis Kennedy (Jackie), a starring role played by Natalie Portman. Since childhood, Pablo has had no interest in the royal family, but Princess Diana's story captivates him. "The Royal Family and its culture fascinate and intrigue me, though it does not exist in where I come from," the filmmaker remarked. "Diana is undoubtedly a powerful icon. It had most people around the world, even men, having empathized with her and her life". Steven Knight, a British screenwriter, wrote the script of the movie. He is famous for creating the Peaky Blinders TV Show. Knight has written other screenplays for films like Seventh Son and The Hundred-Foot Journey.
Spencer focuses on the three main days in Diana's life. He presents the life of Princess Diana with a concentrated look. The three days pivots around 1992. The story is played at Sandringham Estate, where the royal family spends their holiday. During the December holidays, Diana realized that marrying Prince Charles evaluated and unraveled her life's direction. The film is all about Diana discovering herself and how she got strong when facing challenges. "The main objective is discovering what to do to become what she wants at the process of the film," Pablo remarked.