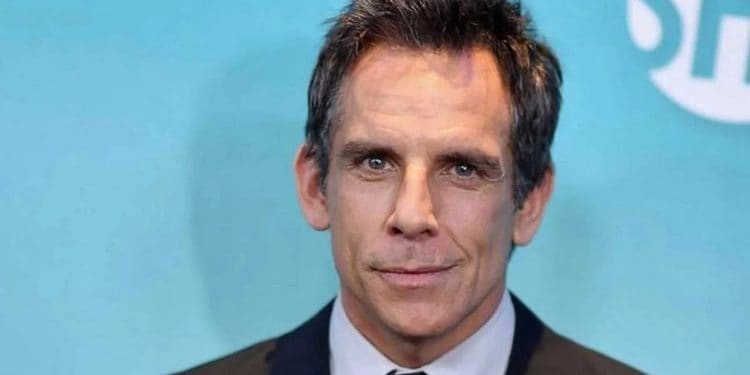 Hollywood actor and comedian, Ben Stiller, has been in the business long enough to know the ins and outs of the industry. He has starred in multiple box office hits that have stood the test of time, and also continues to up his game by reinventing his craft, as producer, director, and screenwriter. Multiple hats have been worn over the years, and we still look forward to each new project. Here are five hilariously entertaining scenes starring the actor:
5. Meet the Parents
The comedy chronicles the awkward first meeting of a boyfriend with a girl's parents. Stiller portrayed the role of Greg Focker, a man who was determine to woo the parents of his girlfriend, Pam Byrnes, portrayed by Teri Polo (The Fosters), and ask her hand in marriage. Little did he know that he was in for a surprise, as Pam's discerning and protective parents, Jack, portrayed by Robert De Niro (Taxi Driver) and Dina, portrayed by Blythe Danner (Alice), were not going easy on him.
Greg tried his best to make a good impression, but Jack, who was a former CIA agent and war veteran, was not having it. The dinner scene got more disastrous by the minute, and it was awkwardly hilarious to witness. Greg first made a mistake of assuming that Jack's mother's urn was one of his secret cameras. The events escalated quickly when Greg accidentally mishandled the popping of the champagne cork after hearing some unsettling information about Pam's past, as it shot straight to the urn and sent it crashing down to the ground. So much for making a good impression.
4. Zoolander
Stiller is probably most known for his portrayal of Derek Zoolander, a simple-minded fashion model who the top people in the fashion industry, Jacobim Mugatu, portrayed by Will Ferrell (Semi-Pro) and Maury Ballstein, portrayed by Jerry Stiller (The Heartbreak Kid), planned to brainwash in order to carry out an assassination attack against the Prime Minister of Malaysia who was about to pass some progressive laws that would harm the fashion industry.
Derek was not as dim-witted as they perceived him to be, as he realized what was going on and ended up finding ways to stop the assassination from happening. This did not stop us though from enjoying lighthearted moments that highlighted Derek's innocence. Take for example the scene where Derek misinterpreted Mugatu's mock-up model presentation of the "Center For Kids Who Can't Read" project as the real thing. The entire film was filled with hilarious moments like this that had us laughing our hearts out over and over again.
3. Along Came Polly
We were gifted with the collaboration of Stiller and another fan favorite, Jennifer Aniston (The Morning Show), as they starred alongside the romantic comedy. The film followed a man named Reuben Feffer, portrayed by Stiller, as he reconnects and falls in love with an old classmate named Polly Prince, portrayed by Aniston. We were brought into the early stages of dating until both characters had to navigate being in a relationship.
The scene where Reuben's Irritable Bowel Syndrome (IBS) condition was set in motion after going on a date with Polly in an Ethiopian restaurant could probably make it to the list of worst first dates ever. Reuben ended the night with a visit to Polly's apartment, only to flood her bathroom. This series of unfortunate events had us feeling secondhand embarrassment while laughing our hearts out at the same time.
2. Night at the Museum
The fantasy comedy would have museum lovers tickled pink. Stiller portrayed the role of Larry Daley, who found a job as a night guard at the American Museum of Natural History. His new role takes into a wild ride, as he discovers an ancient spell that allowed for the exhibits in the museum to come to life.
What was supposed to be an ordinary and repetitive job turned out to become Larry's greatest adventure yet. The scene where he helped put out the Neanderthal's fire was a riot. Aside from coming face to face with the aggressive Neanderthals, he also runs into, Dexter the monkey, who was also his nemesis. The two go on an outrageous slapping match that had us in stitches. Leave it to Stiller to master the art of owning a scene without going overboard with his silly antics.
1. Dodgeball: A True Underdog Story
It's not often that we encounter the words misfits and competitive sports in a sentence. The sports comedy combines these two elements and creates a hilarious film that revolves around a bunch of misfits, who form a team called The Average Joes, so that they could compete in a dodgeball tournament in Las Vegas in order to save their local gym. Stiller portrayed the role of White Goodman, the leader of the team called Globo Gym Purple Cobras, who is also main antagonist of the film.
The scene where the Globo Gym Purple Cobras goes into an intense final match with the Average Joes was the highlight of the film. Both teams were not backing down and were in it to win it. All the team members contributed to the intensity of the game, and Stiller made sure to be on top of his game, as expected.
Tell us what's wrong with this post? How could we improve it? :)
Let us improve this post!