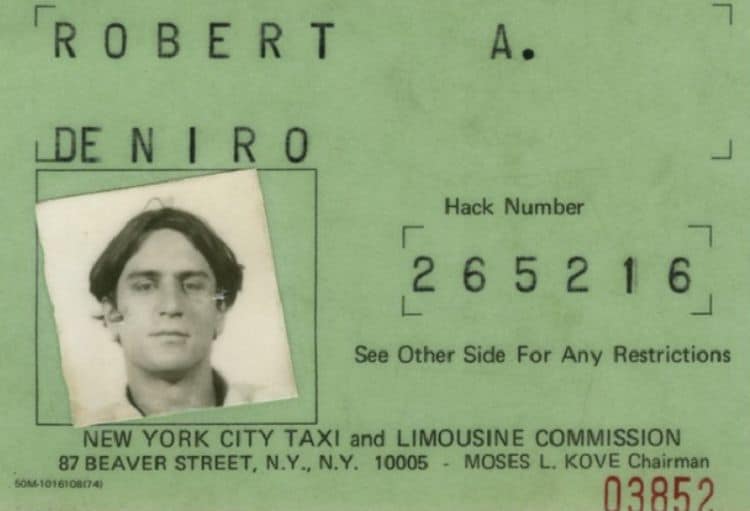 Some folks might not think that it's too crazy to prepare for a role by immersing themselves into the lifestyle that they're going to be portraying, but anyone that's ever driven a Taxi in New York might want to differ since when it comes to any job that deals with people, taking the kind of abuse that folks can heap out on a person is bound to make anyone nuts. On top of that, Robert De Niro drove a cab for 15-hour days over the course of a month. It helped that a lot of people still didn't know who he was despite his Oscar win for The Godfather II, but apparently, there were a few people that recognized him and couldn't help thinking that acting was a brutal profession if he was an actor one day and a cabbie the next. One has to wonder how many times he had to explain what he was doing, and how many people walked away with stories of being ferried around by an Oscar-winning actor. This style of method acting is something that a lot of people have done over the course of cinematic history, but there are times when one can't help but wonder just how far some actors are willing to take things in order to get their roles down correctly. It's easy to appreciate in a lot of ways, but there are also moments when one has to think that the actors are taking things a bit far when they fully immerse themselves in the lifestyle they're attempting to recreate.
Robert De Niro has been known as the type of guy that will go the extra mile when it comes to his acting, as he's taken on a number of different hardships if only for a short time, to make certain that his role is going to knock everyone's socks off when they watch. From Taxi Driver to The Deer Hunter to pretty much anything else he's done, he tends to go for broke when it comes to nailing down a role. There are times when he tends to go a little overboard, but people tend to forgive the guy for a lot since he's considered to be such a great actor. And really, De Niro is a great actor, no matter how anyone feels about him, but there are those times when it feels as though the lines between reality and his tough-guy roles might blur a little bit, perhaps making him think that he really is that tough and that he has absorbed a bit of the character's he's played into himself over time. This argument is a bit silly, but it does have some merit now and then since the moment that De Niro decides to speak up in public it does sound as though he's attempting to be just as tough as he makes himself out to be in the movies.
But putting that aside, his time on screen over the years has been impressive since he goes into such great detail with his characters and tends to put everything he can into each role. Driving a cab for 15 hours a day is no picnic as many drivers will likely tell anyone that will listen since even dealing with people for 8 to 12 hours a day in jobs where a person can get away from the people from time to time is difficult enough some days. But kept in a confined space with someone, even if it's only for minutes at a time, depending on traffic, can be enough to drive a person mad, especially if the passenger insists on being as nuts or as hostile as some people have been seen in recent Uber and Lyft videos. Taking on a role as a cabbie back in the day wasn't much better since it lent itself to certain abuses and the reality that to make ends meet that a person would need to take pretty much any fare that came their way. But it was how De Niro decided to go about creating the persona of the main character, and it does appear that things worked out in a big way since people still talk about the movie to this day. Given how nuts the movie really is there's no question why he was so convincing since the character wasn't a hero, but he wasn't the typical villain either. If anything, he was kind of like a seriously demented and earlier version of the Punisher, kind of.
Overall, it would have been a little more impressive if De Niro had come from a background in which he'd been an actual cabbie and knew the role inside and out, but he did an amazing job anyway since one can only imagine what a person working nights as a cabbie might think about sometimes. No offense to drivers, but nighttime tends to bring out some interesting people, and dealing with them has to be a trip and a half sometimes.