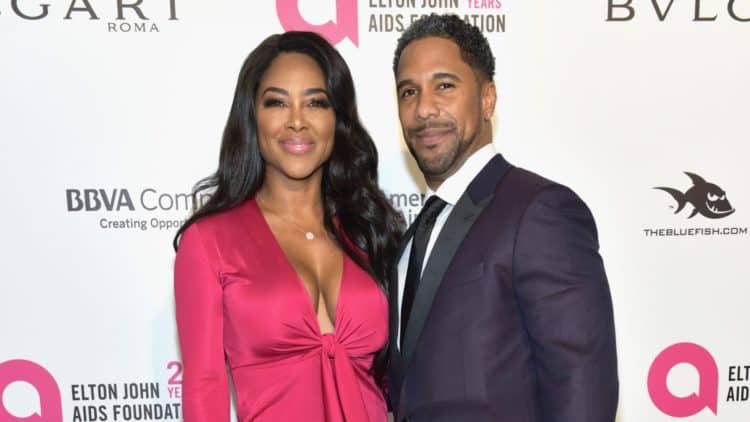 For more than a decade, The Real Housewives of Atlanta, has given viewers lots of comedic moments and even more drama. No storyline has been as dramatic, however, as that of Marc Daly and Kenya Moore. After years of being single, Kenya seemed genuinely excited whens he met Marc and the two started dating. They were married not long after and eventually welcomed a child. From the outside looking in, they appeared to be the perfect family, but it didn't take long for the cracks in their relationship to show. After years of breaking up and getting back together, it looks like the pair has finally decided to split for good. Keep reading to learn 10 things you didn't know about Marc Daly.
1. He Has Trinidadian Roots
It's unclear whether or not Marc was born in the United States, but we do know that his family comes from Trinidad. In an episode of during season 13, Kenya can be seen asking new cast member, LaToya Ali, for advice on how to deal with Trinidadian men.
2. He Doesn't Really Like The Spotlight
Typically, dating someone who is in the spotlight means that you'll eventually end up in the spotlight, too. Marc, however, has always refused to be in front of the camera. He is a very private person and he's only made a handful of TV appearances since being with Kenya.
3. He Has Other Children
When Marc and Kenya welcomed their daughter, Brooklyn, in 2018 Kenya was overjoyed after years of trying to have a child. Marc, however, wasn't new to the parenting game. He already has children although there seems to be some confusion over the exact number.
4. Lots Of Fans Don't Like The Way He Treats Kenya
When Marc and Kenya got together, fans were initially very happy for her. After all, if you're a RHOA fan, you know how long Kenya had been searching for her Mr. Right. Those happy feelings quickly fated, however, when viewers started to gain more insight on how Marc was treating Kenya. Lots of people weren't simply weren't feeling the way he spoke to her. Rumors eventually began to circulate that he was cheating on her and was trying to sabotage the relationship as a way out.
5. He Met Kenya Through A Mutual Friend
Most people would agree that meeting someone through a 'friend' is one of the safest bets, but it doesn't always work out that way. Marc and Kenya met in 2015 through their friend Roble Ali. The couple started dating the following year and were married in 2017.
6. He Owns A Restaurant In New York
If there's one thing all RHOA fans know about Marc, it's that he's a very busy man. But what is he so busy doing? Apparently, he has several businesses, but one of the most prominent is a Brooklyn based restaurant called SoCo. The location is very popular for its great food and cool ambiance.
7. He Doesn't Want Kenya Talking To His Parents
Usually when people get into a relationship, they want their partner to have a good relationship with the other people who are important to them. That doesn't seem to have been the case with Kenya and Marc, though. An article from The Jasmine Brand reports that Marc never wanted Kenya to communicate with his parents. Many have assumed this was because he had something to hide.
8. You Won't Find Him On Social Media
Since getting into a relationship with Kenya, there have probably been millions of people who have tried to locate Marc on social media. Sadly for them, their searches didn't return anything. On top of not wanting to be featured on the show, Marc also has no interest in being on social media. He doesn't appear to have any personal profiles although he does occasionally appear in photos on SoCo's Instagram page.
9. He May Have Been Married Before
Marriage and children may have been a first for Kenya in her relationship with Marc, but the same can't be said for him. There is some information to suggest that Marc had previously been married before meeting Kenya. Unfortunately, there is no information on his previous relationship.
10. He Hates Needles
Anyone who followed Kenya's journey to motherhood will likely remember that she underwent IVF in order to conceive her daughter. During a rare TV appearance, Marc appeared on Tamron Hall with Kenya to discuss the IVF process. Tamron naturally assumed that he was the one to give Kenya her progesterone injections during the process, but he shared that he actually hates needles.